Pfizer's own waiver declares side effects not divulged by health authorities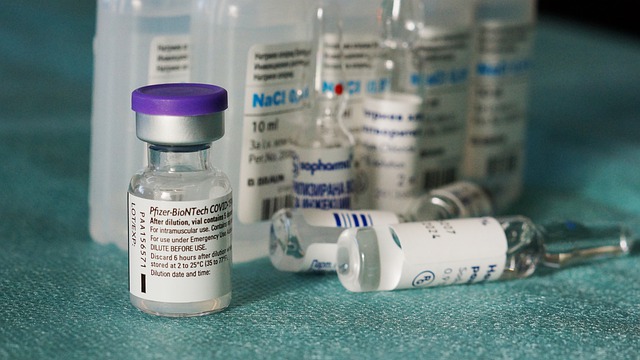 In this March 22, 2022 report, the Informed Consent Action Network discusses the informed consent document issued by Pfizer to clinical trial participants.
Documents from Pfizer show that the company revealed to clinical trial participants the risks associated with the experimental vaccine. For example, Pfizer says that the risk for myocarditis and pericarditis following COVID vaccination is 10 in 100,000 (or 1 in 10,000) and that the trials have not been able to rule out the risk for more severe COVID-19 illness following vaccination (also referrred to as original antigenic sin or pathogenic priming) [See What is pathogenic priming? and Briefing document on Pfizer-BioNTech vaccine shows evidence of pathogenic priming among older adults to understand why this is a concern]. The Pfizer document also revealed that the "effects of the COVID-19 vaccine on sperm, a pregnancy, a fetus, or a nursing child are not known."
Editor's Note: Why do health authorities make vaccine claims that are not supported by the data? For example in the Philippines, the Department of Health (DOH) recommended vaccination for pregnant women and breastfeeding mothers[1]https://doh.gov.ph/node/28465 when Pfizer has explicitly said, "Available data on administration in pregnant women are insufficient to inform vaccine-associated risks in pregnancy. Vaccination is not currently recommended during pregnancy" and "There are no data on the safety of COMIRNATY® for breastfeeding women or on the effects on breastfed child"[2]https://www.who.int/docs/default-source/coronaviruse/act-accelerator/20h20_18-jan_comirnaty_20235b_jobaids_vaccine-explainer.pdf?sfvrsn=66d512c6_1
What then was the basis of the highly publicized statements made by DOH's Dr. Anna Ong-Lim who said that the vaccines were safe for pregnant women and breastfeeding babies? [3]https://news.abs-cbn.com/spotlight/05/28/21/covid-19-vaccines-safe-for-pregnant-women-breastfeeding-babies-expert Were women informed of the Pfizer declarations before getting vaccinated?
Moreover, why is the Philippine government not telling people about the high incidence of heart inflammation among those who received the mRNA jab? Why are they hiding the fact that there is no data ruling out the risk of more severe COVID disease following vaccination?
Clearly, the "safe and effective" narrative is nothing more than a marketing slogan. Who is making the false advertising here then, Pfizer or the Philippine health authorities who were trusted by citizens to regulate this experimental product? The more important question is: why are our health authorities acting as Big Pharma salespeople?
Read Original Article
Read Online
Click the button below if you wish to read the article on the website where it was originally published.
Read Offline
Click the button below if you wish to read the article offline.