20 French senators call for an immediate end to vaccine pass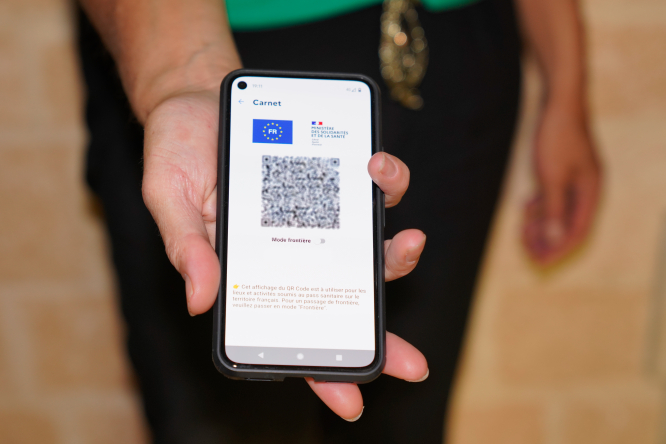 In this February 14, 2022 article for The Connexion France, Hannah Thompson reports on an open letter released by 20 French senators calling for the immediate suspension of the vaccine pass.
The open letter, which was published in French by Le Figaro, claims that there is no "justifiable use" for the vaccine pass except as a "political strategy".
It said: "If the government wanted to stop the virus from spreading, a negative test would have been much more effective than proof of vaccination because neither two nor three nor four doses stop people from getting infected or being contagious.
"The vaccine pass is even counterproductive, because it gives the impression of being protected, and encourages people to abandon barrier gestures…Common sense has been replaced by political strategy, to the detriment of French freedoms," it added.
The letter came as changes to the French vaccine pass are set to change. On February 15, 2022, fully vaccinated people will need to receive a booster four months after their second dose in order to retain the validity of their pass.
Editor's Note: While mainstream media are touting the "lifting" of COVID restrictions in many European countries, they are neglecting to tell people that some of these countries, including France, are removing the barest minimum of restrictions, with many choosing to keep vaccine-related mandates.
We must now ask: why can't governments give us the use of vaccine passports when there is absolutely no science showing that they can end the "pandemic"? [Also read France shows vaccine mandates, health passes, do not work, Israel Health Minister Admits Green Passport Has No Medical Purpose].
What are these vaccine passports for? [To get an idea, read Vaccines: Trojan Horses for Global Sterilization and Surveillance, Vaccine passports are the key to digital tyranny, Laura Dodsworth: Vaccine passports will not contain a virus, they will contain people].
Read Original Article
Read Online
Click the button below if you wish to read the article on the website where it was originally published.
Read Offline
Click the button below if you wish to read the article offline.