PRACT's First Initiated Caravan for Health, Truth and Freedom in Metro Manila, Successful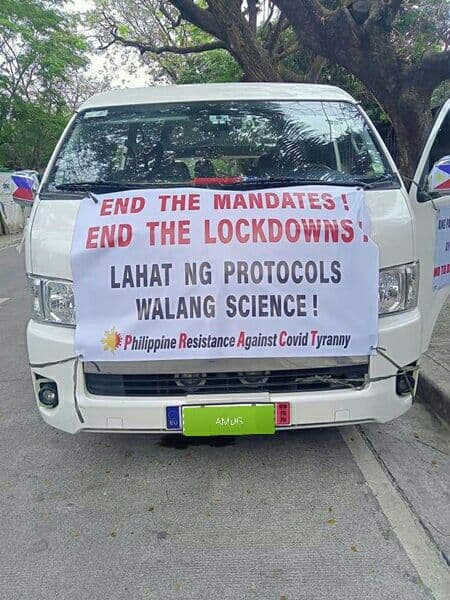 The Philippine Resistance Against Covid Tyranny (PRACT) triumphantly conducted its first Caravan for Health, Truth, and Freedom on February 17, 2022. Despite barely 20 vehicles, it was a successful and remarkable action.
Discrimination was not an option. Regardless of vaccination status, we were diversified individuals aiming to stop crime against humanity through covid jabs. We have double-jabbed participants, and we see them as humans, not mere objects of experiments.
We want to share the highlights of the events to empower others. It doesn't have to be a huge caravan, you can start small, and ultimately, numbers will multiply successively.
ASSEMBLAGE
The group convened at Commission on Human Rights (CHR) in Quezon City. The call time was 730–930am, and some mainstream photojournalists captured the event.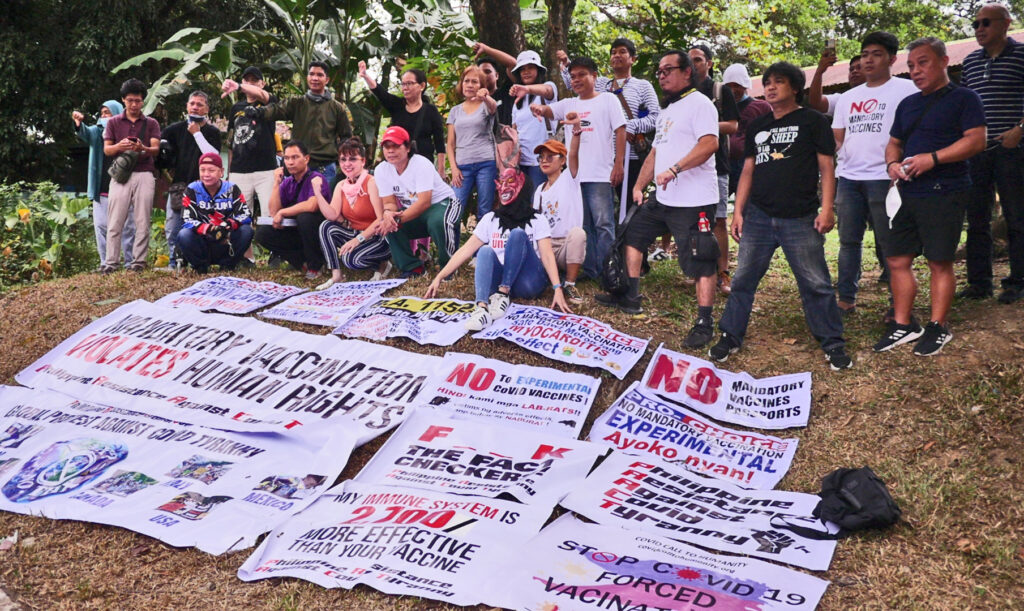 We were supposed to leave CHR grounds at 10 am, but one director in CHR, Atty. Jasmin Regino granted an audience for the PRACT Core; we had a talk with her and two more regional coordinators. PRACT asked CHR what they are doing regarding human rights violations with covid-19 mandatory vaccination. CHR explained that they have their own investigations on thousands of complaints they are receiving regarding covid mandates including covid-19 vaccination. Atty. Regino is the director who is directly handling covid related grievances.
Also, they apprised that there are regional branches of CHR that can handle victims' complaints. PRACT expressed appreciation for the efforts of CHR.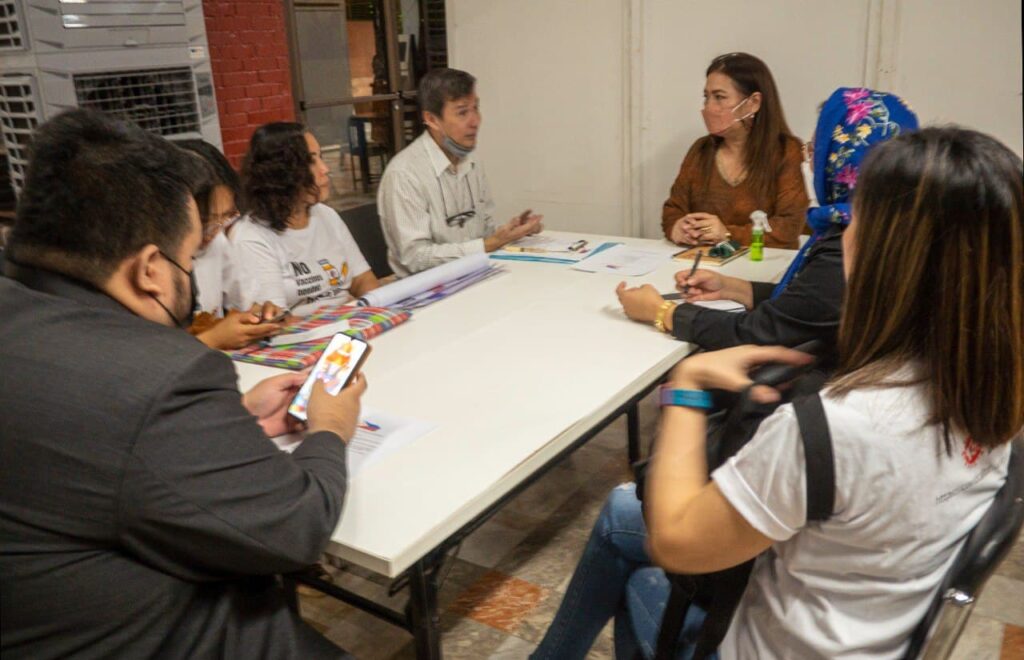 CONVOY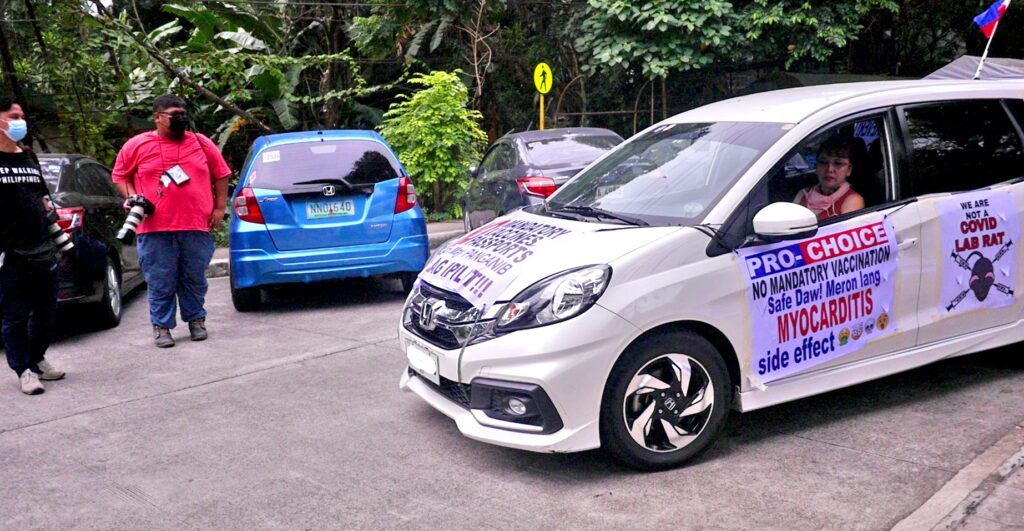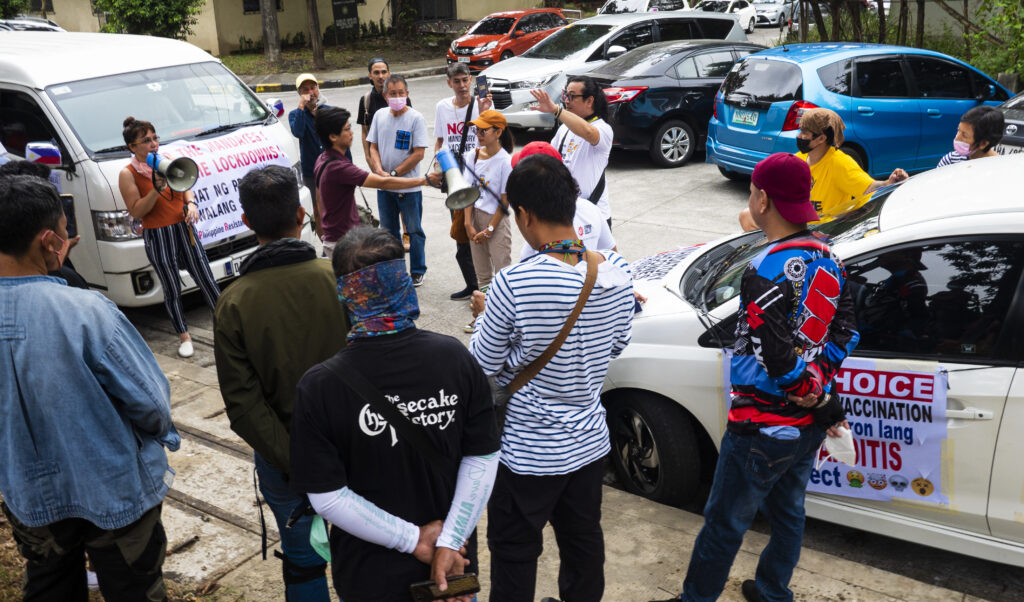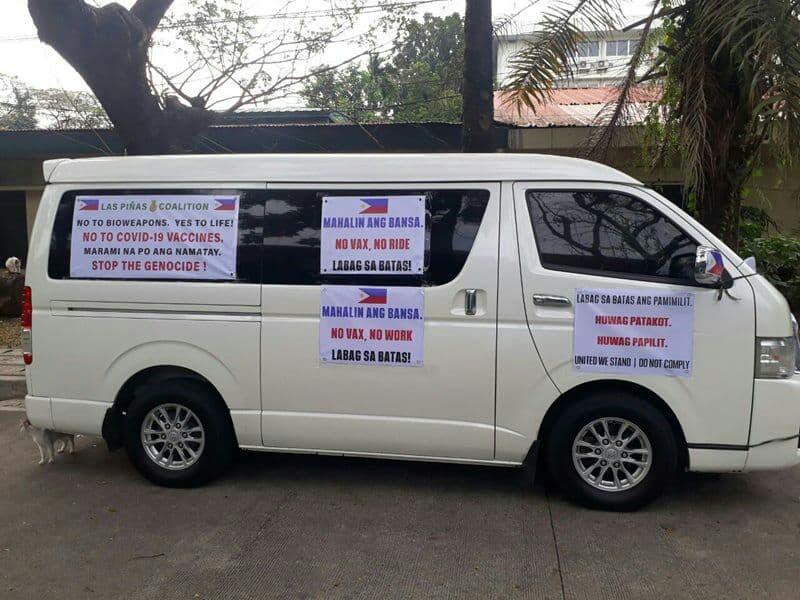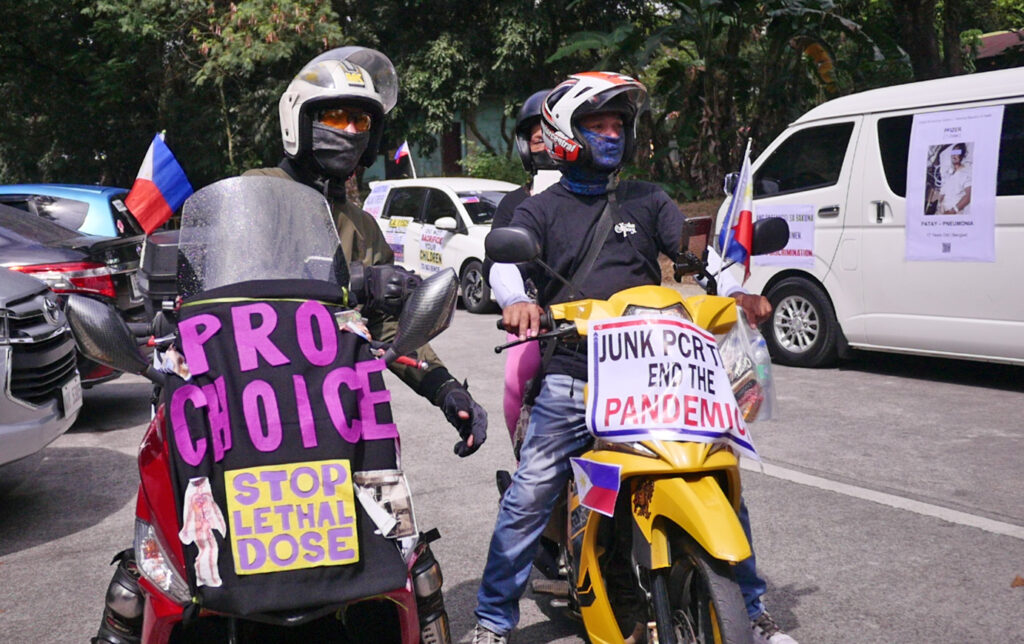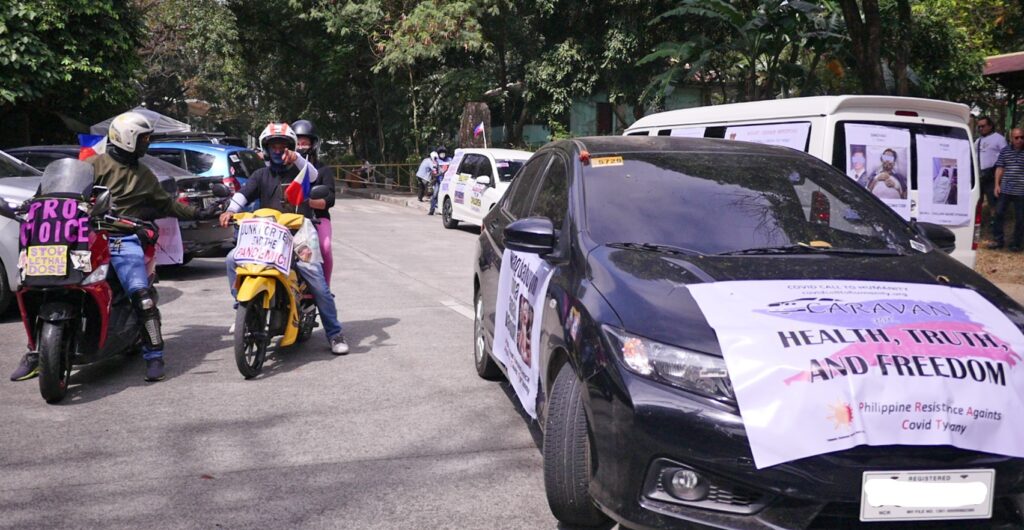 We left around 10:30 am and headed to RFM in Pasig City. We passed through the busy Commonwealth Avenue and Elliptical Road, going to EDSA. Other vehicles were mimicking the honking the caravan was making. It was an encouraging cacophony, and other bystanders waved and lifted thumbs-up signs.
Every time there was a chance to distribute flyers despite moving vehicles, the members maximized the opportunity.
Onlookers were also reading the banners, and there were varied reactions. Some acknowledged; some seemed oblivious to the truth. Some took the flyers, some refused.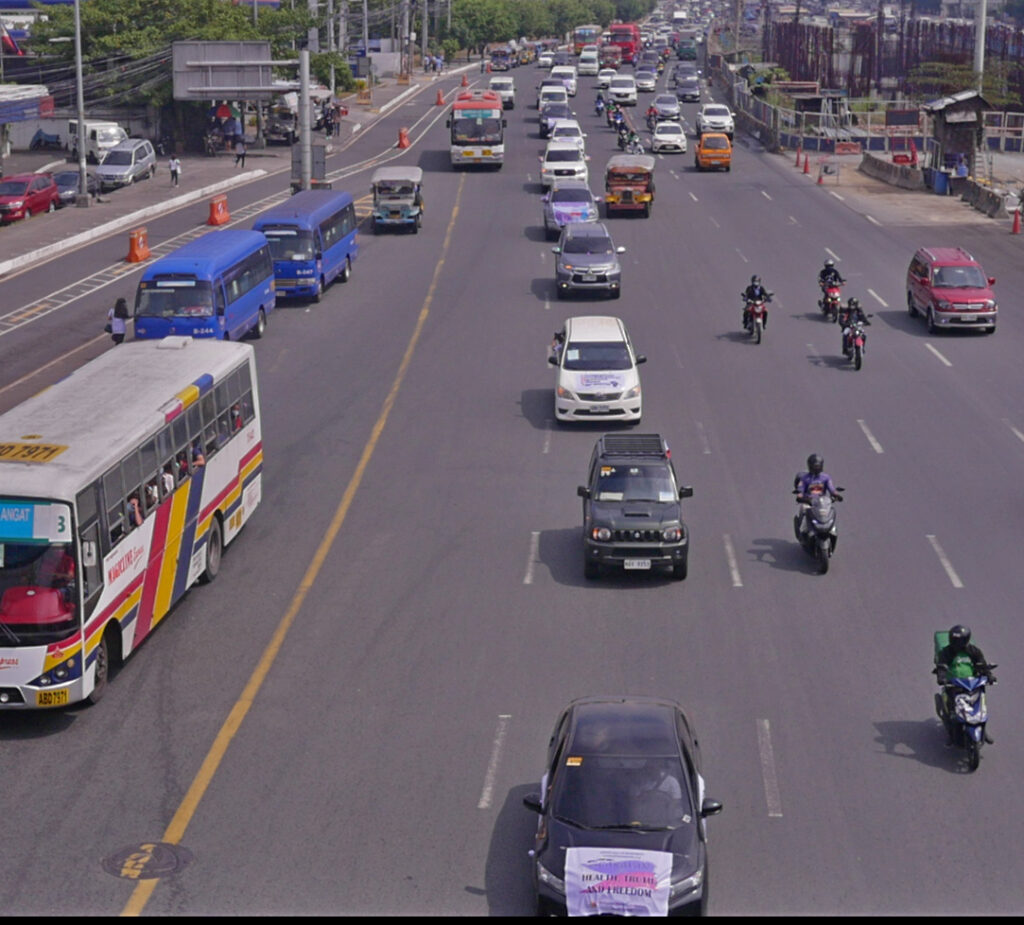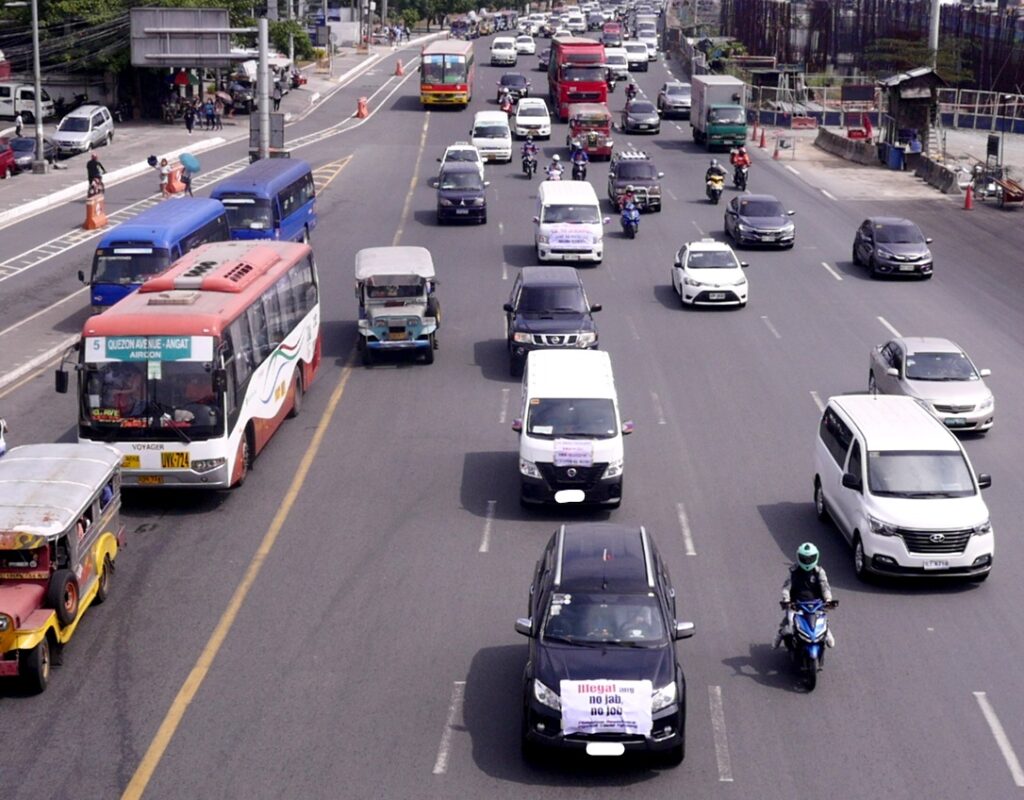 RFM
RFM is one of Joey Concepcion's businesses. Concepcion is the Presidential Adviser for Entrepreneurship in the Duterte administration. Since he is one proponent of mass vaccination in the Philippines, the caravan stopped in RFM Warehouse in Pasig to converse with Concepcion. One of the RFM production managers allowed an audience as a company representative who could relay the group's message to Concepcion.
The PRACT representative gave a speech setting forth the sentiments of the Filipino people about how Concepcion mandates vaccination, especially to on-site workers. The thumbs-up from RFM employees was also encouraging, implying, they too, agreed with our banners.
The group cited a prayer before leaving the area.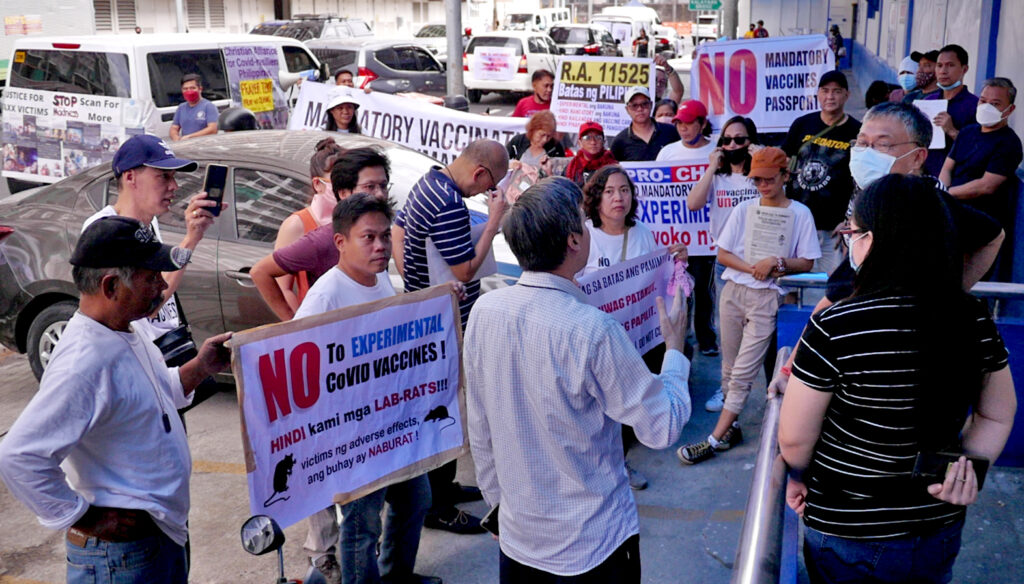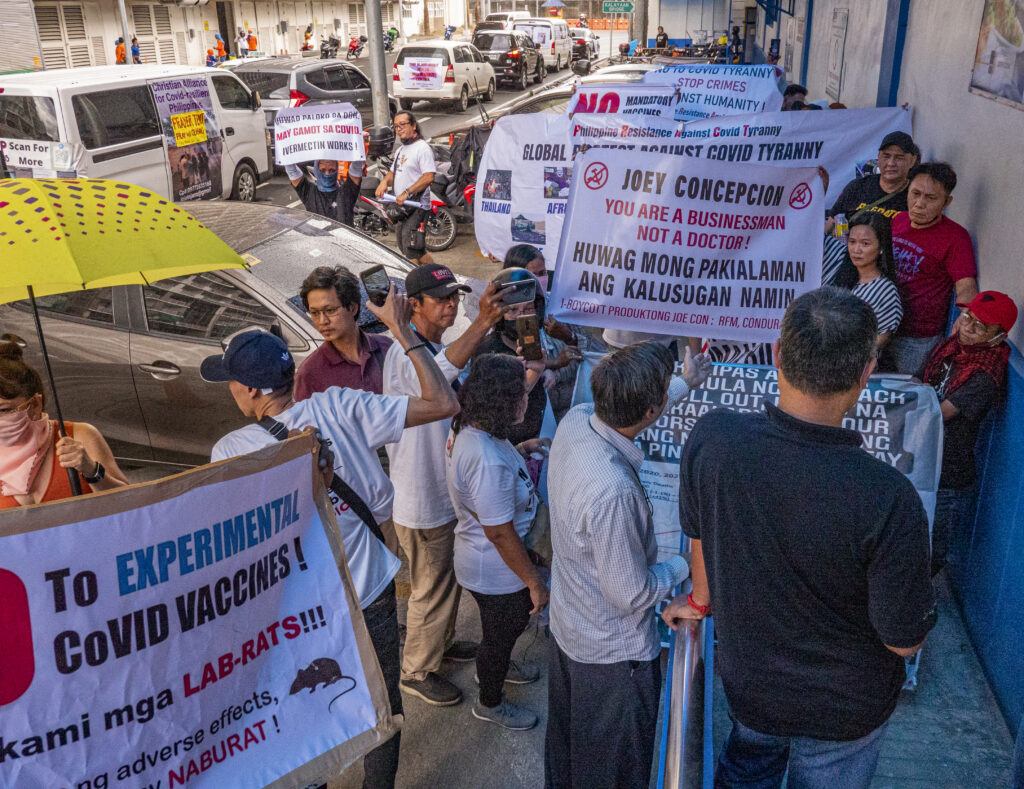 To Quirino Grandstand
The caravan then headed to Pasay City, intending to convoy around the Mall of Asia perimeter to capture the public's attention; however, we could not since we needed to park vehicles and parking was opposite where we preferred to hold a demonstration. We then crossed to Quirino Grandstand, where a vaccination site was situated. We were supposed to conduct a silent protest with portraits of vaccine-injured as our statements.
Manila Police Ready to Dismantle Peaceful Assembly
Three Manila police officers stopped our group from advancing and urged that we leave the site. They asserted that what we are about to perform infringes the Manila City ordinance. They even demanded we scroll up and stow our banners away. Some caravan participants contended that those are vaccine victims, that the inoculation program of the government has already injured thousands; one police officer fiercely said that those people died not because of covid jab but because they have underlying diseases. It is so mainstream narrative, isn't it?
The first three police officers called for backups, and they multiplied by four more with their batons, ready to demolish a peaceful crowd. They are prepared to be harsh amid nonviolent demonstrations for health, truth, and freedom.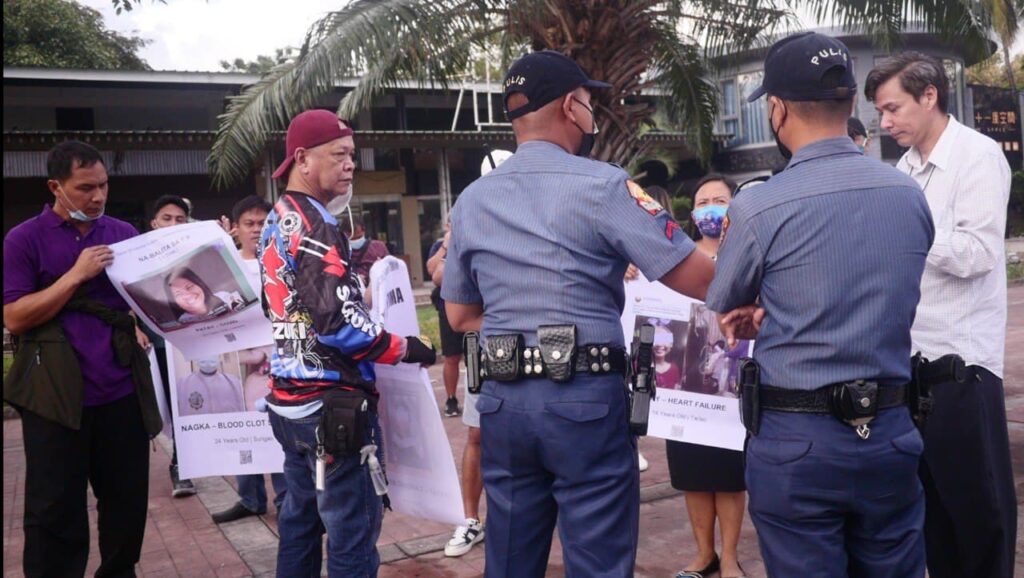 The group asked the police officers to allow us to stay for prayers and disperse after. The prayer was solemn, and we even included the police officers and their families in our petitions.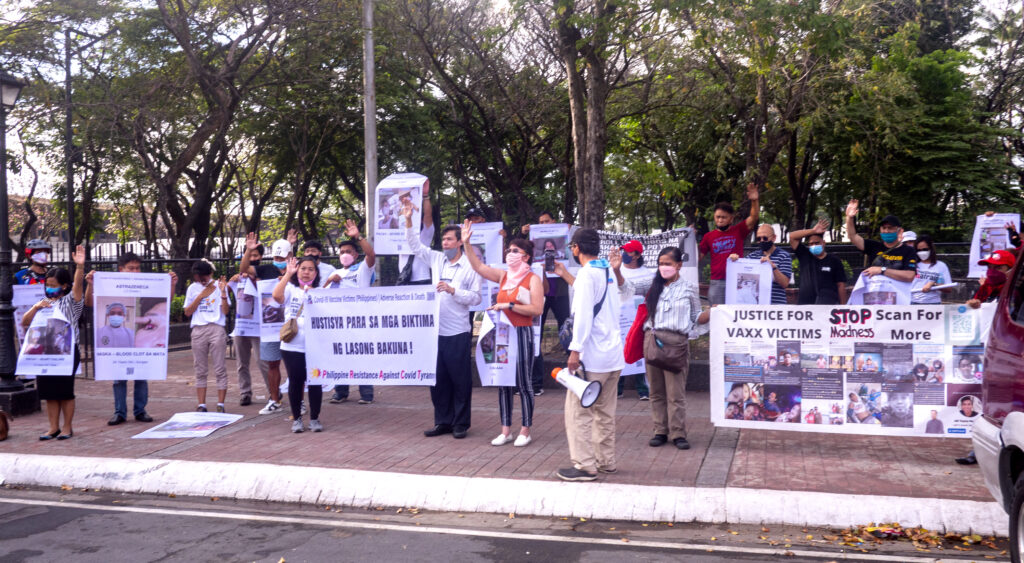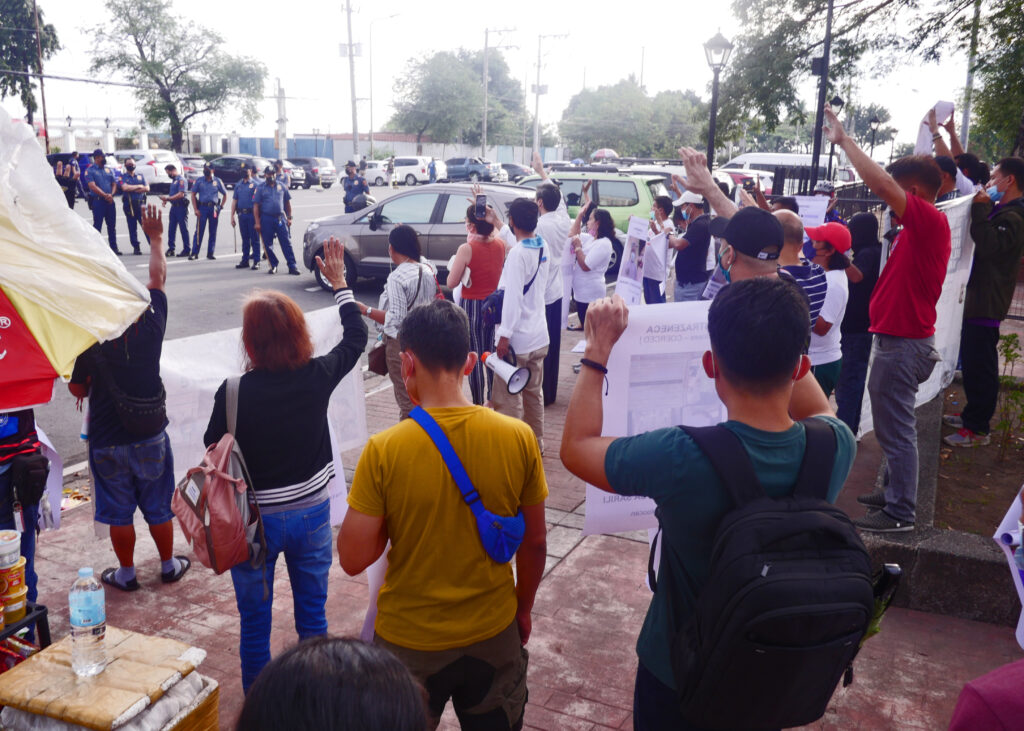 We were supposed to go to DOH after Quirino Grandstand, but we went overtime with travel and traffic that we had to scrap the last destination.
OVERALL IMPACT
The first PRACT initiated caravan attained all its objectives. It was a success and a learning curve in proceeding to subsequent activities.
1) We have educated people about dangers posed by the COVID jabs and the violations of constitutional rights;
2) Cultivated courage and hope in the hearts of people paralyzed by fear and confusion;
3) We delivered our messages to the government and its cohorts that Filipinos are discontented and outraged by the abusive and oppressive mandates.
Absolutely, this is not the last; the next time we take the streets, we will show our unification through numbers. It will be sooner rather than later.