Canadian experience shows glimpse of totalitarian future we can expect if citizens do not pushback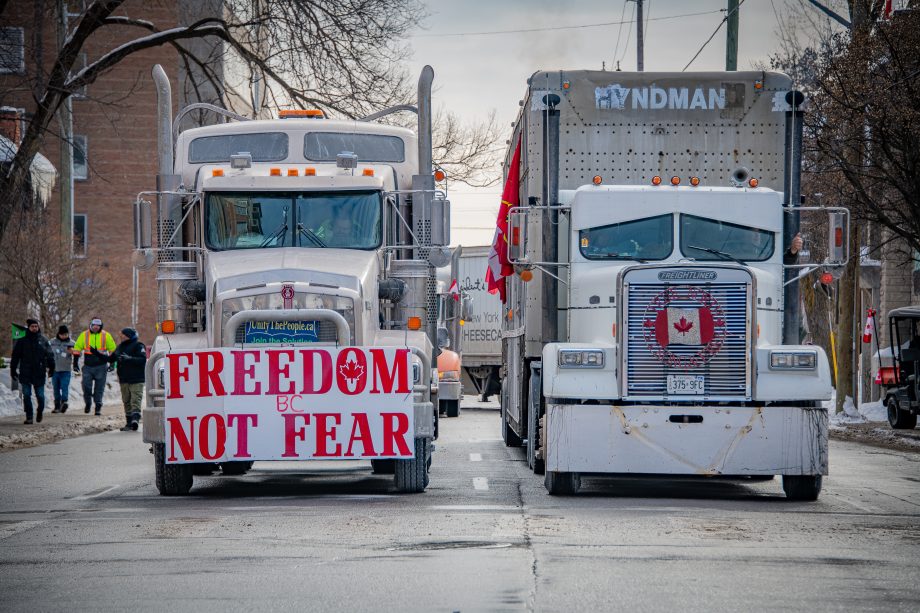 Aside from inspiring millions of citizens around the world to push back against the illogical and unscientific COVID mandates of their governments, the Freedom Convoy has also shown us a glimpse of the future that we here at CCH have been repeatedly warning about.
We have seen how the Canadian Prime Minister tried to downplay the protest, calling the individuals who joined "the fringe minority with unacceptable views". [1]https://news.yahoo.com/trudeau-blasts-fringe-minority-behind-010232650.html And when this fringe minority has been revealed to be nothing as such[2]'Freedom Convoy' forces Ambassador Bridge shutdown over vaccine protest, New Zealand COVID protesters inspired by Canadian truckers blockade Parliament: authorities, the government panics and starts to impose a totalitarian regime we thought we would never see in a democracy.
In this article, we have collated some of the latest news relating to the worldwide Freedom Convoys which shows us a glimpse of a dark future we can expect if citizens do not push back against their government's COVID rules.
It has now been three weeks since the Canadian Freedom Convoy has started. The longer it gets, the more citizens, not only in Canada but in other parts of the world, are awakening to how their governments have manipulated them. The anger is apparent, but most protests remain to be peaceful. But despite this, the Canadian government has chosen a maximalist strategy, showing the whole world what they can do to keep citizens in line.
Their action sends a chilling message: democracy is almost at its end because we have failed to fight for it. But the persistence of the Freedom Convoy despite all the difficulties they are now experiencing is also sending a message of hope: we still have a chance to change how this ends.