Philippine Daily Inquirer Publishes Constitutionally Compliant Business PH (CCB-PH) Full Page Ad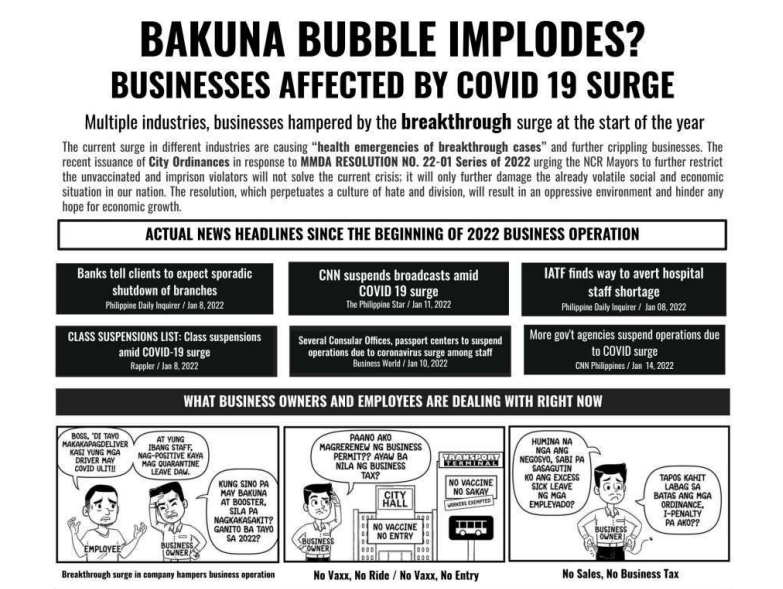 Finally, parts of the business community in the Philippines are taking a stand on the unscientific and illegal mandatory vaccines of the government. They released an ad today in a simple format but powerfully expressive. They demonstrate the adverse impacts of these tyrannical policies not only on business but also on the workers and local government itself. More and more Filipinos are finally waking up.
The image below is a copy of a one-page full ad published today, January 20, 2022, by the Philippine Daily Inquirer (Inquirer).
Also, read What is causing the explosion of COVID cases which is now leading to panic, and tyrannical, illegal mandates in the Philippines?