Public Seminar Series Episode 14: Omicron Variant, Lifting The Veil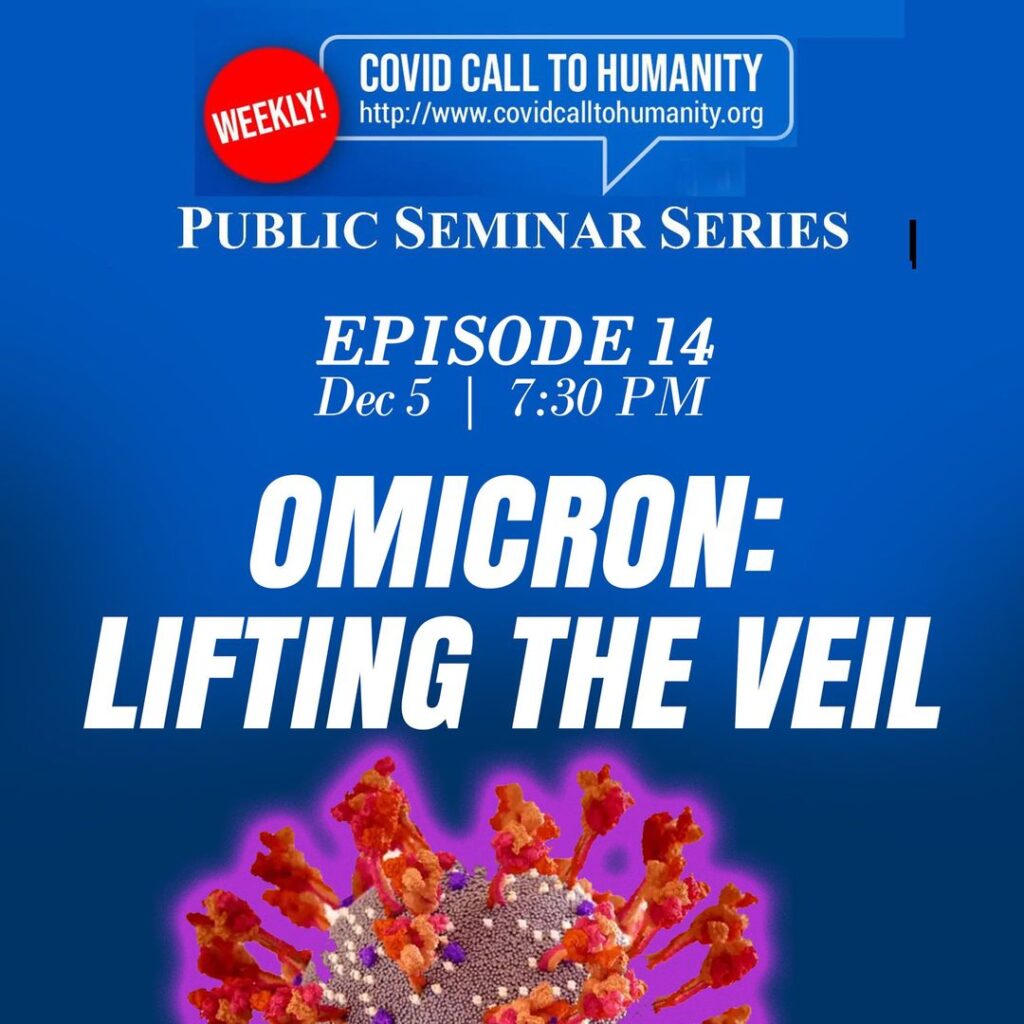 What's with the Omicron hype? Join us in this Sunday's livestream as we demystify the new panic surrounding this so-called "new variant".
We go live with Nicanor Perlas on December 5, 2021, from 7:30 PM to 9:30. Please visit https://www.facebook.com/covidcalltohumanity.