CCH EMERGENCY CALL TO ACTION ON SB 1869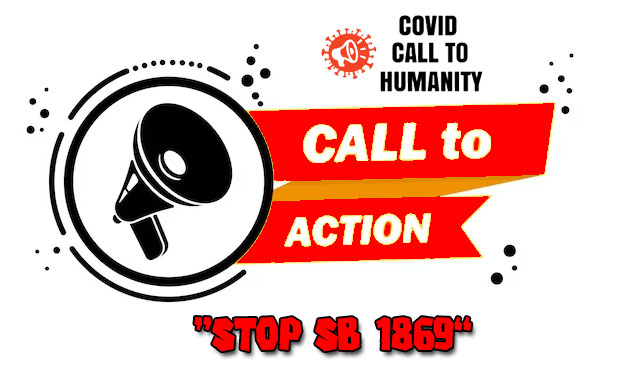 We have believable information that, due to past promises, the Senate will rush the approval of SB 1869 this coming Monday, July 24 or Tuesday, July 25. The Senate, however, will assess the state of the popular resistance against SB 1869 whether to push through with their plans or not.
We therefore need to be present in significant numbers in the Senate to protest the enactment of SB 1869 into law. We need to have at least 100 individuals who will inform us, by the end of today, whether they will be able to join the CCH protest rally or not.
If do not obtain the minimum number of 100 protestors, CCH will take this to mean that the Filipino people have no real will to stop this draconian and totalitarian bill from being enacted into law. CCH will therefore not pursue with the protests.
However, if your are sick and tired of all the Covid lies and abuses that have been and being done to the Filipino people, then this is your opportunity to express your truth into concrete action.
CCH would therefore like to request its friends and supporters to message CCH if they will join the CCH protests at the Senate from July 24-25, 2023. Kindly contact us via FB Messenger or directly at our email address at CCH1333@protonmail.com.
Meanwhile, CCH is continuing with its other action plans as laid out in this article. See here. 
Kindly review the different modes of protests outline there and be active in defense of our rights, freedoms, and democracy. 
Based on the response we receive from you today, we will update you of the final status of our proposed CCH protest next week.
Seek the Light. Be in the Light. Be the Light!