SB 1869 APPROVAL UNSURE AS FREEDOM WARRIORS  CONTINUE TO DELAY ENACTMENT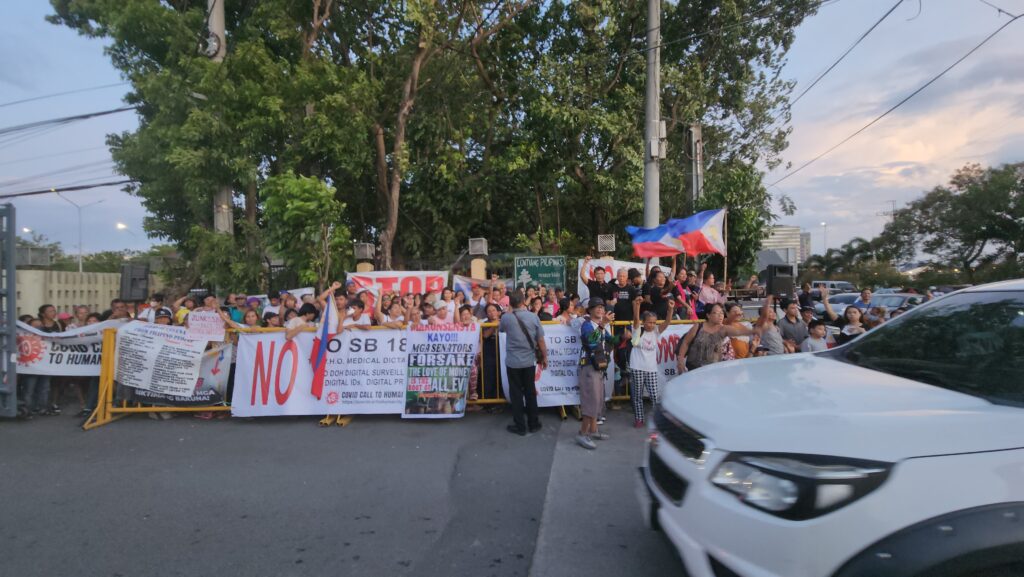 CCH Report on SB1869 Protest for May 29, 2023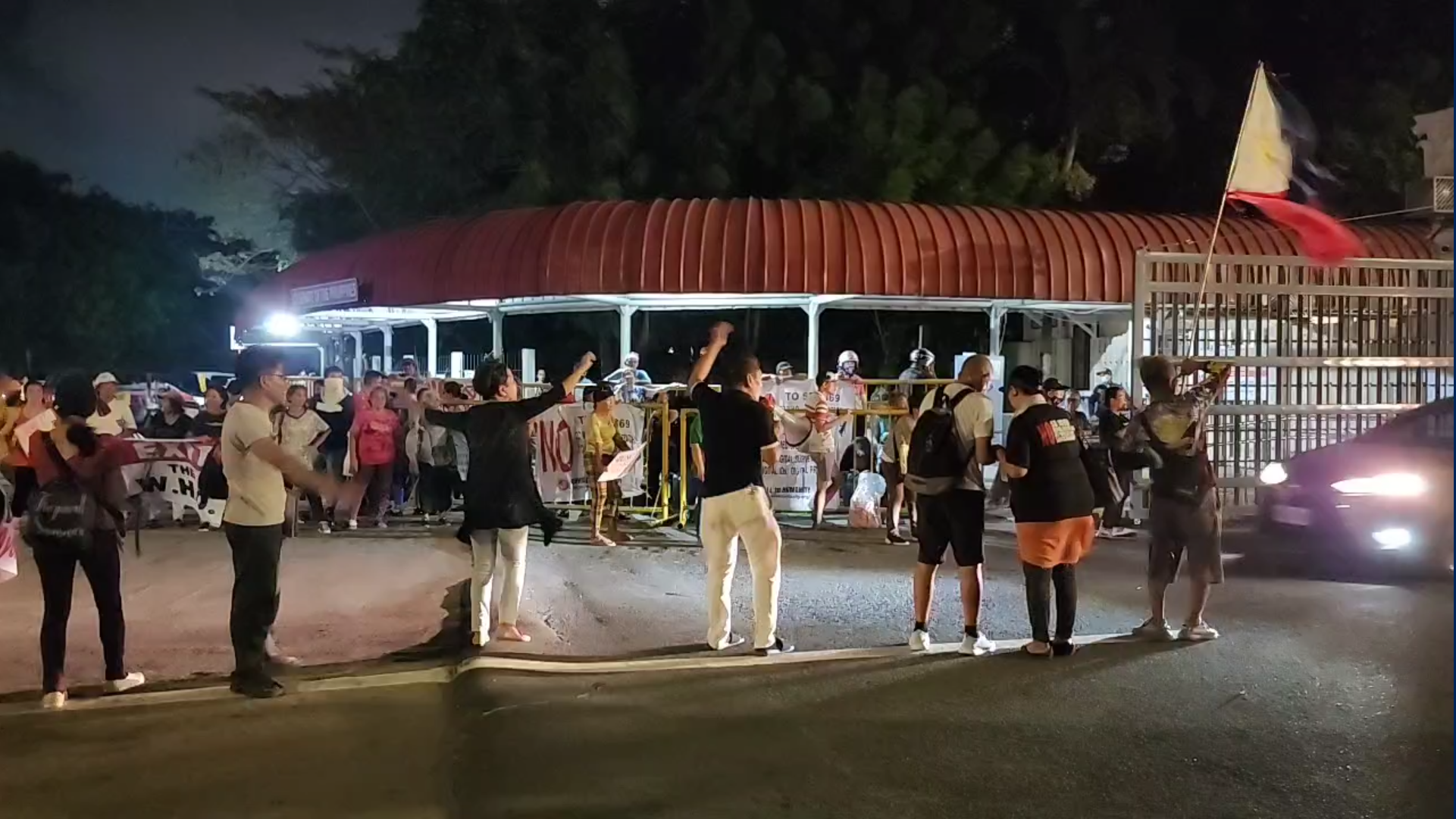 Almost 230 Freedom Warriors rallied vigorously today and successfully delayed the enactment of SB 1869 in law. The Freedom Warriors came from different parts of NCR and places as far as Laguna and Isabela.
They came from different social classes: from the very poor to upper middle class. They have bonded together under a common cause. They want to stop SB 1869 because all of them have dramatic stories to tell about the abuse of Covid lockdowns, mandatory vaccinations, and hospital kill protocols.
The latter was vividly described by Helen, an economically challenged resident of BASECO, in Manila Port area. She shared, in detail, how the hospical basically kileed her otherwise healthy husband due to perverse incentives that the government gave to hospitals.
As CCH explained, the government gave the latter over P700,000 per Covid death that they would report. The hospitals would do this even if the real cause of death was not Covid. This is disgustingly criminal behavior and people involved should be persecuted and jailed.
In terms of social protests, Freedom Warriors are unique in that most of them have internalized the hazards of fraudulent Covid policies that are now going to be made permanent by SB1869. Many of them have seen their loved ones and/or friends either killed or seriously injured.
Meanwhile, the Senate continued past midnight, 1AM, to be exact to debate the bill that would create the Maharlika Fund. That bill was battered by all kinds of sharp questions and proposals for amendments. The debate on the Maharlika Fund will continue tomorrow, Tuesday, May 30, 2023.
This debate basically delayed the Senate's consideration of over a dozen priority bills including SB 1869. It is now uncertain whether the Senate would have the time to debate and decide on the fate of SB 1869. In effect, the parliamentary conflict over the Maharlika Fund is working in favor of the non-approval of SB 1869 due to lack of time. That would be a face-saving way for Senators not to act on the bill. They would avoid having to tackle in public the illegal and treasonous measures contained in the bill.
The Senate plenary sessions end on Wednesday, May 31, 2023. Thus the Senators will only have two days to past these contentious bills.
The Senate can, however, decide to hold extraordinary plenary sessions. This latter development remains to be seen. Freedom Warriors are closely monitoring what is going on in the Senate plenary hall. The Senate is publicly broadcasting through its FB page and its YouTube channel.
Freedom Warriors waited for the Senate to finish the entire evening. And when the Senators came out, they were met with calls to "Junk SB 1869" by all the more than 30 Freedom Warriors who decided to sleep overnight on the Senate grounds.
We are all sure the unexpected protest at 1AM took the Senators by surprise and would have a significant impact in their deliberations on SB 1869.
To emphasize, the Senate 19th Congress draws to a close on Wednesday, May 31, 2023, as per their announced schedule, THEREFORE, THIS IS NOW THE TIME TO INTENSIFY OUR PROTESTS.
WE CALL ON ALL FREEDOM FIGHTERS TO INNUNDATE THE SENATE AND THE SENATORS WITH YOUR DIGITAL CALLS TO REJECT SB1869. WE ALSO CALL ON ALL THOSE WHO CAN COME PERSONALLY, ESPECIALLY THOSE FROM NCR, TO JOIN US IN OUR MORE THAN THREE MONTHS OF PHYSCIAL PROTESTS.
Your presence will surely be felt by the Senators. We expect much larger numbers of protestors on Tuesday and Wednesday, May 30-31, 2023.
WITH GOD'S HELP, WE WILL PREVAIL AND SB 1869 WILL NOT BE ENACTED INTO LAW.
(Video Documentary of the Protest today, Monday, May 29, 2023, will be available soon. We went home 12 midnight last night. The videos take a long time to upload.)