WTO Approves Waiver of Covid-19 Vaccine Patent To Spur Local Manufacturing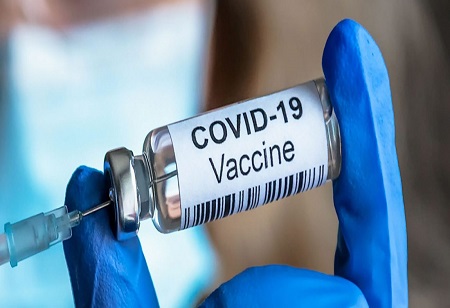 The 12th Ministerial Conference (MC12) of the World Trade Organization (WTO) has agreed to a waiver of the Trade-Related Aspects of Intellectual Property Rights (TRIPS). Through this move, developing nations will have the capacity to locally produce COVID vaccines. The report on this was published by the Manila Bulletin last June 22, 2022.
The waiver will be for five years and will only be used by developing countries to manufacture vaccines for local use, not for exports.
For the Philippines to realize the full contribution of the TRIPS Waiver, Trade and Industry Undersecretary Ceferino S. Rodolfo says that the Pandemic Protection Bill filed by Sen. Imee Marcos along with Senators Francis Pangilinan, Ralph Recto, Ramon Bong Revilla Jr., Pia  Hontiveros and Sonny Angara must be passed.[1]https://businessmirror.com.ph/2022/06/10/dti-vows-push-for-passageof-pandemic-protection-act/
Editor's Note: For those who do not know, the World Trade Organization is a global international organization that serves as a venue for the negotiation of trade rules between nations. Like the World Health Organization (WHO), the WTO is supposedly run by its member governments but it has become clear over the years that the WTO has been overtaken by commercial interests. Its policy proposals have led to suffering in many countries and in recent years, the lack of transparency in WTO negotiations has been accused of superseding the sovereignty of countries.[2]https://drodrik.scholar.harvard.edu/files/dani-rodrik/files/the_wto_has_become_dysfunctional_financial_times.pdf, https://web.archive.org/web/20050206150908/http://www.columbia.edu/~jb38/FEER, … Continue reading
If people wanted to get a picture of what can happen if the global pandemic treaty is passed, then they only need to look at how the WTO has abused its mandate and damaged the economies of developing countries.[3]To learn more about this, read these works by Walden Bello: https://www.commondreams.org/views/2019/12/20/good-riddance-wto, … Continue reading
With this background, we are forced to ask: why would the WTO finally approve the TRIPS waiver? The only answer we can think of is this: the approval of the TRIPS waiver allows them to push forward an agenda that will benefit them in a much bigger way.
What could these agenda be? Could the WTO be a part of the plan to depopulate the earth? Are they a part of the Great Reset? The WTO has long wanted to have control over agriculture, could this be a step towards their goal?[4]https://www.citizen.org/wp-content/uploads/wtooutoffood.pdf [This question is timely, especially as there are now numerous predictions of food shortages towards the end of 2022, read Food Shortages As New Global Health Crises: Another Plot To Control People?, The globalists are telling us what's next: Food shortage in six months].
While we have no answers to put forward at the moment, we want people to realize that the WTO's interests are not aligned with ours. We must be wary of their proposals.
Read Original Article
Read Online
Click the button below if you wish to read the article on the website where it was originally published.
Read Offline
Click the button below if you wish to read the article offline.