Ex-congressman: No laws mandates COVID vaccination of children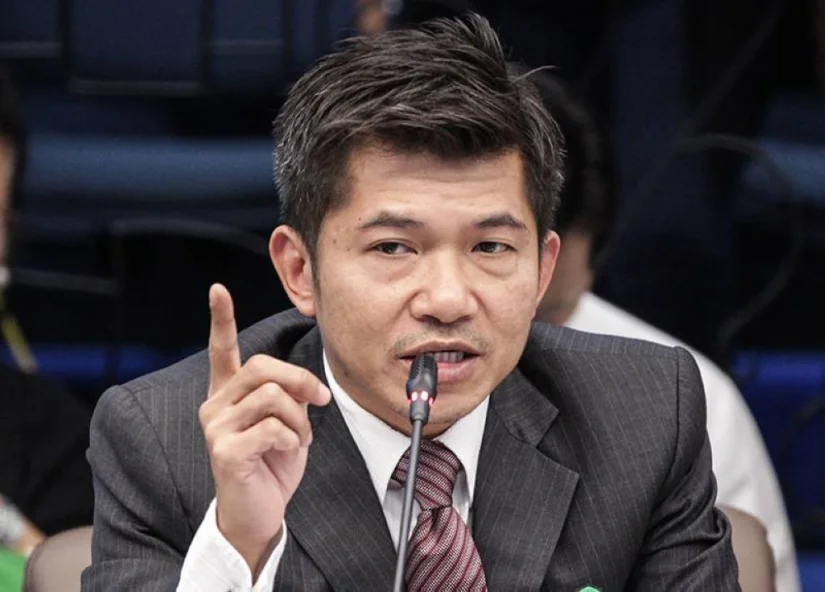 In this February 16, 2022 article for Manila Times, Arlie Calalo reports on the latest development relating to the petition to halt the vaccination of children [see A Parent of Dengvaxia Victim Together with a Parent Who Formerly Covered Dengvaxia Case File TRO to Stop Pediatric Rollout of COVID Vaccines].
In his judicial affidavit, Glenn Chong, former congressman of Biliran says that the Department of Health was violating RA 11525 when it issued Memorandum 2022-0041. He said, "The law (RA 11525) only provided for and identified the following groups: health care workers, senior citizens, persons with comorbidities, frontline personnel in essential services, including uniformed personnel, and teachers and indigent population; and the following special groups: frontline workers in health facilities, senior citizens and indigent persons, as the beneficiaries, respectively, of the vaccines funded by national and local government units".
Chong says that children or the pediatric population are not yet included but they are being compelled to be vaccinated despite the fact that the COVID vaccines are recognized as experimental.
Editor's Note: The issue of vaccination in the Philippines is currently focused on the legal basis for such a policy, and it is already creating such a massive impact among parents in the country. We wonder what might happen if parents knew that their children do not need these vaccines and that these vaccines are not "safe and effective"? [Read No Need for Vaccines: Children's Immune Systems Primed and Ready for SARS-CoV-2, Should you vaccinate your children?].
Filipinos are already being programmed to want to take the vaccine if they want face to face classes to resume, read Jabs key to return to in-person classes, 'Resbakuna Kids': Easing the way to face-to-face classes, Vaccination key to economic revival, safe F2F classes, Pediatric vaccination 'vital' to reintroduction of in-person classes – DepEd].
We hope that through the petition for certiorari, prohibition, declaratory relief, and injunction filed against pediatric vaccination, the plan to make vaccination as a requirement for the resumption of face-to-face classes will be stopped [Duterte intimated on such a plan in 2021, see Duterte: No face-to-face classes until children are vaccinated.
Read Original Article
Read Online
Click the button below if you wish to read the article on the website where it was originally published.
Read Offline
Click the button below if you wish to read the article offline.