Ordinance banning discrimination against vaccine-free passed on first reading by Baguio City Council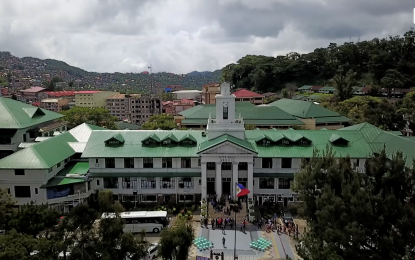 In this January 28, 2022, article published by the state-run Philippine News Agency, Liza Agoot reports on a recent initiative launched by Baguio City leaders to ban discrimination against vaccine-free individuals.
The proposed ordinance, authored by Councilor Mylen Yaranon has been passed on first reading by the Baguio City council. The goal of the ordinance is to declare unlawful efforts to discriminate against vaccine-free individuals and to coerce them to get vaccinated has been passed on first reading by the city council. Jordan Habbiling, Baguio City Council information officer, added that unvaccinated workers must not be forced to be vaccinated.
Habbiling adds, "refusal to get vaccinated should not be taken against a person nor should it be a cause for discrimination in terms of tenure, promotion, training, pay, and other benefits among others, nor should it be a cause for termination from employment."
Editor's Note: We commend Baguio City, particularly Councilor Mylen Yaranon for this move. Indeed, true informed consent can only be possible if governments trusted their people to make the right choice for their individual circumstances. Only with mutual respect can governments preserve public trust.
We think that this is the right move for Baguio City, especially in the face of RA 11525 which ensures that vaccine cards will not be used for discriminatory practices.
We hope that more local governments units (LGUs) would follow suit. [Also read Japanese Health Ministry: COVID Vaccination Not Mandatory, to be Given Only with Informed Consent, Without informed consent, COVID vaccines are illegal, Study: Subjects of vaccine trials must be informed of possible worsened clinical disease].
We encourage our readers to express your support for this move by sharing the link to the original article below on your social media sites. This way, Councilor Yaranon, and the Baguio City Council would know that this initiative is widely accepted. We sincerely hope that this ordinance will be passed in Baguio because it will be a precedent for our towns, cities, and municipalities in the Philippines.
Read Original Article
Read Online
Click the button below if you wish to read the article on the website where it was originally published.
Read Offline
Click the button below if you wish to read the article offline.