Group from Panay releases position paper: Restrictions bring more harm than good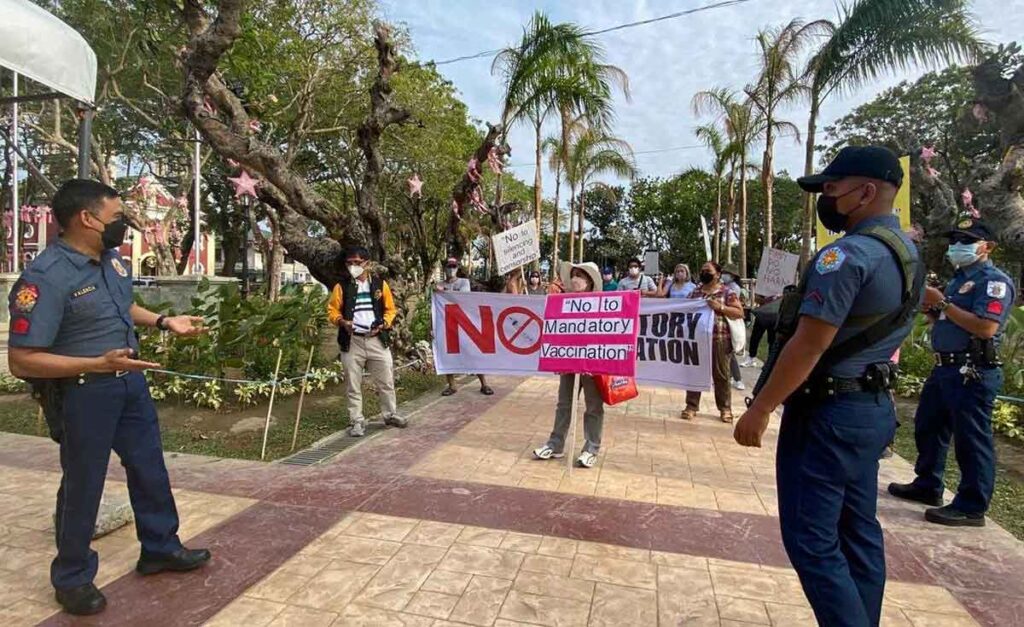 The following article was published by Panay News last January 14, 2022. It reports on the position paper released by the Panay Alliance Karapatan and Bagong Alyansang Makabayan which was submitted to the Iloilo City Sangguniang Panglusod (SP) as a response to the SP's plan to pass an ordinance restricting the movement of the unvaccinated.
According to the group, such an ordinance is "tantamount to a deprivation of their livelihoods, the inaccessibility of basic social services, and forced isolation in their homes."
The group also expressed several reasons for their opposition to the ordinance:
It would violate human rights and the Philippine Constitution.
It is contrary to RA 11525.
Vaccination must be done voluntarily.
Discriminating against unvaccinated persons would cause grave harm.
Instead of discriminating against the unvaccinated, the group proposed alternative steps that can be taken by the government.
Editor's Note: Position papers such as that created by the Panay group is important because it tells the government the "pulse" of the people. It will give them the impulse to rethink policy and perhaps, include citizens in its deliberation.
We must remember that our leaders are elected by the people. They are supposed to pass laws that safeguard our rights and priorities. Without our feedback, they would have no idea what we think or feel about certain issuances. Remember: if we don't raise our opposition, then they will think that we all agree to new policies. And when something we don't agree with becomes a law, it will be so much harder for us to repeal it.
We say this now because the law mandating COVID vaccination and vaccination passes are still being deliberated on in Congress and the Senate. We must speak up now, while these are just proposals, so that those remaining legislators who are still willing to listen, will hear our concerns [read Philippine Daily Inquirer publishes CCH open letter on forced vaccinations, Philippine Business Group Rejects IATF Resolution Mandating Vaccination].
Read Original Article
Read Online
Click the button below if you wish to read the article on the website where it was originally published.
Read Offline
Click the button below if you wish to read the article offline.