Nagkaisa Chairman: Employers Forcing Their Employees to Get Vaccinated Will Face Legal Action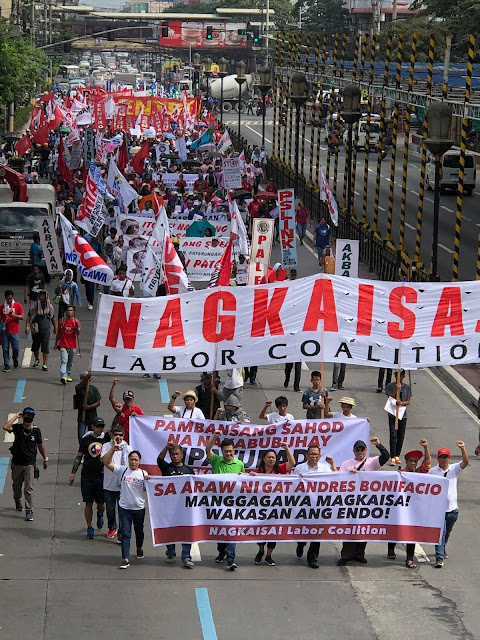 The following article was written by Mayen Jaymalin and was published by PhilStar Global last November 26, 2021.
Sonny Matula, chairman of Nagkaisa, the Philippines' largest labor coalition, warned employers who are requiring their employees to get vaccinated or undergo swab tests face legal action.
Matula said that a class action suit can be filed before the Supreme Court contesting Resolution 104-B issued by the Inter-Agency Taskforce (IATF) which mandates vaccination for employees who perform on-site work. According to Matula, no employer can require an employee to get vaccinated because the existing law only provides for voluntary vaccination.
Editor's Note: That employers cannot mandate vaccination is clear from various accounts [see CHR Chief for Region 6 Says Vaccination of Workers Must Remain Voluntary, Huge Civic Group Considering to Take Legal Actions Against IATF's on On-Site Vaccination Mandate]. The question is: what does this mean for the IATF resolution?
In the past few weeks since the issuance of the IATf resolution, we have received numerous emails and comments asking for help. Their concerns are all the same: take the vaccine or pay for an almost weekly RT-PCR test.
But as has been demonstrated by various lawyers and networks representing workers in the country, vaccine coercion is illegal. Will the government voluntarily scrap the IATF resolution or is it waiting for citizens to file a complaint, which also buys them time to get people to take the vaccine due to confusion and fear that they will no longer be able to work?
For months, the IATF has been passing resolutions that disregard scientific evidence. Now they are creating resolutions that are illegal. For a committee that has no experience in handling a pandemic, and no accountability to citizens (because all its members are appointed), IATF seems to have too much power in its hands.
The IATF has been leading us toward the ravine. Their lockdowns have caused Filipinos to lose their jobs and businesses. They closed schools without considering how this would affect families and their children. They continue to limit our freedoms without the burden of proving that the policies they are imposing are truly effective and evidence-based (which we know it isn't).
Why should we continue to trust them? It has been 21 months since the IATF first sat in the positions of power they continue to enjoy. What has changed since then? The removal of motorcycle barriers? The removal of face shields? Have they had any major success when it comes to pandemic response?
Read Original Article
Read Online
Click the button below if you wish to read the article on the website where it was originally published.
Read Offline
Click the button below if you wish to read the article offline.