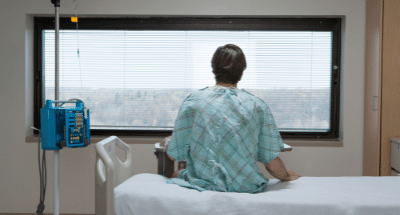 In an August 20, 2021 article published on 70 KKTH, Jason Rantz reported that the University of Washington Medical Center (UWMC) denied organ transplants to patients who refuse the COVID vaccine.
According to the report, the UWMC removed unvaccinated patients from the organ transplants queue. The UWMC has not offered a sufficient explanation for their decision. As of press time, the hospital said that the policy stems from the hospital's desire to fulfill its top priority: to serve transplant patients as best as possible.
Editor's Note: FIRST, DO NO HARM; it's a fundamental principle in healthcare. However, we are now witnessing the widespread violation of that principle.
The situation in University of Washington Medical Center implies the following:
Medical freedom can now be overruled based on a person's vaccination status.
Organ transplant patients, the very people who are susceptible to vaccine failure, are now being forced to take the vaccines for no real reason except for the hospital to sell the vaccines. [See this study https://www.hopkinsmedicine.org/news/newsroom/news-releases/organ-transplant-recipients-remain-vulnerable-to-covid-19-even-after-second-vaccine-dose]
Suppose the goal of these vaccines was to protect the vulnerable, then why are hospitals being allowed to withhold patient care? Are vaccines now more important than the actual needs of patients?
We want to remind these doctors who prevent organ transplant patients from receiving their required medical care: these vaccines you insist on are dangerous. They have a long list of side effects that are already known to the Food and Drug Administration, and an even longer list of unknown side effects [Read FDA knew COVID vaccines would lead to severe adverse events, sanitized info was given to people to prevent vaccine-hesitancy, Experimental mRNA vaccines could cause long term chronic illnesses, Peer-reviewed research shows mRNA vaccines can cause neurodegenerative diseases, Health experts review some possible unintended consequences of mRNA COVID vaccines]. Will the UWMC (and any hospital that insists on the same policy) be responsible for any untoward adverse effects the vaccines will have on these immunocompromised patients?
Read Original Article
Read Online

Click the button below if you wish to read the article on the website where it was originally published.
Read Offline

Click the button below if you wish to read the article offline.