Government gives doctors power to vaccinate children without parental consent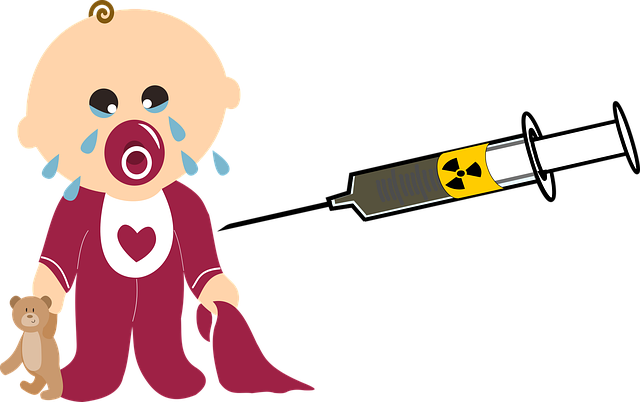 In this July 7, 2021 article for Green Med Info, Barbara Loe Fisher reports on the issues relating to the vaccine concealment law passed in Washington, DC which allows doctors to extract "informed consent" from young children. The DC City Council also prohibited doctors, insurance company, or school administrator from divulging a child's vaccination history in the records which could be accessed by the child's parents.
Here are some of the points raised by Fisher:
Parents will not have information to protect their children from vaccine injury.
Washington, DC Vaccine Concealment Law violates federal laws.
Vaccine Concealment Law violates informed consent rights.
Doctors and vaccine administrators have no liability for vaccine injuries and deaths.
The Vaccine Concealment Law is a profound betrayal of public trust.
The text of the amendment can be viewed here: https://tinyurl.com/2jzcp9cr.
Editor's Note: Just a few months ago, countries were campaigning against child marriage. The goal was to ban the marriage of children aged 18 years and below, even with parental consent. The rationale was that young people of these ages, particularly young girls, cannot fully assess the impacts of the decision, and marrying early has a long-term impact on health outcomes and societal conditions of future generations.[1]If you wish to learn more about child marriage, visit https://www.unicef.org/protection/child-marriage
The passing of the Vaccine Concealment Law is a position of duplicity. How can we say that girls below 18 cannot give true informed consent when it comes to marriage, but assert that children aged 11-18 can give informed consent when it comes to vaccines?
Though this law was only for Washington, DC, and was targeted for non-COVID vaccines, it will be a precedent for other states and other vaccines. Who says it won't be used for COVID vaccination later on? Our governments are already using all sorts of "persuasion strategies", there is no telling if they will soon want to use this law to rationalize mandatory COVID vaccination for children.
We want to reiterate the children are the responsibility of their parents. No one should be allowed to make decisions on behalf of parents, particularly if the parents are still alive and capable of making such a decision. The Vaccine Concealment Law is an overreach of the government's authorities and is one step closer to totalitarian governance.
Read Original Article
Read Online
Click the button below if you wish to read the article on the website where it was originally published.
Read Offline
Click the button below if you wish to read the article offline.