Duterte agrees that face shields should be for hospital use only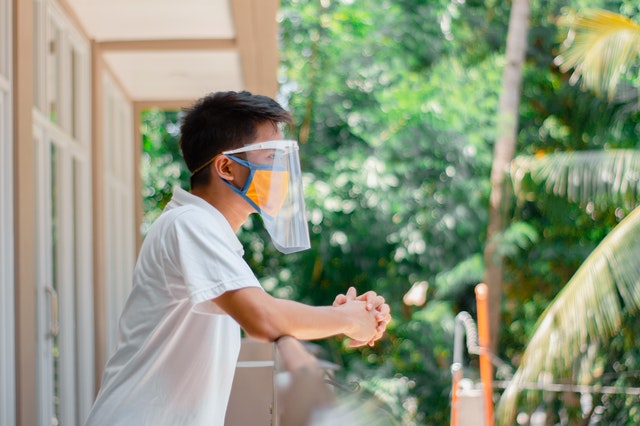 In this June 17, 2021 article for The Philippine Daily Inquirer, Christia Marie Ramos reports on the results of a meeting between the Philippine President Rodrigo Duterte and Senate President Vicente Sotto III.
According to Sen. Sotto, Duterte has agreed that faceshield should only be used in hospitals. When asked if Duterte will direct the pandemic task force to adjust protocols regarding face shields, Sotto said, "I remember him (Duterte) saying he will tell DOH".
This report came after Health Undersecretary Leopoldo Vega said in an earlier interview that face shields may be removed in outdoor settings.[1]https://newsinfo.inquirer.net/1446895/face-shields-can-be-removed-when-outdoors-says-doh-exec#ixzz6xznqnh2S
Editor's Note: While the statements in this article do not constitute a policy, they are a welcome relief. Finally there is a possibility that face shields will be removed.
We, however, need to ask: what was the basis for its implementation in the first place? And what is the scientific evidence showing it is now safe to remove it? We ask this question only to point out that before any intervention is implemented, careful study should be conducted.
If the government cannot present data to answer our questions above, then we must assume that both the universal adoption of face shields, and the its subsequent removal from required health standards, is nothing more than a wild, uneducated guess.
Public health experts should be better than that. We have, after all, allowed them to rule over our lives for the past year.
Read Online
Click the button below if you wish to read the article on the website where it was originally published.
Read Offline
Click the button below if you wish to read the article offline.