Matt Hancock: We have no duty of care to those who refuse the vaccines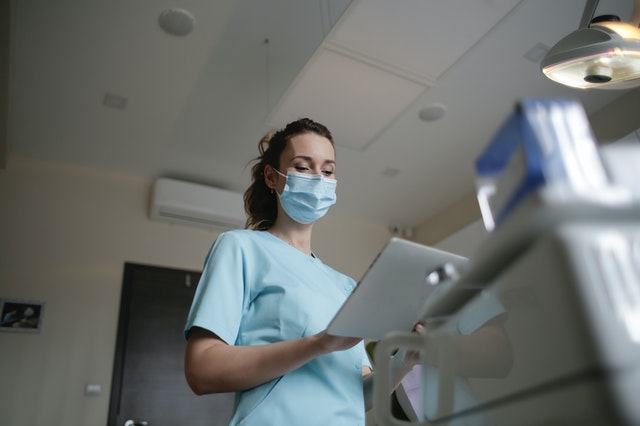 In this June 16, 2021 article for his website, journalist Richie Allen reported on the statements of UK Health Secretary Matt Hancock at the House of Commons.
In response to a question from Tory MP Liam Fox regarding the vaccine status of people currently receiving treatment for infection of the so-called Delta variant, Hancock said, "I think there is a material difference between the states' responsibility to offer the vaccine to all adults. And the duty we have when somebody has not been offered the vaccine is greater than the duty we have when we have offered a vaccine but somebody has chosen not to take it up. And there is a material difference between those two situations."
Hancock's statement was clarified by his colleague Andrea Leadsom: "If I choose not to say, not to have a yellow fever jab when I am going to a place that suffers yellow fever, the government of the United Kingdom takes no interest whatsoever in my illness status. So when my right honorable friend says that he has less of a duty, surely what he means is that he has no duty at all."
Editor's Note: We have seen this comment at least once in our social media profile. A commenter said: "do you agree that since you don't want to take the vaccine, then the government should have the right to refuse you treatment if you contract COVID-19?"
Of course there are so many things wrong with that question. For one, it is an undeniable fact that the vaccines cannot prevent infection and transmission of COVID-19. Why should the vaccinated be given preferential treatment?
Second, does this question mean that it is now acceptable to ask: should public hospitals refuse to treat a smoker for lung cancer?
Third, we doubt if any decent doctor would consent to this medical apartheid. Promoting mandatory vaccination is one thing, but knowingly withholding treatment for someone who needs it on the basis of their vaccination status, can doctors really break their Hippocratic Oath so carelessly?
Fourth, we are now seeing the beginnings of weaponizing vaccination. To think that Hancock is saying this in the midst of a huge awakening among the British people that they have been played makes us wonder how powerful are the people behind him. One would understand if he retracts his words following the massive protests in the country. But to continue to push on with the collapsing narrative in the face of this opposition? This only spells the reality that there is something bigger is controlling Hancock's, and by extension, the UK government's action.
Read Original Article
Read Online
Click the button below if you wish to read the article on the website where it was originally published.
Read Offline
Click the button below if you wish to read the article offline.