What does endemic COVID look like?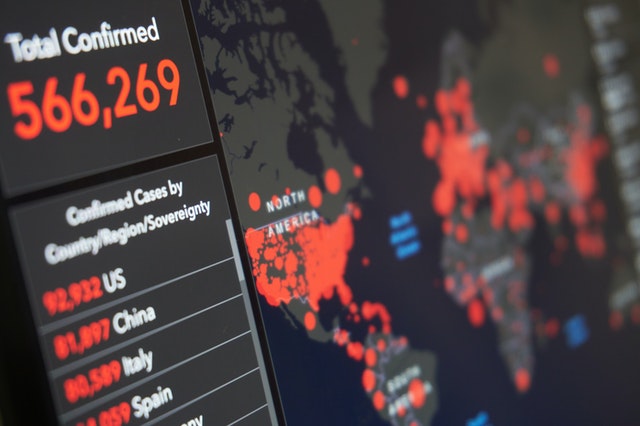 The following article was written by Dr. Clare Craig, Jonathan Engler, and Joel Smalley. It was first published by Lockdown Sceptics on January 7, 2021, but was updated recently, on March 7, 2021.
In this article, the authors answer the following question: how can it happen that a sharp increase in excess deaths was recorded during the winter 2020 (the usual flu season), but the number of patients presenting through Accident and Emergency with an acute respiratory infection be below normal levels in 2020? The authors offer three answers: (1) changing biology; (2) misdiagnosis; and (3) bed management crisis.
It is possible, the authors say, that COVID may have become the dominant respiratory virus this year, and we are only identifying it in a significant number of deaths simply because we are testing for it.
The authors also claim that there are two ways that COVID cases and deaths could have denominated last winter. It could be that the number of cases and deaths which may have been associated with viruses were previously undiagnosed and are now being correctly diagnosed as COVID. Or it could be that COVID diagnosis has been so dependent on faulty testing that misdiagnoses are happening. They add that the evidence for the latter is stronger [During spring, excess deaths were accompanied by excess in non-COVID deaths, which could have come as a result of limited access to health care. In autumn, however, excess in COVID deaths has been mirrored by a fall in non-COVID deaths. Such an occurrence can also be observed in the Philippines, see PSA data on deaths shows government either manipulating us or covering up their mistake]. The authors say that if we had not been testing for COVID, then it would have been attributed the usual way, and we wouldn't have felt the "surge".
The authors also say that the "crisis" in hospitals is not what they seem. They say that hospitals face a regular winter crisis annually. The reduction in beds to allow for social distancing in hospitals has added to the problem. The disruption in the normal flow of patients from admission, to the wards, and then back out has led to the impression that hospitals are overwhelmed.
Editor's Note: In countries where there are no excess deaths in 2020, this article presents an important insight. It highlights the reality that our governments may have overreacted and have only created even bigger problems through lockdowns and illogical coronavirus policies. If we weren't testing for COVID, would we have felt the respiratory deaths recorded last year? Would we have gambled our entire economy and our children's learning? We seriously doubt it.
Why then are we still allowing our governments to obsess over COVID at the expense of everything else?
Read Online
Click the button below if you wish to read the article on the website where it was originally published.
Read Offline
Click the button below if you wish to read the article offline.