Pro-vaccine internal medicine doctor explains why he won't take the COVID vaccine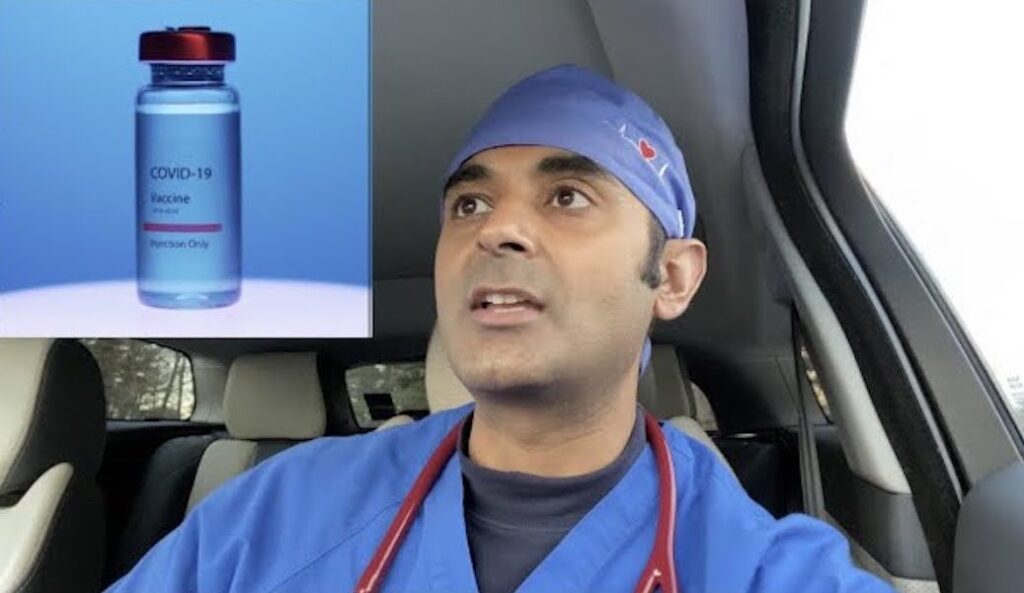 In this March 31, 2021 video, Dr. Suneel Dhand, raises an important question: should he get the COVID vaccine even when he already has antibodies against SARS-CoV-2?
Dr. Dhand says that he believes in routine vaccinations and that some members of his family have already received the COVID vaccines. He, however, is on the fence regarding receiving the inoculation himself because he already has antibodies against the virus. Dr. Dhand also mentions that he is a perfect candidate to a hyperimmune response, a condition that arises when a person already has antibodies when they get the vaccine. He adds, "I'm not aware of any vaccine out there which will ever give you more immunity than if you're naturally recovered from the illness itself…If you've naturally recovered from it, my understanding as a doctor level scientist is that those antibodies will always be better than a vaccine, and if you know any differently, please let me know". Another important point he raised is this: "…if we are suggesting that recovering from an illness, the antibodies and immunity lasts only for 90 days, then how can a vaccine possibly last any longer than 90 days?"
Dr. Dhand stresses that there is no evidence showing that having a vaccine prevents asymptomatic spread. He said that he is open to debate regarding his points, and ends the video with the following assertion: antibodies should be equivalent to vaccine passports, "if you have antibodies, then that should be considered the same as having a vaccine" [a recent study pointed to the same thing, see Public Health England: Past COVID-19 infection gives vaccine-like immunity for months].
Editor's Note: This video is important as it opens the conversation on many of the points we have been raising on this website regarding the vaccine. First, it puts into question the scientific basis for taking away the freedoms of people though the widespread implementation of vaccine passports. If vaccines are for personal protection, and antibodies are a sign of a person's capacity to protect himself from the virus, why should recovered COVID patients be forced to take the vaccine? [Vaccines cannot create herd immunity because they cannot prevent infection, see Fauci: Early COVID-19 vaccines will only prevent symptoms, not block infection, Moderna chief medical officer: No hard evidence showing vaccine can stop spread of virus, Operation Warp Speed chief adviser: We don't know if people can spread COVID after vaccination].
Second, Dr. Dhand is probably one of the very few people who raised the issue of hyperimmune response. Vaccines are not harmless products, so there must be careful deliberation between doctor and patient before any decision to vaccinate is arrived at. Immunocompromised patients may experience vaccine failure and they could end up suffering from permanent, if not life-threatening, disabilities. The healthy could experience hyperimmune response. In short, these vaccines are not safe for anyone, and must be studied further.
Lastly, natural immunity is greater than vaccines. Whereas some vaccines have "low efficacy" against some variants of SARS-CoV-2, the human immune system has the capacity to evolve in order to meet changing protection requirements [see Our immune system evolves to fight coronavirus variants].
Additional note: As we prepare to publish this article, the video mentioned above was taken down from YouTube before we were able to download it. As such, we have linked to another article that referenced the video. We will message Dr. Dhand to see if we can gain access to the censored video.
Read Online
Click the button below if you wish to read the article on the website where it was originally published.
Read Offline
Click the button below if you wish to read the article offline.