The world is seeing a decline in new COVID cases compared to the past two months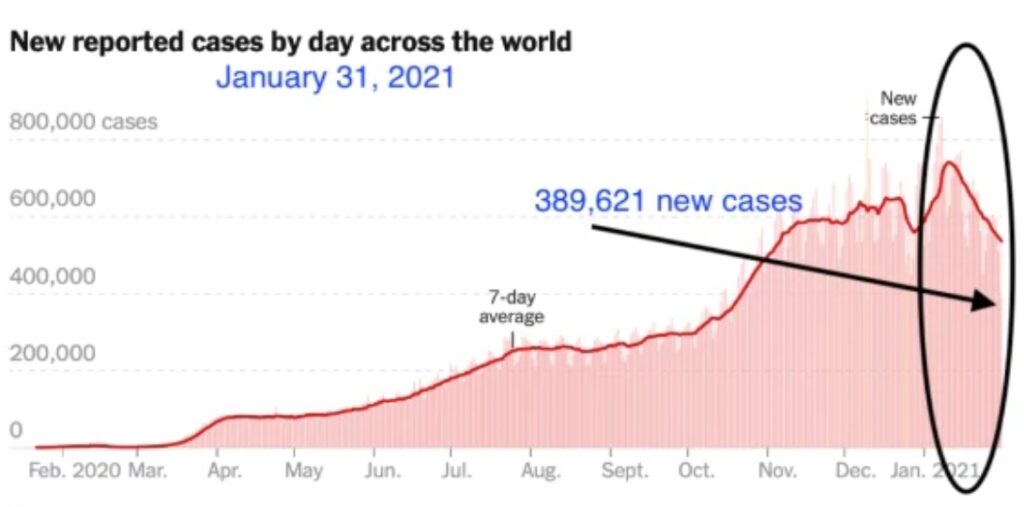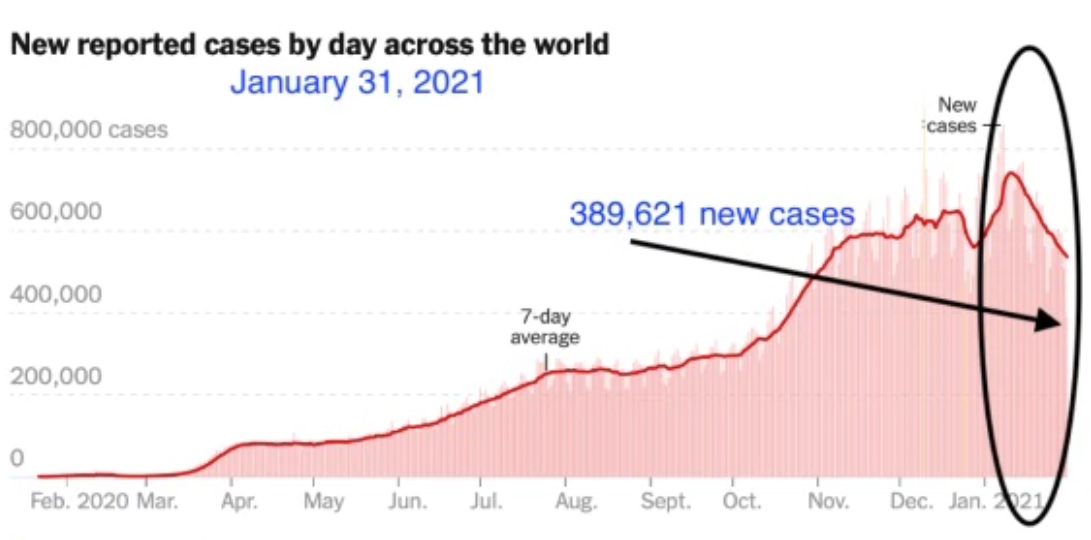 In this article for ANCX, an international news platform created by the Philippines' ABS-CBN, infectious diseases and clinical pharmacology expert Dr. Benjamin Co looks at the numbers from the Philippines' Department of Health and global data from Worldometers.info, Ourworldindata.org, the World Health Organization (WHO), and the New York Times to assess the state of COVID-19 around the world.
By his assessment, no surges in COVID infections are happening in the Philippines, while the world is seeing a steady case fatality rate and much lower infection cases and death.
Editor's Note: On December 20, 2020, UK health secretary Matt Hancock told The Guardian that the new strain "is out of control" and that tier 4 restrictions (which prohibits non-essential travel in an area, as well as household mixing) needed to be in place for several months until vaccines have been administered.[1]https://www.theguardian.com/world/video/2020/dec/20/new-covid-strain-out-of-control-says-matt-hancock-video Dr. Co seems to think these restrictions could have led to the declining cases, but there are a few opposing thoughts we would like to share.
For one, if cases were declining around the world, why are UK, Netherlands, France, and even the Philippines going back into lockdowns? And why are people panicking about this new UK variety, when clearly, it has no impact on the death and infection rates?
Second, evidence shows that lockdowns do not work. Look at Sweden and Belarus, and one will see that even without country-wide lockdowns, mask mandates, and strict social distancing policies, their daily cases and death averages are also declining. There is a very simple science that explains the declining cases worldwide. It is called the seasonal cycle of the flu, and it is basically showing us that government interventions made no difference as the cycles continue regardless of draconian or lenient measures are imposed [This science was explained by Ivor Cummings, see The truth about COVID-19: What data and science tells us and discover it yourself].
Read Original Article
Read Online
Click the button below if you wish to read the article on the website where it was originally published.
Read Offline
Click the button below if you wish to read the article offline.