Philippine president decides to extend lockdown to 15 May 2020: Response of Nicanor Perlas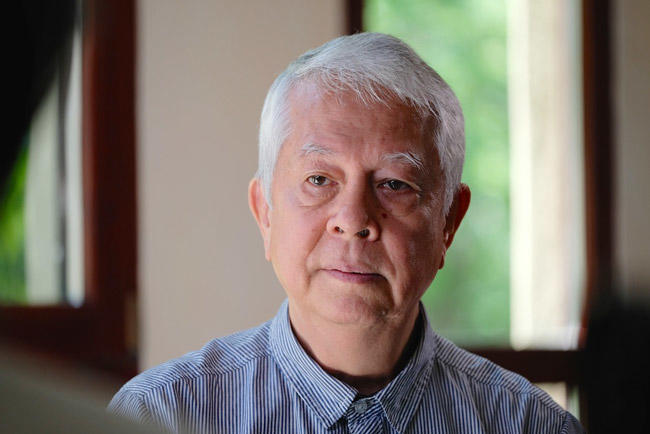 Today, morning of 24 April 2020, Philippine President Rodrigo R. Duterte (PRRD) announced his decision to extend the Enhanced Community Quarantine (ECQ) from April 30 to 15 May 2020. ECQ is the official name of the total lockdown approach that the government adopted in the Philippines.
Earlier, on April 19, on the basis of new scientific findings and the collective global experience, I had written an Open Letter to PRRD. I encouraged him to save both lives and Philippine society including its economy through the Precise Quarantine and Immunity (PQI) approach. On April 20, we posted that letter and its supporting Briefing Paper in this "Covid Call to Humanity" website. 
That posting went viral. In less than four (4) days, the website received over 100,000 page views, specific to that Open Letter. In addition, we know for sure that the Open Letter reached President Duterte.
Therefore, when individuals learned of PRRD's decision, they asked me what I thought about the decision. How did it compare with what I had proposed?
I can only give a beginning answer at this point. The research team is still transcribing the President's announcement and the comments of the members of his Cabinet and his advisers. By tomorrow, I write a full and detailed answer on PRRD's decision.
As an overview comment, I can say that 5 out of the 7 of the principles of PQI are touched upon in the President's decision. The government uses different words and details regarding these principles. But, in essence, there is some form of convergence.
In short, the new decision is no longer a total lockdown and that, for us, is very important. Even if high-risk areas will still be in total lockdown, and some key aspects are missing (see below) the new decision is a highly modified, more specific quarantine approach, convergent with key principles that we had been proposing.
I must quickly add, however, that this does not mean any direct credit goes to my suggestions. It only means that the ideas I proposed must have also been in the mind of his technical advisers and some members of the Cabinet who may also have independently come up with the same approach.
The source of the idea is not of importance to us. What is vital is that new approach gives assurance to the country that things may slowly shift towards normality. Millions, in low risk areas, can now re-experience a freer, less fearful life albeit in a so-called "new normal" atmosphere. Key businesses can now start the important process of rebuilding the shattered economy. The 100% freedom of the value chain of agriculture is also very significant. (I will give a more critical perspective on this "new normal" tomorrow.)
Here briefly are the 5 principles of that are convergent with the new decision. For details, kindly refer to the last section of the Briefing Paper that explains these principles in detail. (Note the wordings below may different from the original Briefing Paper but the central idea is still the same.)
Protect the elderly. (Principle 1)
Self-isolation by those exhibiting symptoms (Principle 2)
Allow individuals to go back to low-risk work situations. (Principle 4)
Remove lockdown in low risk province, cities, towns, and barangays (Principle 5)
Implement a communication, monitoring and enforcement system. (Principle 7)
Two principles of PQI are not part of the decision.
Allow children to go back to school. (Principle 3)
Educate the nation on the importance of natural immunity (Principle 6)
A lack of appreciation for the role of immunity in stopping the virus is tragic. It has affected a nuanced consideration of Principle 3 above.
And ultimately, if government and its medical advisers continue to ignore the power of natural and collective immunity, this blind spot will ultimately have adverse impacts on all the rest of the other principles.
Interfering with the natural workings of collective immunity with continued prolonged lockdowns will ultimately undermine the temporary gains of isolation. A second wave of infections will certainly revisit the country (as explained in the Briefing Paper).
Meanwhile, more scientific evidence continues to emerge that supports the seven (7) principles of PQI. We will be posting these articles soon.
Stay with us. The journey is just starting to get really interesting, and even exciting, as some are commenting.
In the end, nothing can withstand the power of an informed citizenry, especially if they start to seriously strengthen their own immune system. In addition, from such informed citizenry, all kinds of creative solutions will emerge that will ultimately conquer the virus.
About The Author