PUBLIC SEMINAR EPISODE 74: N.W.O. PANICS AS DISINFO MACHINE DERAILED; THREATENS MORE DEATH FOR HUMANITY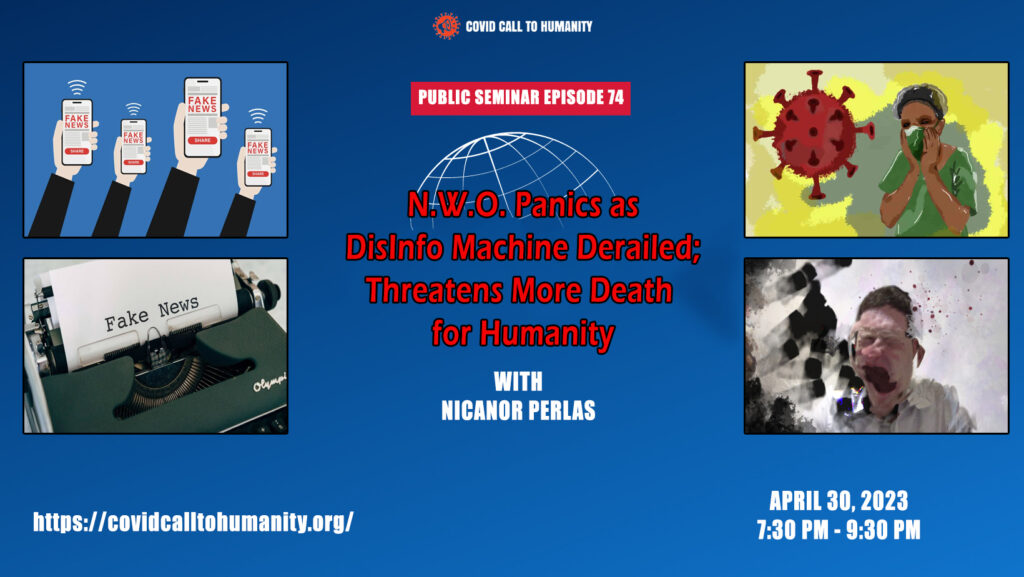 Ladies and gentlemen, I have an explosive news to make! This is not something to be taken lightly. It is a declaration that will shake the very foundations of the world as we know it.
Please do not forget to watch this Sunday's Episode of CCH's Public Seminar Series!
Visit https://rumble.com/c/CCH1333 to watch the live stream. A recording of the episode will be available after the transmission. The public seminar will run on April 30, 2023, Sunday, from 7:30-9:30 PM! (GMT+8).
If you want to comment on our live stream, you can create your own RUMBLE account through https://rumble.com/
Please share with your family and friends