Tulsi Gabbard: RESTRICT Act is the Patriot Act 2.0 for the Internet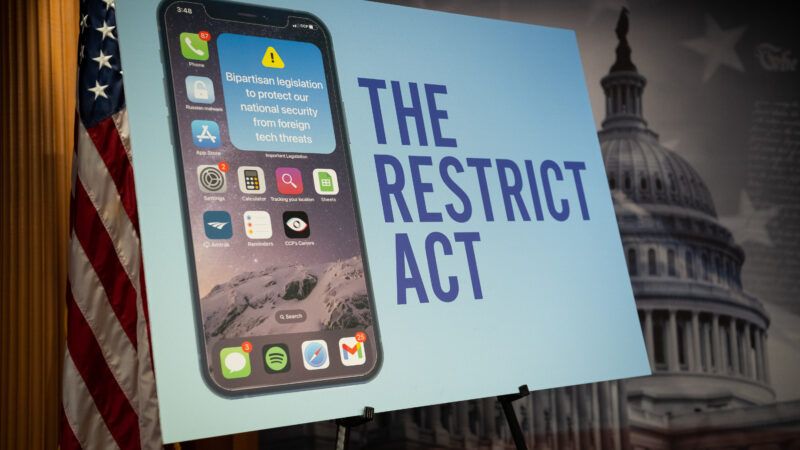 In this 52-second video, former Democrat Tulsi Gabbard explains the possible implications of the S. 686 or the Restricting the Emergence of Security Threats that Risk Information and Communications Technology (RESTRICT) Act.
According to Gabbard, the act will not only prohibit Americans from using TikTok, but it will also enable the bureaucrats unrestricted access to citizen data. She adds, "It throws the Freedom of Information Act out the window…and it criminalizes the use of VPNs".
Review the text of the RESTRICT Act here.
Editor's Note: A quick search on the internet will reveal that several tech websites are recognizing the RESTRICT Act for what it is: a regime of censorship. Its implications are far-reaching, as it targets control technologies that have more than 1 million users in the US. If passed, this bill will impede digital rights and will put the data of millions of Americans in the hands of private companies and unelected bureaucrats.
The RESTRICT Act will also allow the government to "enforce any mitigation risk" even if the security threat is only a suspicion. Needless to say, this throws the presumption of innocence out of the window and all citizens will be at the mercy of their government. Mobilizations through the internet, which have proven to be very useful in the last three years, will become illegal.
The impact of the RESTRICT Act will also not be domestic. For sure, if this bill is passed, US allies will be forced to create their own version of the bill in order to cater to the US' goal of intercepting "foreign adversaries". Truly, this is the Patriot Act all over again, but worse.
For those who want to learn more about the RESTRICT ACT and its implications, we encourage you to read this article from TechRadar Pro.
Read Original Article
Read Online
Click the button below if you wish to read the article on the website where it was originally published.