Christian Drosten, Karl Lauterback try to block evaluation of Germany's coronavirus measures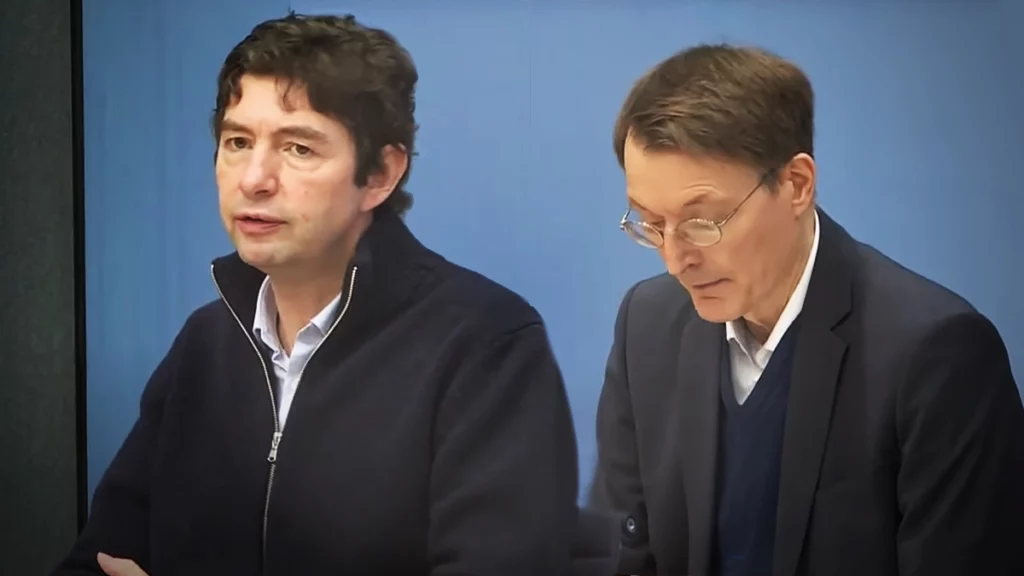 In this April 26, 2022 article published by Report 24, we discover that Germany's Health Minister, Karl Lauterbach, and Christian Drosten, the country's COVID "expert" is blocking a committee mandated to evaluate the country's COVID response.
According to the report, Drosten has previously spoken against the assessment of the containment measures implemented by Germany saying that there was "too little data, it was too early for such study".
Reports also reveal that the committee report has been delayed for several months because communication with Lauterbach has been "challenging".
Germany's top newspaper also wrote a report on this. To read the Welt.
Editor's Note: For those who don't know, Drosten is the Anthony Fauci of Germany. If Fauci was the spokesperson for the "scamdemic", Drosten enabled the panic. He created the faulty testing protocol implemented around the world which fueled the COVID hysteria [see Scientists call for retraction of Corman-Drosten paper].
Because of his major contribution to this COVID fiasco, he has been named as a plaintiff in a legal challenge raised by Dr. Reiner Fuellmich's team [Read Dr. Reiner Fuellmich issues cease and desist papers to Prof. Dr. Christian Drosten].
Why are Drosten and Lauterbach preventing the committee from doing its job?
Owing to the facts laid out above, the results of the investigation in Germany will have a profound impact on the rest of the world. We must demand that the German evaluation be conducted and completed because it will reveal the corrupt dealings of these two personalities which have placed undue stress on populations around the world due to the draconian policies they have helped promote.
Read Original Article
Read Online
Click the button below if you wish to read the article on the website where it was originally published.
Read Offline
Click the button below if you wish to read the article offline.