Why Isn't the Pfizer Vaccine Approved in China if it is the Most "Efficacious" of All COVID Vaccines?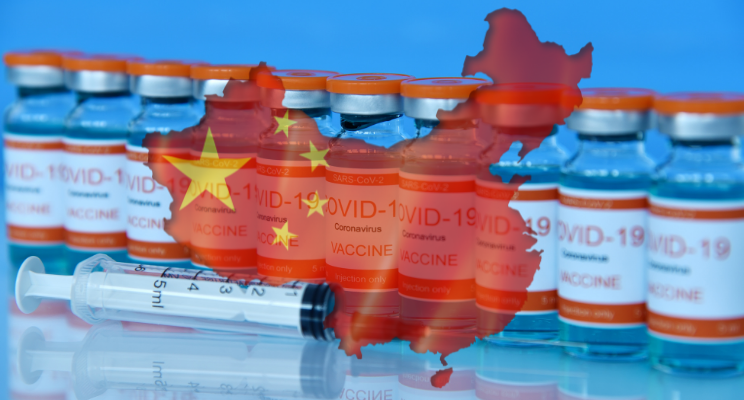 In a December 15, 2021 article published in NZ Herald, Alex Blair reported that China's failure to approve the use of the Pfizer/BioNTech vaccine is a political issue, not an economic or biological one.
The report follows the story of a Chinese billionaire, Guo Guangchang, owner of Fosun Pharma. Guangchang signed a NZ$207 million contract securing 100 million doses of the Pfizer/BioNTech mRNA shot for distribution in mainland China. However, there was one small problem – the Chinese government is yet to approve the Pfizer jab for use. This brought a massive blow to Guangchang financially as his COVID-19 investment has failed to bear fruit.
Zhao Bing, a senior healthcare research analyst at China Renaissance Securities HK Ltd, says that the issue over Pfizer getting the green light is "a political issue, rather than an economic or biological one." Also, Zhao asserts that the domestic competition in China, coupled with over two-thirds of its population has already received a dose, means the likelihood for the jab to be financially successful – even if it is eventually approved – is slim.
Editor's Note: This article only means one thing, if Pfizer has the highest efficacy rating as it claims at preventing COVID, why then did China already has inoculated 85% of their population without any of the mRNA shots? We beg to question: why does Pfizer have difficulty getting authorized in China? Is this simply about patriotism (preferential use of home brand), or is there a deeper reason why China is rejecting Pfizer? [See Leaked Pfizer contracts show they knew of adverse effects and lack of long-term efficacy of vaccines; Pfizer's Assassin Vaccine.] Is China one of the few countries where Pfizer cannot exert its influence [see Pfizer Controls Health Policy of 110 Countries, CCH Challenges the Duterte Government to Make Public Its Contract with Pfizer]?
China started the covid inoculation under emergency use authorization (EUA) on July 22, 2020, and as of March 2021, there are already seven covid jab brands that received EUA for mass rollout. All are produced by various Chinese manufacturers. Based on Our World in Data, deaths in China plummeted to zero starting April 25, 2020, and the trend has been consistent until January 2, 2022. There was no death despite the new emerging cases believed to have been fueled by the Omicron. These new cases, however, are negligible at two to three digits [see http://www.nhc.gov.cn/xcs/yqfkdt/202201/eb3f2f61f17344749a5db92ea59171f2.shtml]. Where can we possibly attribute China's COVID success since China only started with inoculation in July 2020?
Furthermore, China has already inoculated 85% of its population and has started with booster shots. This means, in the most densely inhabited country, 1.4B population, they managed to lessen the virus without the four covid jabs being used in the United States and the UK.
We are not saying China-manufactured covid doses are effective because there are also reports of fatalities, but could this mean that COVID has been in an endemic stage in China? Could this only be due to blatant data manipulation? Or could this be due to the fact that China is using medications to treat covid [see https://telegra.ph/prevent-Over-excited-immune-response-11-12]?
In line with this, despite almost all other governments scuttling to procure millions of doses from Pfizer, China settled with their own manufactured covid doses. Is this mere political? Or there is a deeper reason for not authorizing the use of other covid jabs in the country?
Only those in the government's higher echelon can tell the truth; one thing is for sure, though, what is happening is mere politics and nothing to do with health [see Pfizer Controls Health Policy of 110 Countries, CCH Challenges the Duterte Government to Make Public Its Contract with Pfizer].
Read Original Article
Read Online
Click the button below if you wish to read the article on the website where it was originally published.
Read Offline
Click the button below if you wish to read the article offline.