TENSION EMERGES AS FREEDOM PARK OFFICIALS SNUB PRACT INTENT TO RALLY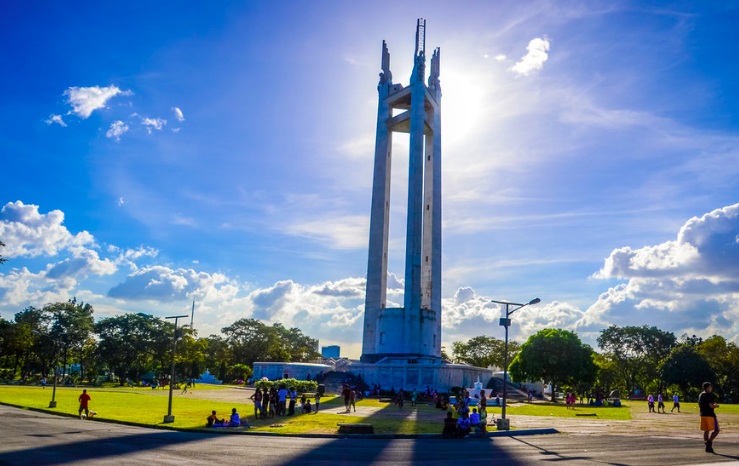 PRACT RESPONSE: A SUPPLEMENTARY TEMPLATE TO ACTIVATING FREEDOM PARKS
Two days ago, CCH uploaded the template for activating Freedom Parks nationwide [see TEMPLATE FOR ACTIVATING A FREEDOM PARK IN YOUR AREA]. As a template, the CCH article used the letter of the Philippine Resistance Against Covid Tyranny (PRACT) addressed to the top officials of the Quezon Memorial Circle (QMC) Freedom Park.
Breaking their word, the QMC Freedom Park officials refused to acknowledge both emails and hard copies of the PRACT letters to them. The details are found in the follow-up soft copy letter of PRACT to the Administrator and Action Officer of QMC Freedom Park.
The first PRACT letter clearly demonstrated from BP 880, the Constitution, and a 2006 Supreme Court decision that QMC is a Freedom Park. The second PRACT letter below provided further proof of this reality in the form of a SIGNED Memorandum Circular of the Secretary of the Department of Interior and Local Governments (DILG) to all mayors of cities and towns to abide by the 2006 Supreme Court decision.
In addition, the second letter informed the QMC officials that, by tactlessly and unprofessionally refusing to receive and acknowledge the PRACT letter, both have wantonly violated at least 9 provisions of RA 6713, known as the "Code of Conduct and Ethical Standards of Government Officials and Employees". PRACT ended the letter that it would sue the officials involved if they failed to apologize for their totally uncouth, decadent, and tyrannical behavior.
CCH is sharing this second letter to QMC officials as a supplementary template to those who would want to activate a Freedom Park in their area. This is the template to use should officials refuse to acknowledge a letter from rally organizers that they will be using a Freedom Park. This letter of information is a legal requirement. It is not about asking for a permit as no permit is needed to rally in a Freedom Park. It is about informing public officials about your use of the Freedom Park for coordination purposes.
As we have seen from the article cited above, Freedom Parks are among our peaceful instruments to reclaim our democracy against Covid tyranny. We cannot tolerate government officials, aka petty tyrants, to further erode whatever remaining freedoms we still have. We need to stand up otherwise nothing will be left of our freedoms and dignity. And stand up CCH will! And stand up PRACT will!
Supplementary Document