Thousands of Upset Filipinos Blast DOH for Fake News, Support Release of CCH FOI Bombshell, Dispute Claims Vaccines are "Safe and Effective"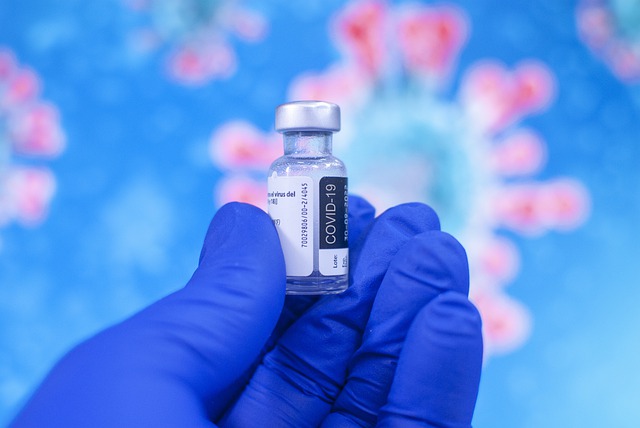 On August 31, 2021, Covid Call to Humanity (CCH) issued a press release detailing the results of its Freedom of Information (FOI) request with DOH. The Press Release said: "CCH FOI Bombshell: DOH Admits No Evidence SARS-CoV-2 Isolated. Yet Government Locked Down Nation Due to Virus No Country Has Yet Proven to Exist."
The CCH press release then went on to detail the number of deaths (potentially over 60,000) due to the covid vaccine that DOH has been rolling out. CCH then explained how the vaccine deaths might now be greater than all the bloated COVID-19 deaths in 2020.
Because it noticed that the CCH press release was starting to get viral, DOH immediately replied via its Facebook channel. DOH labeled the CCH release as "FAKE NEWS!" It went on to say that "ETO ANG FACT!" (These are the facts!)
Translated into English, the DOH advisory claimed as follows. (All emphasis in the original.)
WHO declared COVID-19 to be a global pandemic.
The PCR test is being used to detect genetic material from the COVID-19 virus. (Emphasis in the original.)
Other countries like America have isolated COVID-19 using viral culture.
The covid vaccines, which have an EUA, are "ligtas at epektibo" (safe and effective). They went through thorough study by the country's experts. Until now, no one has directly died due to the COVID-19 vaccines.
Make it a habit to fact check. Believe only in legitimate sources.
I am writing another press release to debunk each and every claim of this distorted response from DOH. What is important now is to document that the vast majority of thousands of Filipino netizens (those active in the internet) questioned and/or lambasted DOH for its flawed response to the CCH press release.
Here are a number of representative comments from Filipinos who were dissatisfied with the DOH attempt to label the CCH FOI release as fake news. The vast majority obviously did not believe in the DOH propaganda.
Verly Congayo Pangan. "Ubusin nyo Yung bakona sa katawan nyo Kay kayo lng naniniwala Nyan vaccine." (Inject all the vaccines into your body for you alone believe in this vaccine.)
Quelie Niepes Eboy. "Ibalit nyo na marami ng nmatay sa vacc kasi don kami naniwala." (You spread the news that many have died from the vaccine because that is what we believe in.)
Rob Kanorsky. "Walang naitalang namatay, kasi hindi nyo nilista hahaha. … Madami pang iba deads nung nagpa vaccine." (There is no one considered dead because you did not place it in the list hahaha. There are many others who are dead after they were vaccinated.")
Billy Joe Marfil Zamora. "Please kasuhan nyo na sila Atty. Para magkalabasan nang katotohanan. Bakit po kasi ayaw nyong makipagdebate sa mga doctor? Kung walang tinatago, dapat humarap para malaman ng tao yung katotohanan."  
(Please file a case against them, Attorney, so the truth will come out. Why don't you (DOH) want to debate with the doctors? If you are not hiding anything, you should therefore face the doctors so that people will know the truth.)
Panganiban Czar-John. "Yung number ng mga namamatay after mabakunahan kelan nyo ilalabas?" (The number of deaths after vaccination, when will you make it surface it?)
Cristy Capcastillo. "Ako po after first dose ng vaccine moderna lagi akong nahihilo, nawawalan pwersa ang braso ko, yung friend ko na isa sinovac after ng first dose namana buong katawan nahirapan huminga. Ayaw na naming magpasecond dose."
(After I got my first dose of Moderna vaccine, I always feel like fainting, the strength in my arms is gone and one of my friends who took the first dose of Sinovac, his whole body had difficulty in breathing. We no longer want to take the second dose.)
Derald Jim M. Cabactulan."Bakit kailangan pa ng waiver form for vaccination kung walang namamatay sa bakuna?"  (Why is a waiver form being required for vaccination if no one will die from the vaccine.)
There are thousands of similar comments like the above. The small sample we took speaks for itself. This outrage of Filipino netizens against DOH is a very promising development.
First, it shows that Filipinos are now starting to wake up and speak on the basis of their own research and/or experience. Second, they are beginning to question the DOH as a legitimate source of information about the challenge of COVID-19. 
Third, they will no longer just believe anything that the DOH pumps out. And it will not just be the DOH. Filipinos will also start questioning the daily misinformation and programming that they are getting from mainstream and social media.
Fourth, this massive awakening to truth among Filipinos will soon translate into some form of action. Fifth, this action is starting to manifest in the outrage against DOH. Sixth, this awakening to Truth explains why Filipinos are vaccine-hesitant resulting in the country's low vaccination status as compared with other countries.
And, finally, Filipinos will resist draconian measures taken by DOH and the government in the continuing attempt of the latter to fool the people and force them to accept the kill shots.
After almost 17 months, it is about time for Filipinos to end this orgy of senseless quarantines and mandates that have destroyed people's lives, livelihood, our economy, our society, and our future.
It is time for Truth and Freedom to rise and end this de facto medical martial law that has punished this nation unnecessarily for almost 17 months. Let us all make sure that we boot out all these liars and tyrants in the upcoming elections. Let us act and restore true democracy, truth, freedom, and real health.