UK government and corrupt scientific advisors to be tried for Crimes Against Humanity and genocide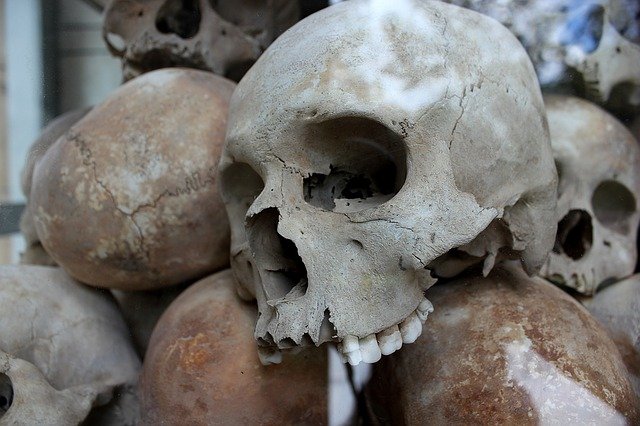 The following article was published by The Daily Expose last May 14, 2021. It reports on two separate legal proceedings filed against the UK government and its corrupt scientific advisors for genocide and crimes against humanity.
The first filing was a Request for Investigation submitted by Melinda C. Mayne and Kaira S. McCallum to the International Criminal Court (ICC) at The Hague. The Daily Expose article included the full text of the statement released following the filing on April 21, 2021. Mayne and McCallum request the ICC to accept and investigate "allegations of genocide, crimes against humanity and breaches of the Nuremberg Code by the UK Government". The ICC has not yet released information on whether the Request for Investigation will be granted.
The second lawsuit was filed by Michael O'Bernicia against the UK parliament their corrupt scientific advisors. He alleged fraud, treason, and genocide. On September 30, 2020, O'Bernicia wrote to every member of the parliament (MP), "warning them that if they did not block the government's attempt to renew the draconian coronavirus act then he would engage with a top Queen's Counsel (QC) and lay charges against them all in a criminal court for crimes against humanity". Months after O'Bernicia, the UK government renewed the coronavirus act for a third run and O'Bernicia has acted on his promise. He filed the lawsuit on March 19, 2021, at a South London Magistrates Court. Defendants to the case are Matt Hancock, Patrick Vallance, and Neil Ferguson for COVID fraud.
Editor's Note: As usual, these cases have not been picked up by both mainstream and social media, despite their importance. In fact, social media companies have censored any mention of crimes against humanity in relation to COVID, even plain news reports which are supposedly objective news. This only shows us that free speech in social media is dead, and journalists employed in corporate media outlets are serving an agenda that is not for the welfare of the people.
There is already numerous evidence supporting the allegations made in these two lawsuits. We shall continue to monitor alternative media for any information relating to these cases.
Read Online
Click the button below if you wish to read the article on the website where it was originally published.
Read Offline
Click the button below if you wish to read the article offline.