Ramon Tulfo speaks about Ivermectin, asks Phil. Health secretary and head of FDA to resign for alleged corruption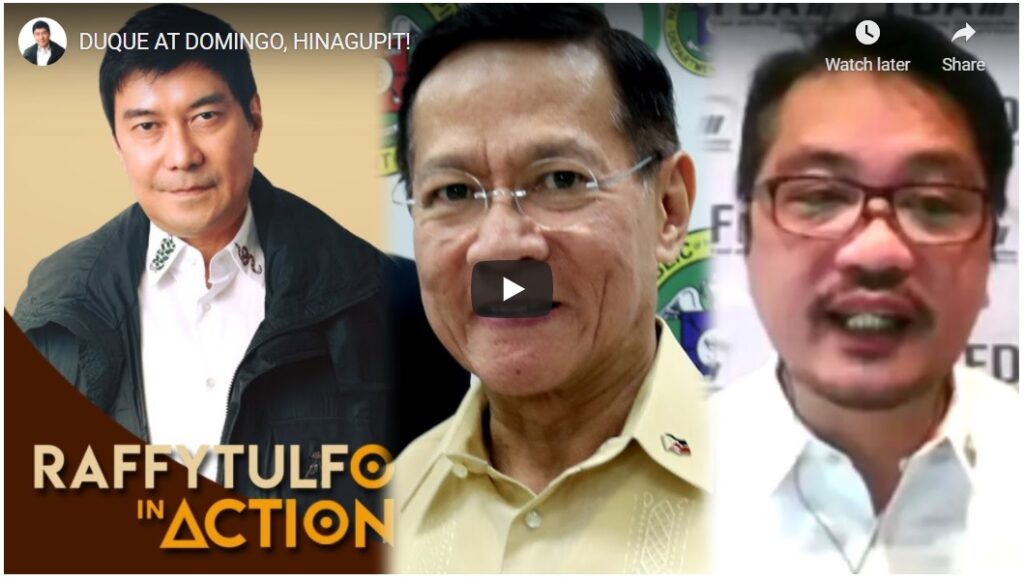 The following is an 11-minute video recorded by Raffy Tulfo, a Filipino broadcast journalist, columnist, radio presenter and television personality whose work focuses on government and private sector issues. It was published by Tulfo on his YouTube account last April 4, 2021. Tulfo is speaking mainly in Filipino.
In this video, Tulfo alleges that there is corruption in Food and Drug Administration (FDA) and the Department of Health (DOH), which in turn hampers the availability of affordable medicines which can be used against COVID-19. Tulfo reveals that the Malacañang Palace (the official residence of the Philippine President) had to intervene so that compounding labs for Ivermectin could be allowed to operate.
Tulfo raises the point that though there are debates on the effectiveness of the drug in treating COVID-19, he says that both camps agree that the drug is safe. He goes on to slam the FDA's selective implementation of its rules (against unregistered and unsafe products) by citing the agency's non-action on unsafe slimming pills proliferating in various markets in the Philippines.
Tulfo also goes on to talk about remdesivir and tocilizumab and questions how these two drugs were approved when they were so expensive and could not be used by the common Filipino. Tulfo also says that the cost of remdesevir as well as other important medicines for chronic diseases is driven higher by the "established protocol" of corruption within the FDA and DOH.
Editor's Note: Tulfo's insights regarding ivermectin is important as he has 19.4 million subscribers on his channel. Assuming all of his subscribers are Filipino, that's roughly 30.6% of all adult Filipinos listening to his insights.[1]In 2019, Statista projected that there are 63.37 million Filipino adults, see https://www.statista.com/statistics/667757/number-of-adults-in-the-philippines/
It is important to take a look at the various issues that Tulfo is raising. Why are drugs cheaper in India, than in the Philippines? Why is ivermectin and other cheap COVID cures being held hostage to FDA policies when there is evidence of its effectiveness? Why is the government prioritizing expensive pharmaceutical products over the more effective and affordable option? We agree with Tulfo – Big Pharma, and their associates in government have a lot to gain by preventing the entry and widespread use of Ivermectin and cheaper medicines. If Ivermectin was proven to cure COVID-19, then there would be no need for the vaccine.
View Original Video
About The Author