Teachers sue LA school district over COVID vaccine mandate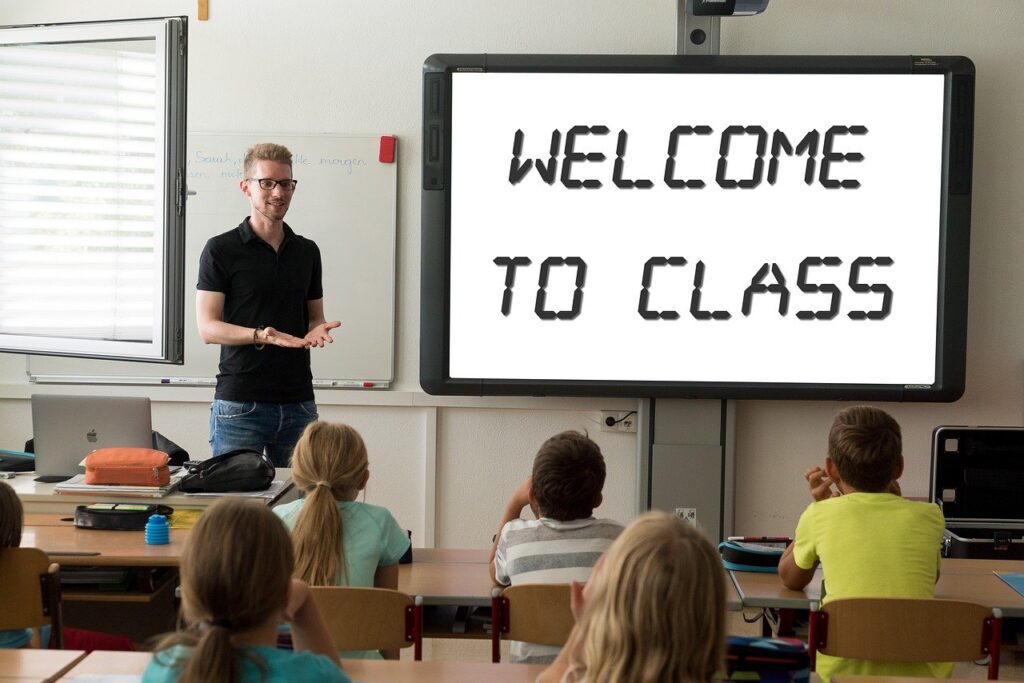 In this March 22, 2021 article for The Defender, Megan Redshaw reports on a lawsuit filed by the California Educators for Medical Freedom (CEMF) to stop the second largest school district in the US from mandating COVID-19 vaccines as a condition for employment. The CEMF approached the Health Freedom Defense Fund (HFDF) to represent them in a federal lawsuit against the Los Angeles Unified School District (LAUSD).
In a press release announcing the lawsuit, the HFDF says that the LAUSD's vaccine mandate is against federal law and basic human rights. It violates the fact sheet issued by the Food and Drug Administration (FDA) which allows the recipient to accept or refuse the vaccine. According to the HFDF, forcing employees to vaccinate is equivalent to forcing people to undergo human experimentation without the person's informed consent.
The complainants said that communications from the LASUD instructed employees to make appointments to be vaccinated, but none have received the fact sheet required by the FDA to be given to vaccine recipients.
Editor's Note: We have the right to make autonomous decisions, but it is also our responsibility to safeguard our own freedoms. If the last year is any indication, our failure to get our voices heard will cause governments to make decisions that are not necessarily beneficial for entire societies. If we do not stop our passivity, then we can expect more organizations to impose mandatory vaccinations and equivalent policies (for example, digital vaccination passports), because they think that we accept their policies.
We must remember that it is the government's responsibility to create mechanisms that will balance public interest without violating human rights and personal freedoms. National and international human rights laws have been imposed for a reason, and no organization, no government can take away our rights and freedoms without our express approval. Government leaders are not our "boss". We are not supposed to follow them blindly. Pushing back and questioning the basis of decisions is the responsibility of every citizen. It is an exercise of our humanity, and is a sign that we are empowered adults who can define the future of our societies.
To better understand the case against mandatory vaccination, let us look at the case of two individuals with the flu, during the not-so-distant "before COVID" past. One of these two individuals think that if a person has the flu, they should stay home and rest, and proceeds to do so for himself. The other thinks that the flu is a minor disease and that he will be better off working and stretching his muscles. We must all agree that despite our personal beliefs, we would choose to respect the decision of both individuals, right? We will probably tell the second person to go home and rest, and to take a specific medicine that worked for us, but we won't call the police to force him to stay home. Certainly, we won't demand that his employer fire him from work simply because he came to work with the flu.
Why then are we forcing people to take medical interventions that they are unwilling to take? Has COVID-19 taken our humanity? For if we look at the data, we will see that COVID-19 is nothing more than a bad case of flu [see CDC updates planning scenarios, shows IFR lower than flu]. All the paranoia, and discrimination against the "infected" are unwarranted [also, there is no need to require teachers to vaccinate, see CDC: Vaccinating teachers not a pre-requisite for safe school reopening].
Read Online
Click the button below if you wish to read the article on the website where it was originally published.
Read Offline
Click the button below if you wish to read the article offline.