Public Seminar Episode 68: New Normal Absolutely Mad. WHO Sneaks in Medical Marital Law. Digital Prisons Created All Over. Intense Battle between Good and Evil on all Fronts. We Must All Fight for a Better World.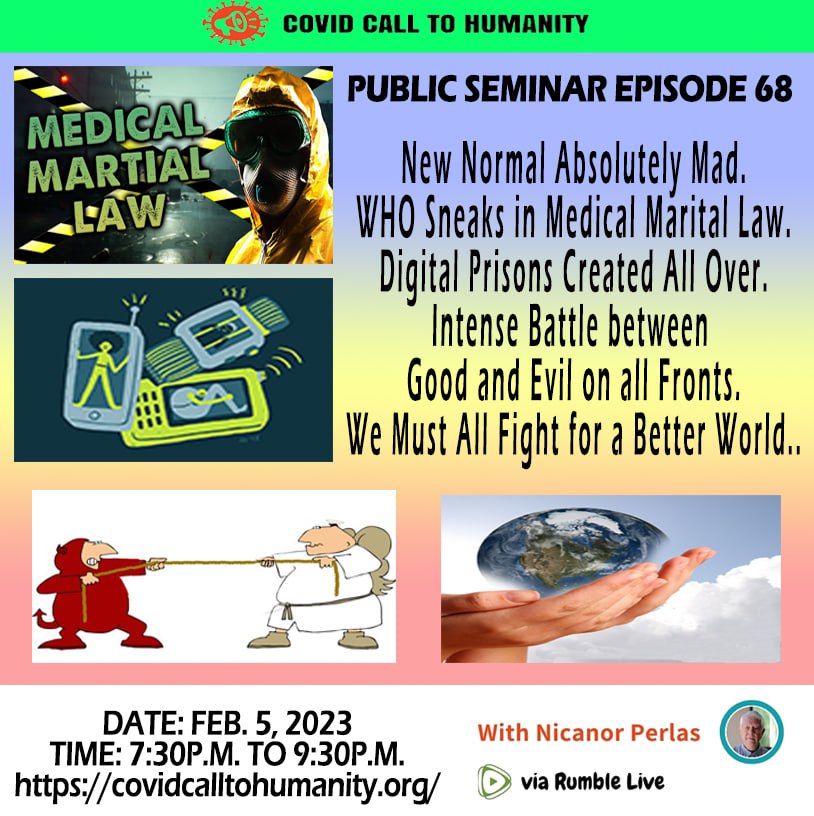 Please do not forget to watch this Sunday's Episode of CCH's Public Seminar Series! 
Visit https://rumble.com/c/CCH1333 to watch the live stream. A recording of the episode will be available here after the transmission. The public seminar will run on February 5, 2022, Sunday, from 7:30-9:30 PM! (GMT+8).
If you want to comment on our live stream, you can create your own RUMBLE account through https://rumble.com/
Please share with your family and friends!