Update on Petition: DOH's "Pandemic Bill" Has Passed Third Reading, Petition Letter Sent To Senate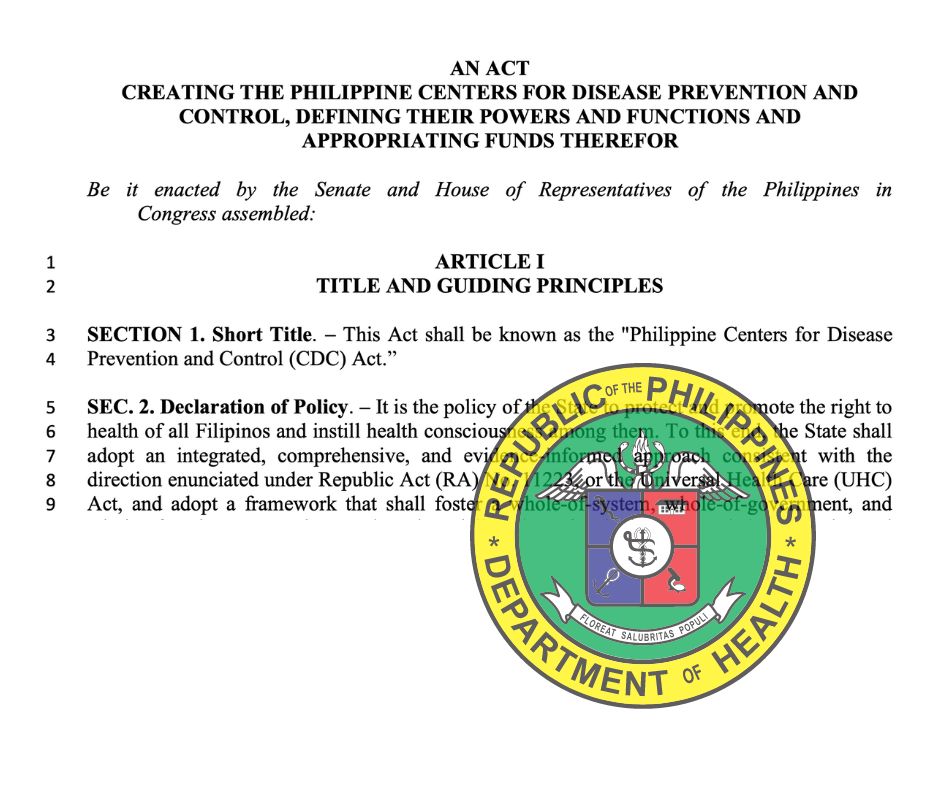 As we have mentioned in Sign the Petition: Stop The DOH's Plan To Institutionalize Pandemic Tyranny, no "Public Health Emergency Bill" was submitted to the House of Representatives last November 2022. We have been monitoring the movement of various bills related to public health.
All House Bills relating to the creation of the Philippine CDC have been consolidated into one, House Bill No. 6522. It was first reviewed by the committee last December 6, 2022, and in just six days, it was passed in the Third Reading last December 12, 2022. It is now clear that this was the priority bill being referred to by the Department of Health (DOH) as the "Public Health Emergency Bill". Has the bill been truly read and deliberated on?
We encourage you all to review the provisions of the Philippine Centers for Disease Prevention and Control (CDC) Act. Please continue speaking up about this and keep sharing the petition linked above.
Additional Updates
We are happy to announce that the petition letter, along with the signatures collated in the past week has already been sent to the Senate. A copy of the letter has been attached to this article. Take note that while the attached document below is addressed to Senator Juan Miguel Zubiri, all 24 senators of the Republic of the Philippines have received this letter.