Public Seminar Episode 61: Proof NWO Controls The World Part 2. Shown In Massive Covid Deaths and Disastrous US Elections. Russia Losing In Ukraine? Meanwhile, Global Resistance Intensifying.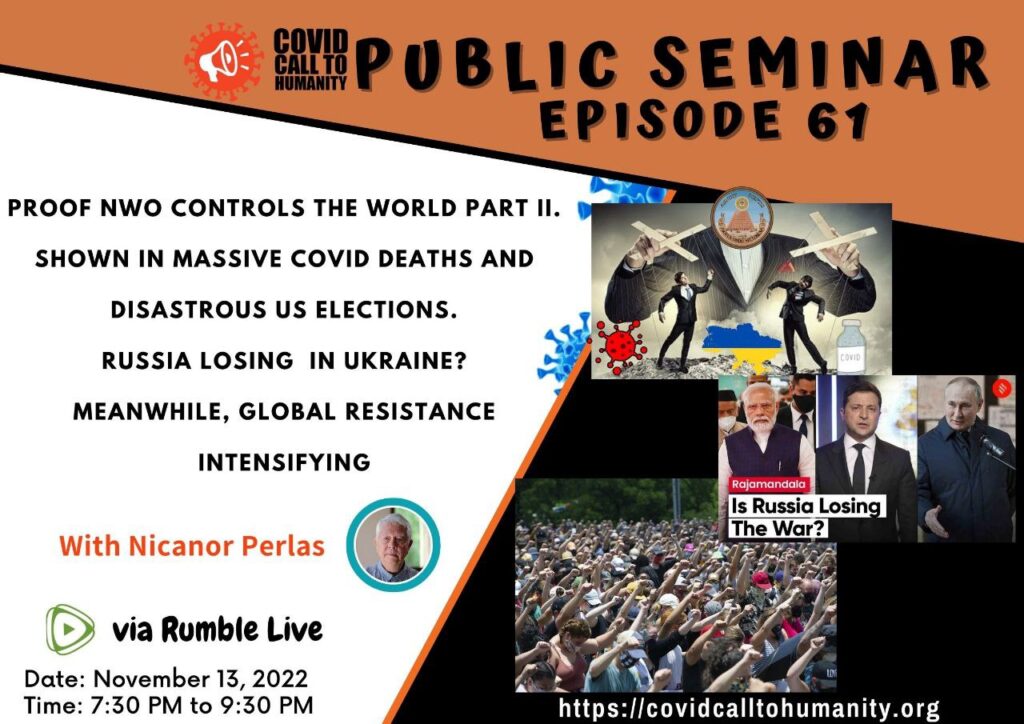 Please do not forget to watch this Sunday's Episode of CCH's Public Seminar Series!
Visit https://rumble.com/c/CCH1333 to watch the live stream. A recording of the episode will be available here next week. The public seminar will run on November 13, 2022, Sunday, from 7:30-9:30 PM! (GMT+8).
If you want to comment on our live stream, you can create your own RUMBLE account through https://rumble.com/
Please share with your family and friends!