Zoom Public Seminar Series Episode 16: Urgent Global Developments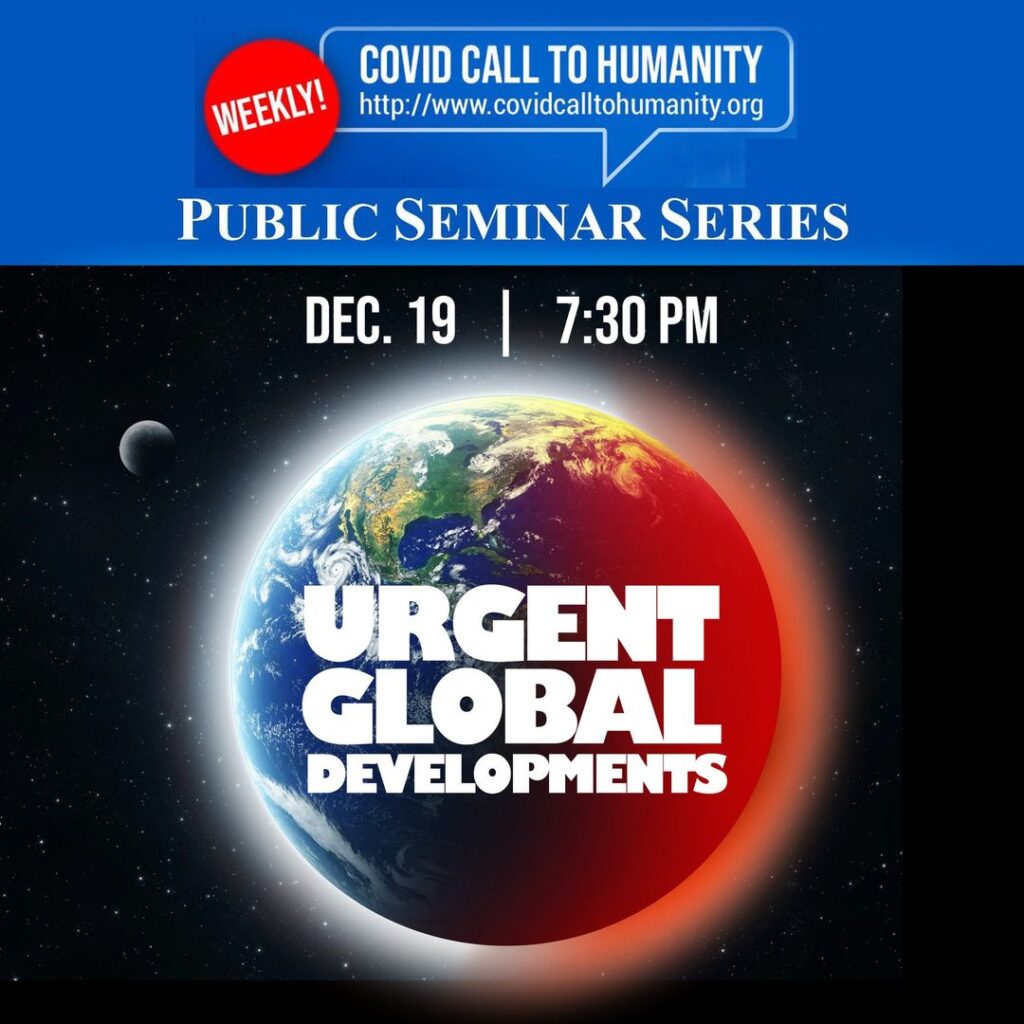 In this 16th episode of our weekly Public Seminar Series, we will be discussing some very important global developments regarding the fight for freedom against COVID tyranny.
Join us today, December 19, 2021 from 7:30 to 9:30 PM. Visit https://www.facebook.com/covidcalltohumanity for the livestream.