Public Seminar Episode 15: Serving the Vaccinated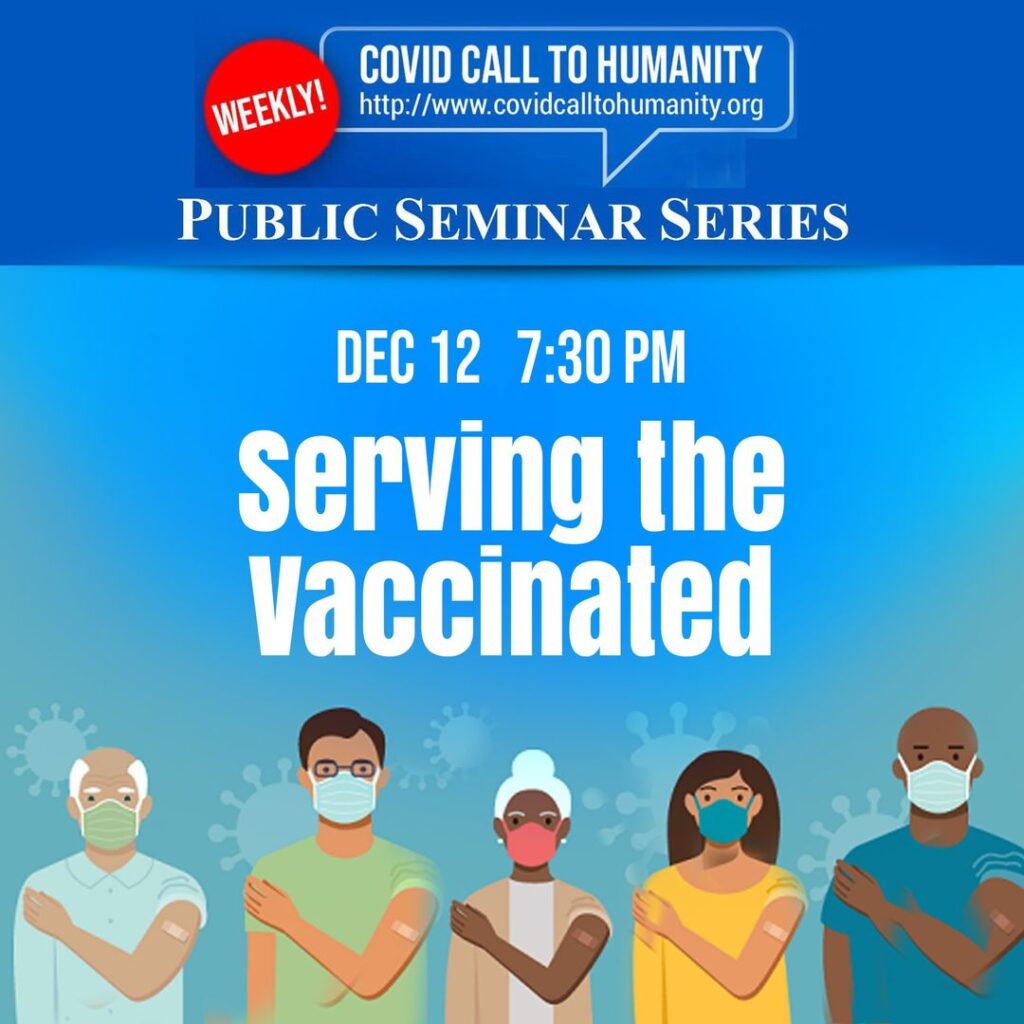 Vaccination is irreversible, how then can we serve and help someone who is already vaccinated? Come watch our livestream this Sunday, December 12, 2021 from 7:30 to 9:30 PM to discover the answer to this question.
Please, share this too, to your family and friends who are now regretting taking the jab. Livestream will be at https://www.facebook.com/covidcalltohumanity.