Mainstream Media (MSM) Disinformation: The Example of DZRH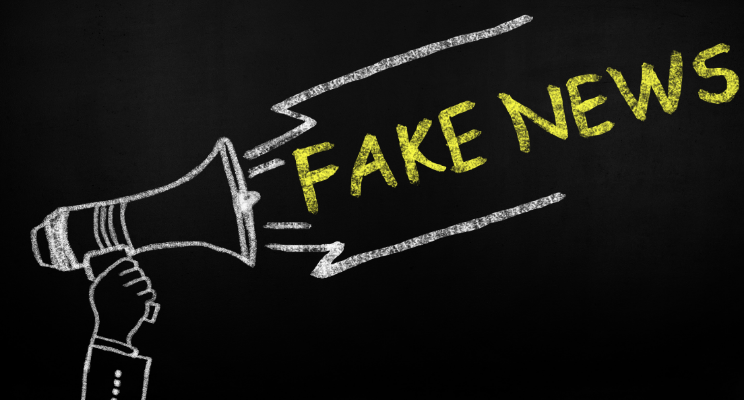 By Nicanor Perlas
19 November 2021
On 17 November 2021, the Philippine Resistance Against Covid Tyranny (PRACT) conducted a successful protest at the Quezon Memorial Circle. Yesterday, we made a report of that event on this website. See here: https://covidcalltohumanity.org/2021/11/18/pract-rally-against-mandatory-vaccination-successful-despite-verbal-clash-with-security-and-police-force-at-venue/
On the same day, Covid Call to Humanity (CCH) also learned that DZRH, one of the radio stations with the most listeners in the country, released a broadcast of that event. Here is the transcript of their broadcast in Tagalog.
"GRUPO NG BETERANONG AKTOR NA SI PEN MEDINA, nag-rally sa Quezon City ng walang suot ng face mask; muntik nang arestuhin ng mga pulis
"Muntik ng mauwi sa pwersahang pag-aresto ang pagsugod sa Beteranong Actor na si Pen Medina kasama ang humigi't kumulang na tatlumpong katao na nagkilos protesta sa Quezon Memorial Circle. Sa report ng Quezon City Task Force Disiplina, pawang mga walang suot na facemask at walang pakialam sa umiiral na health protocol ang grupo ni Medina kasama ang aktibistang si Nicanor Perlas.
"Si Perlas ay ang kaparehong indibidwal na naglabas ng sarili nyang Cease and Desist Order na ibinigay sa Malacañang at iba pang ahensya ng Gobyerno na humihiling na ipatigil na raw ang walang kwentang pagbabakuna kontra COVID-19. Bitbit ng grupo, beteranong actor at aktibista ang mga placards na kumukontra sa pagbabakuna ng buong mundo laban sa COVID-19 dahil wala raw itong scientific basis.
"Napasugod sa lugar ang mga tauhan ng Task Force Disiplina maging ang mga tauhan ng QCPD para ipatigil ang pagkilos ng grupo ni Medina na karamihan ay Senior Citizen. Matapos ang mahaba habang paliwanagan at pakiusapan, ay mahinuhod na sumunod ang grupo ng senior citizen na pinangungunahan ng actor na si Pen Medina at hindi na humantong pa sa pag-aresto.
"Mula sa kauna-unahan sa Pilipinas, DZRH, Ako naman Val Gonzales, tuloy-tuloy sa pagbabalita, tuloy tuloy sa pagserbisyo. Sama sama tayo Pilipino."
The alert reader would immediately notice the difference between the DZRH coverage and the CCH article on the PRACT protest rally on 17 November 2021.
First, the DZRH broadcast never acknowledged the existence of the Philippine Resistance Against Covid Tyranny (PRACT). It most likely did not want the Filipino public to know that there is widespread national resistance to Covid tyranny and its addiction to disastrous mandatory vaccinations.
Second, PRACT did not rally around a nationally known actor, Pen Medina. Instead, Pen Medina joined the PRACT rally based on the truths and principles that PRACT was advancing. For his decision to join, PRACT extends its gratitude to Pen for risking his reputation to fight for the truth.
Third, the framing of the DZRH broadcast was to send the message that to rally against Covid tyranny will mean the potential risk of getting arrested. It was a not-so-subtle warning for the public not to join rallies. To do so would mean risking arrest.
Fourth, DZRH lied when it said that most of the PRACT members who protested were senior citizens. Aside from a typical undercounting (30) given by the authorities versus the real count (45 or higher), DZRH tried to project that this issue of mandatory vaccination is the issue of senior citizens. They lied. There were many more young people at the rally.
Finally, by controlling the narrative in the above manner, DZRH totally ignored the real issue. PRACT purposely chose the Quezon Memorial Circle (QMC) because it was a freedom park. Here is the letter that PRACT wrote to Ms. Rowena T. Macatao, the Administrator of QMC:
"The Quezon Memorial Circle is designated as one of the Freedom Parks of the Country. As such, Filipino citizens have free use of the park for purposes granted by law, including peaceful assembly.
"Out of respect [for] your administrative responsibilities, this letter serves as an advance notice regarding our action."
Therefore, PRACT was surprised when the combined security forces of QMC, Quezon City, and the Philippine National Police tried to disperse the crowd. PRACT members tried to explain the law, Batas Pambasa Blg. 880, and it's Section 4 provision which states:
"However, no permit shall be required if the public assembly shall be done or made in a freedom park duly established by law or ordinance …"
PRACT also tried to educate the security forces with Section 2 of B.P. 880:
"Declaration of policy – The constitutional right of the people peaceably to assemble and petition the government for redress of grievances is essential and vital to the strength and stability of the State. To this end, the State shall ensure the free exercise of such right without prejudice to the rights of others to life, liberty and equal protection of the law."
The police and security forces ignored the law. They refused to listen to PRACT. Their higher law was a lower-level city ordinance that violated the Constitution. And, of course, PRACT would not yield to this lower law, as the Constitution is the highest law of the land. The Covid mandates of facemasks, social distancing, and mandatory vaccinations – all violate the Constitution.
PRACT chose a Freedom Park to defend its constitutionally given right to "life, liberty and equal protection of the law". The actual words of the 1987 Philippine Constitution in Article III, Section 1 is as follows:
"No person shall be deprived of life, liberty, or property without due process of law, nor shall any person be denied the equal protection of the laws." (Emphasis added.)
PRACT wanted to educate its members nationwide that all towns, cities, and provinces are, by law, required to establish freedom parks. In these freedom parks, they can "peaceably … assemble and petition the government for redress of grievances", in this case, criticizing the Covid tyranny that is fast suppressing the freedoms and dignity of Filipinos.
There are other inaccuracies to point out. The story is much deeper than the garbage coverage of DZRH. However, we are thankful to DZRH for showing its slave status to the powers that be. They want to be obedient servants to tyrannical officials who want to suppress the truth, murder citizens with dangerous vaccines (aka bioweapons), and destroy this country through unnecessary division and socio-economic/cultural sabotage.
I would like to end this article with a vision.
All over the country citizens from all walks of life, economic classes, religious affiliations, awaken to the Truth: the Covid "pandemic" is a massive scam. They realize that this is not about their health. This is about control of every facet of their existence.
Now knowing the Truth, Filipinos start to gather in Freedom Parks all over the country. And in these decentralized oases of local expressions of democracy, they conduct regular protests and awaken more people in the process. Until finally, would-be dictators realize their con game is over. The people awaken. The corrupt Covid tyrants have to depart.
Rizal captured this reality well. "There are no tyrants if there are no slaves". That is true democracy. This is demos Kratos as the Greeks, originator of the democratic ideal, called it. Indeed, this will then become the new form, the true form of the power of the people!!!
Then, the activated awakened ones start creating the real Philippines with this battle cry from the beautiful preamble of our Constitution:
"We, the sovereign Filipino people, imploring the aid of Almighty God, in order to build a just and humane society and establish a Government that shall embody our ideals and aspirations, promote the common good, conserve and develop our patrimony, and secure to ourselves and our posterity the blessings of independence and democracy under the rule of law and a regime of truth, justice, freedom, love, equality, and peace, do ordain and promulgate this Constitution." (Emphasis added.)
With God, nothing is impossible. God created the world not to breed tyrants. God created the world to bring into existence human beings, who rise to Truth and Freedom resisting tyranny and evil and who use their gifts of thinking and reason, and their heart, to be God's spiritual partners on earth, to birth the real Earth, a realm in the universe where truly God's intentions have become a reality. This is the true call of Covid to humanity.
SO IT IS!