FDA knew COVID vaccines would lead to severe adverse events, sanitized info was given to people to prevent vaccine-hesitancy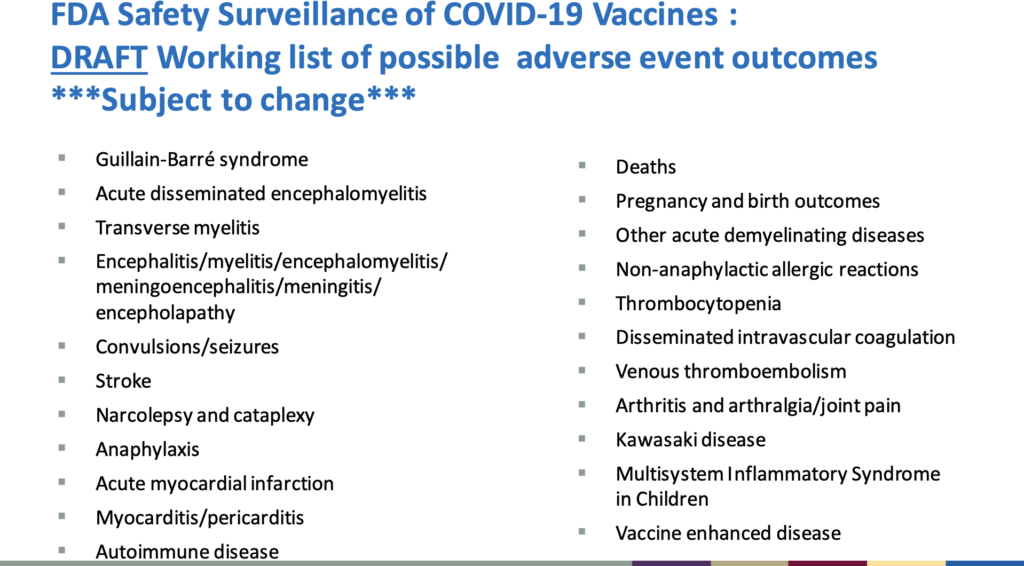 The following article from Before It's News features a 41-minute interview with Dr. Bryan Ardis, CEO of Ardis Labs.
In this interview with Brannon Howse, Dr. Ardis reveals to us shocking information. As early as October 2020, the US Food and Drug Administration (FDA) knew that the COVID vaccines could lead to numerous side effects including Guillain-Barré syndrome, myocarditis/pericarditis, autoimmune disease, pregnancy and birth outcomes, thrombocytopenia, and vaccine enhanced disease. Despite knowing this, the FDA did not disclose this information to the public. Instead, the health agency only released information on minor side effects.
Some of the other points discussed in the interview include:
Remdesevir has caused a lot of deaths among COVID patients. There are evidences showing that Remdesevir is toxic [also see New study: WHO data shows Remdesevir causes serious bradycardia among COVID-19 patients].
The media was underestimating the issue of blood clots following Johnson & Johnson vaccination. When the media was reporting only six cases, there were already hundreds recorded in the Vaccine Adverse Event Reporting System (VAERS).
Pfizer and Moderna had the same issues as Johnson & Johnson. The Centers for Disease Control and Prevention (CDC) did not raise the issue with Pfizer, even though it caused more blood clots compared to Johnson & Johnson, because it would risk raising concerns with Moderna which uses the same technology. In this way, Dr. Ardis said that the CDC sought to protect Moderna's profit.
Towards the end of the interview, Dr. Ardis offered some recommendations on how the vaccinated can counter the impact of the vaccines as well as protect their unvaccinated family members from the shedding of toxic compounds coming from the vaccines [also read COVID vaccine researcher admits says spike protein is a dangerous toxin and Salk Institute: The spike protein damages cells and causes vascular disease even without a virus].
Editor's Note: We took some time before publishing this video because we wanted to cross-check Dr. Ardis' claims. And true enough, the contentious "slide 16" is still up on the FDA's website. View the presentation being referred to by Dr. Ardis at https://www.fda.gov/media/143557/download or read the transcript of that meeting here https://www.fda.gov/media/143982/download. These two documents are also available for download below.
From these documents, especially "slide 16/17" it is clear that the FDA knew the extent of possible adverse effects that the COVID vaccines can cause, but chose to hide it from the public. While they say that these adverse events were "rare", the public should have been told about these possible risks. Sanitizing this information, and telling people only about the "mild and more common" effects is a violation of informed consent.
There is only one reason why the FDA would choose to hide the "serious but less common" side effects: they didn't want people to be afraid of the vaccines. They wanted as many people as possible to take it. But knowing that millions are already injured following vaccination, can we still say that hiding and denying this information was still in the best interest of the public? Why does it seem like it is our governments who are actually following the dictates of pharmaceutical companies? Why is our government using taxpayer's money to advertise dangerous vaccines? Are they profiting from these efforts?
Read Original Article
Read Online
Click the button below if you wish to read the article on the website where it was originally published.