Cebu Province leads the way, conquers ECQs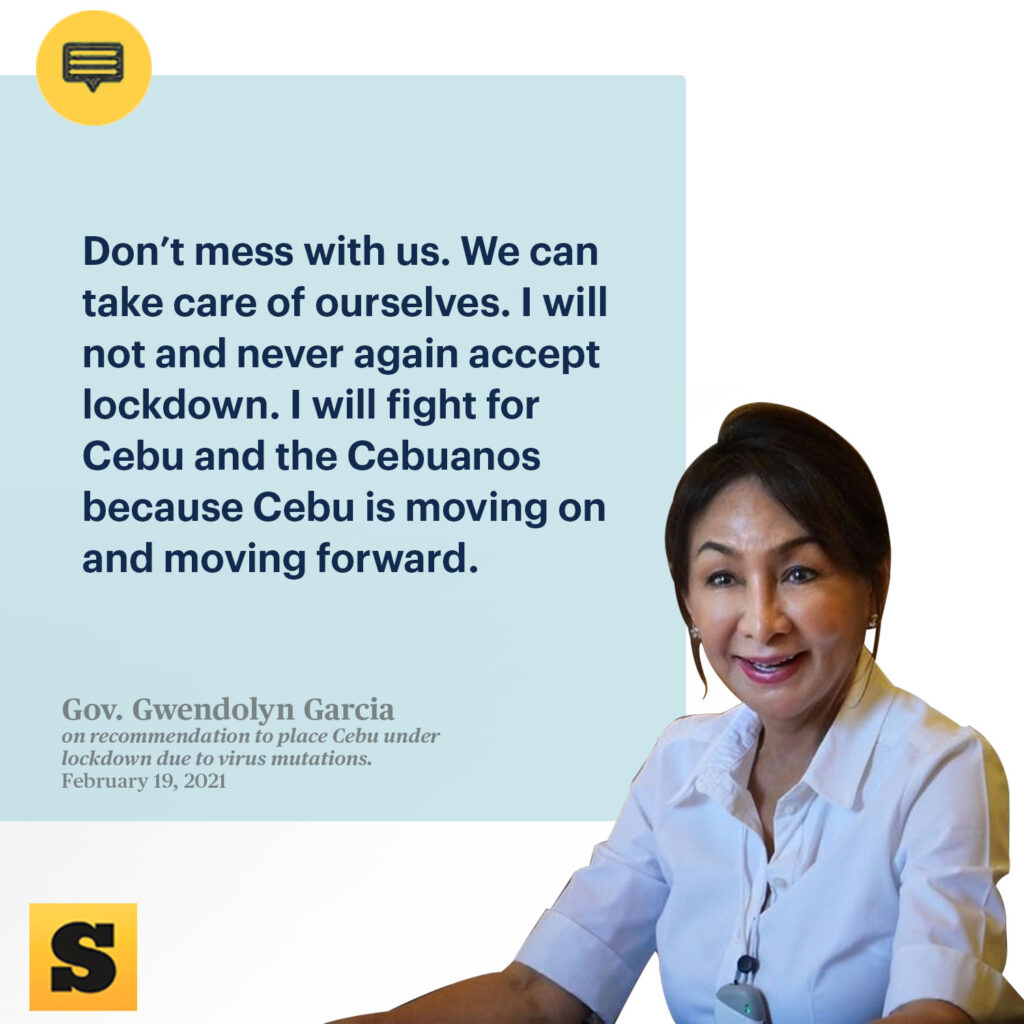 On January 30, 2021, with Sunstar Cebu, Cebu Governor Gwen Garcia said that Cebu province is "moving on and forward in an imperfect world where diseases exist". This was a response to a warning from the privately-funded, pro-lockdown group of scientists from UP. OCTA Research said that Cebu, including Cebu City, was "an area of serious concern" due to rising COVID-19 cases. The group said, "The last time Cebu was placed under ECQ, the province averaged 400 new cases per day. This number could be reached in two weeks if trends are not reversed."
In rebuttal, Gov. Garcia explained their current data, insisting that the 499 active cases (remember that this was back in January 2021) were from 44 provinces and six cities under the provincial government, with each not having no more than 39 active cases each. Garcia also says that most of the cases were asymptomatic, and that the government had the situation under control. Garcia adds, "I read figures and make my decision from facts and figures, not figments of imagination, because that is what anyone in my position should do including those that are in the sciences and in disciplines such as the medical profession".
When asked for comment, Dr. Bryan Albert Lim, an infectious disease specialist in Cebu said that OCTA's reports are based on mathematical models. He says that there are clear limitations and assumptions. He adds, "For example, it does not include the improved hospital and isolation capacity, healthcare worker availability, as well as contact tracing efforts. Still, we need to recognize that the objective of their model is to provide guidance and warnings and not as a definite fixed reality".
Editor's Note: It has been two months since Gov. Garcia made her pronouncement that Cebu province is moving on and forward from COVID-19. How successful have they been?
We will remember that Cebu has been gradually lifting its coronavirus restrictions since the beginning of January, in preparation for the province's reopening for tourism. And then on January 15, 2021, Gov. Garcia told the Sunstar that she will prioritize the needs of her constituents instead of allocating funds for the purchase of COVID vaccines[1]https://www.sunstar.com.ph/article/1882826/Cebu/Local-News/Garcia-Buying-Covid-19-vaccine-not-a-race, a move that could have triggered Dr. Tony Leachon, a known Pfizer man. [2]Being a long-time executive at Pfizer, Leachon has been at the forefront of negotiations with Pfizer, which allowed the company to be the first to be granted with Emergency Use Authorization in the … Continue reading[3]Leachon has been criticizing the government for failing to secure doses from Pfizer, and for prioritizing Sinovac, see … Continue reading We will also remember that back in February, the good governor refused to put her province on lockdown, even when when the Department of Health (DOH) advised that SARS-CoV-2 mutations were found in the province.
We will see in the following graph from DOH that indeed, cases in the province increased in the six weeks following the release of the article cited below. Cebu reached a peak of cases on March 4 to 10, 2021, and has been decreasing since [In an article, Dr. Knut Wittkowski said that the "pandemic" could have been over within six weeks if lockdowns were not imposed. Could the Cebu experience be the proof of this claim? See Dr. Knut Wittkowski: Lockdowns are creating a new epidemic].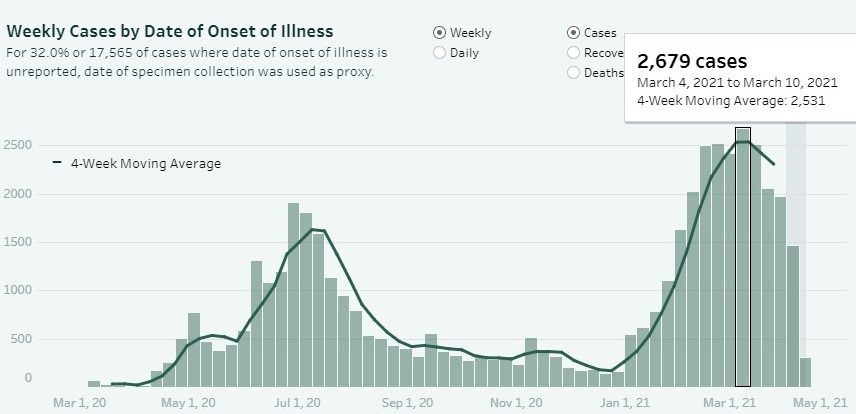 But how serious has this increase in cases been for the province? If we look at bed capacity, we will see that Cebu's hospital system has never been overwhelmed at any time. Today, even as the National Capital Region (NCR) grapples with increasing cases and overwhelmed hospitals in the midst of a strict lockdown, Cebu's hospital system remains at an occupancy level that is lower than the national average. Take note that as of 2015, Cebu province's population was already at 6.04 million, almost half of NCR's almost 12.87 million. If COVID was ravaging the province, then we would have heard how bad it was.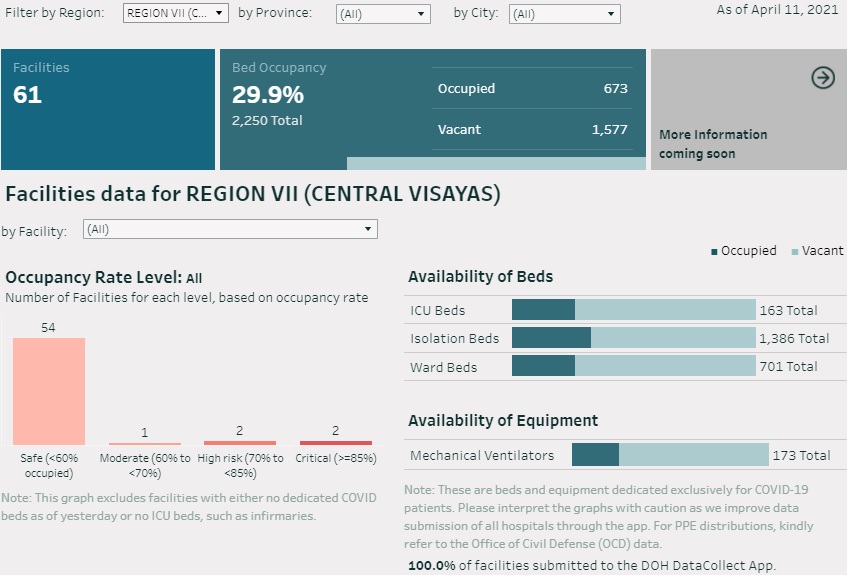 In addition, Cebu province's COVID deaths remains low. At its 2021 peak, the province experienced 54 deaths in one week, between February 25 to March 3, 2021. Since then, COVID deaths have been dropping.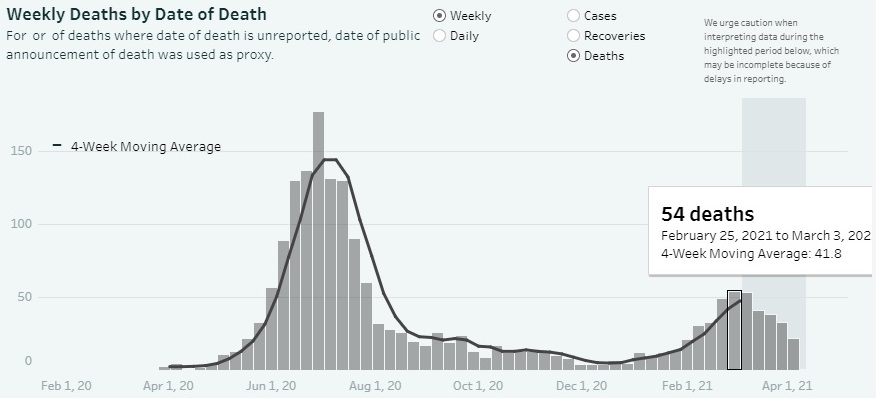 To see how successful Cebu province has been with its policy for reopening and avoiding extremely restrictive coronavirus measures, we need not look far. Today, the province is under modified general community quarantine (MGCQ), the least strict category even as less populated provinces are still panicking over deaths ranging from 0 to 20 patients in a bad week. Cebu has pioneered a return to normal, and the national government is listening.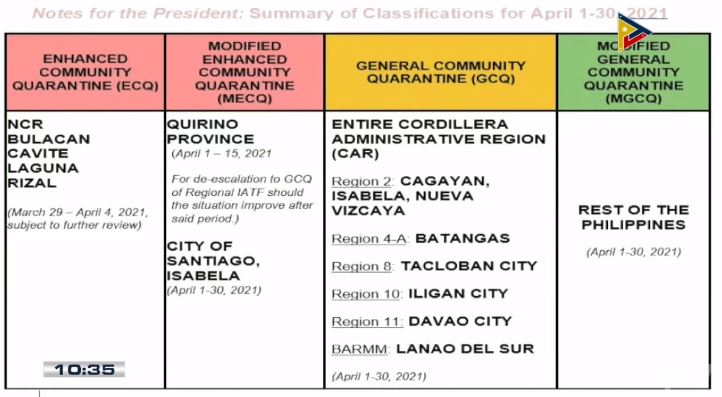 The fear that has gripped the rest of the country is seemingly absent in the Cebu province. Tourists are no longer required to present a negative test result when entering the province. Meanwhile, returning residents do not need to quarantine if they are not showing any flu-like symptoms. And though face masks and face shields are still required, the people of Cebu are living their lives.
As an alternative proof of Cebu province's successful "COVID response", visit CNN Philippines, The Philippine Daily Inquirer, and Manila Bulletin and search for these two combinations of terms: "cebu+covid" and "gwen garcia+covid". In CNN there are only 4 articles that related to the first search combinations and none for the second. In Inquirer, only 5 articles written in 2021 was returned. Searches in Inquirer and Manila Bulletin for "cebu+covid" returned results for cebu city only. Two articles were returned with search term "Cebu governor+covid" in Manila Bulletin. None of the three news outfits reported on the decreasing cases and deaths in the province. Like we said earlier, if a no-lockdown approach was the wrong solution, then we would be hearing from the media already. Their silence means that Cebu is successful, and as such, must be ignored. It wouldn't help their fear-based narrative if Filipinos realized that there was another, less restrictive approach to the COVID crisis.
Read Online
Click the button below if you wish to read the article on the website where it was originally published.
Read Offline
Click the button below if you wish to read the article offline.