South Dakota Gov. Kristi Noem: COVID didn't crush the economy, governments did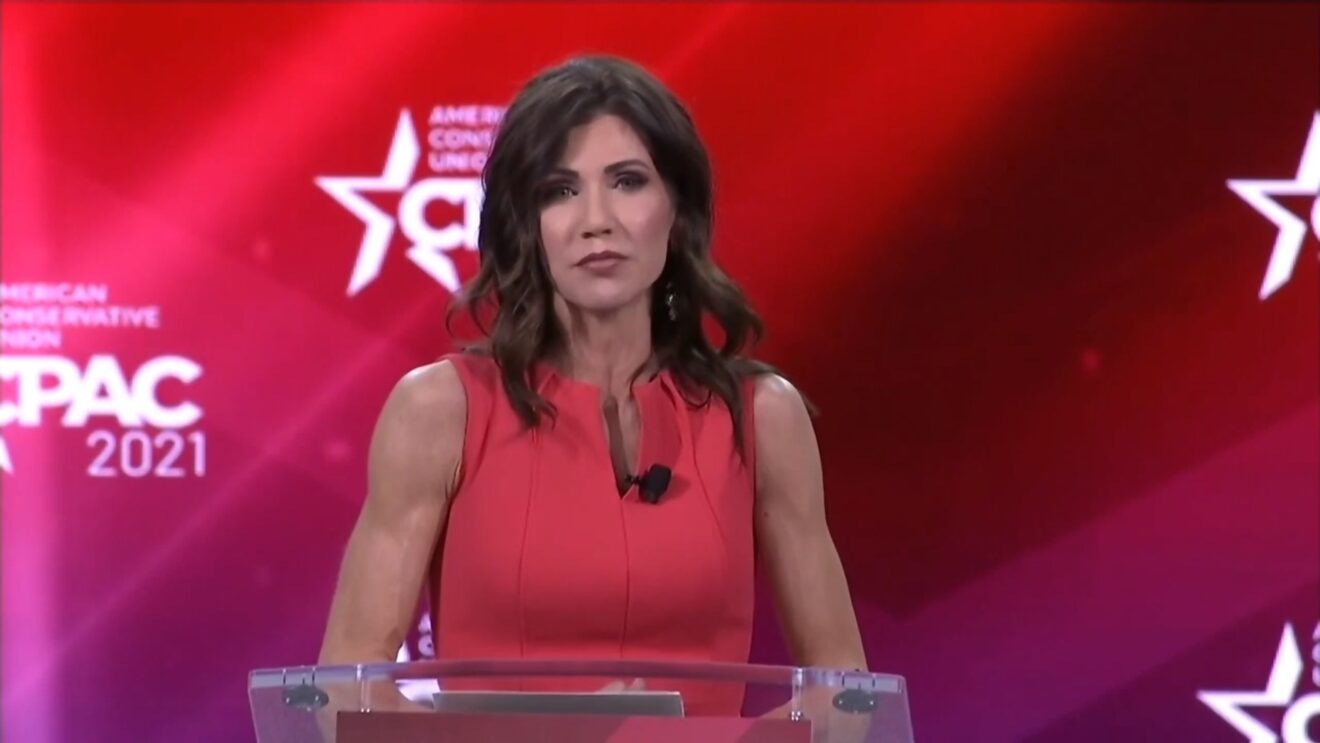 The following is a 26-minute video of a speech given by South Dakota Governor Kristi Noem at the Conservative Political Action Conference (CPAC) last February 28, 2021.
Episode 1: Is Sinovac safe? Should I vaccinate?
Sinovac is being rolled out now in the Philippines. Filipinos are asking three burning questions.* Is it safe?* Should I take the vaccine?* Will the vaccinations lift the lockdown? Episode 1 answers these questions and more. No health emergency. No epidemic. Virus not that deadly. So why be vaccinated with dangerous covid vaccines when more than 99.99% of Filipinos are …


How did India flatten its COVID curve?
The following is an article written by Dr. Prenit Desai, Mr. Preetam Chavan, Dr. Kshipra Gharpure, Dr. Chitra Bargaje and Dr. Dhananjay Bakhle. It was published by Covexit on March 1, 2021. In this article, the authors reveal how the Indian Council for Medical Research (ICMR) has utilized treatment using medicines and certified regimens for every stage of the COVID-19 …


The global economic impact of lockdowns
In this March 1, 2021 article for Business World Online, author Bienvenido Oplas Jr. looks at the economic impact of lockdowns in countries around the world. For the Philippines, Oplas says that two important results have emerged. First is that when it comes to the 2020 GDP performance, the Philippines was the third worst performing country in the world, and …


Science, politics, and COVID: Will truth prevail?
The following article was adapted from a speech delivered by Scott Atlas on February 18, 2021 at the Hillside College National Leadership Seminar. It was republished by Imprimis. In this lengthy article, Atlas talks about the various issues relating to COVID, from the impact of the draconian restrictions imposed by the US government on its citizens, to an exploration of …


Lockdowns have killed millions
This March 1, 2021 written and published by Sebastian Rushworth on his website tells us that the number of years of life lost due to lockdowns is many times greater than the number of years of life lost due to COVID-19. He says, "while almost all the people who have died of COVID have died in rich countries and been …


Mary Beth Pfeiffer: Not using Ivermectin is unethical and immoral
The following is an article written by Mary Beth Pfeiffer for Trial Site News. Pfeiffer is an award-winning journalist and the author of the books Lyme: The First Epidemic of Climate Change and Crazy in America: The Hidden Tragedy of Our Criminalized Mentally Ill. In this article, Pfeiffer looks at some of the evidences for Ivermectin, including the almost miraculous …


DOLE chief says "no vaccine, no work" illegal
This article published by the CNN last March 6, 2021, reports on a recent statement released by Labor Secretary Silvestre Bello III in response to reports that some employers are implementing a "no vaccine, no work" policy. According to Bello, "no worker should be forced to be vaccinated against COVID-19 prior to returning to work...a policy requiring such is illegal". …


CDC allows migrant shelters to fill up to 100% despite COVID concern
The Centers for Disease Control may have set a 50% operating capacity for businesses and organizations, but it is ready to abandon that guideline for shelters handling child migrants. This March 5, 2021 report from Axios explores the concerns that arises from this move, and its implications on immigration in the US, as well as the possible increase in COVID-19 …


WHO Whistleblower: WHO withheld Italy's "lessons learned" report
In this report for The Associated Press last December 22, 2020, Nicole Winfield covers the story of Dr. Francesco Zambon, a UN epidemiologist who authored the now-withdrawn report entitled, "An Unpredented Challenge: Italy's First Response to COVID-19". According to Zambon, chief author and World Health Organization (WHO)'s chief field coordinator for Italy and its regions during the height of the …


US will have herd immunity by April 2021
In this February 18, 2021 opinion article for the Wall Street Journal, surgeon and John Hopkins health policy expert Marty Makary says that the United States will have herd immunity by April 2021, which will allow life to return to normal. Makary points out the reality that cases have dropped by 77% in the past six weeks prior to the …