Confidential documents reveal plans for massive bioweapon attacks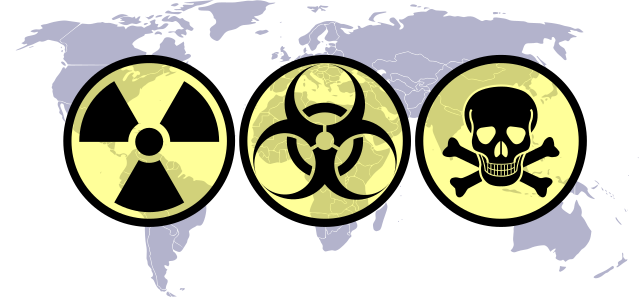 In this September 21, 2021 article for
The Telegraph,
Sarah Knapton reports on the latest evidence that could give credence to the lab leak theory.
Quarantine App: Surveillance Tool in Disguise
In a September 17, 2021 article published in The Gateway Pundit, Joe Hoft reported that South Australia has pioneered a Quarantining App that combines facial and geolocation technology for tracking individuals. The app monitors whether citizens comply with stay-at-home quarantine orders by contacting them at completely random hours and asking them to provide their proof of location within 15 minutes …


Bolzonaro on the COVID hysteria: "History and Science will hold everyone accountable"
The following is a 13-minute video of the Brazilian President Jair Bolsonaro's opening speech to the United Nations. The speech was published on the United Nations Youtube Channel on September 21, 2021. If you want to hear Brazil's position on COVID, skip to 10:47 of the video. Here is a summary of his COVID-related statements: Millions of Brazilians have already …


Federal government whistleblower goes public with secret recordings proving government does not want people to know the danger behind the COVID vaccines
The following is another investigative series from Project Veritas featuring Jodi O' Malley, a registered nurse at the local Indian Medical Center, turned whistleblower. In this 13-minute video compiled by Project Veritas, we see recordings taken by O'Malley showing colleagues discussing the anomalies of COVID treatment and the hazardous effects of the COVID vaccines. In one video, Dr. Maria Gonzales, …


Italy Makes "Green Pass" Mandatory for All Workers
In this article published by Aljazeera last September 18, 2021, we learn that Italy has made it mandatory for all workers to present their COVID health pass starting October 15, 2021 . The move, Aljazeera says, is "aimed at persuading people to get inoculated and blunting infection rates in one of the countries worst hit by the pandemic". Health minister …


Why natural immunity doesn't count in the US?
In this September 13, 2021 article for The BMJ, Jennifer Block discusses the political hindrances of acknowledging that natural immunity is "at least as protective as vaccination". Block cites several experts such as Monica Gandhi, Florian Krammer, and Marty Makary who all say that COVID-recovered individuals do not need the vaccine and that it was better to allocate shots to …


Judge Removes Child Custody from Mom Who Refuses to Take the COVID Jab
In this August 28, 2021 article for Fox 32 Chicago, Dane Planko reported that a Cook County judge stripped a mother of parental rights because she was not vaccinated. According to the report, Rebecca Firlit had a shared custody arrangement with her former spouse. On August 10, Firlit and the father of her child appeared in court via Zoom for …


Top scientist: COVID vaccine impact of menstrual cycles need to be investigated
In an article published by The BMJ last September 16, 2021, Dr. Victoria Male, a reproductive immunologist from Imperial College London said that a plausible link between COVID vaccines and menstrual period changes among women recipients must be investigated. She says there is an increasing number of women who are approaching health providers and complaining of changes in periods and …


What happens to your body after injection with a gene-based COVID vaccine?
This September 9, 2021 article released by the Doctors for COVID Ethics tries to answer the following questions: What happens inside your body after injection with a gene-based COVID "vaccine"?How does this technology differ from usual vaccination methods, and why is it dangerous?What causes blood clots after vaccination? How common is it likely to be, and can COVID vaccination cause …