Top Spanish court rules lockdowns were unconstitutional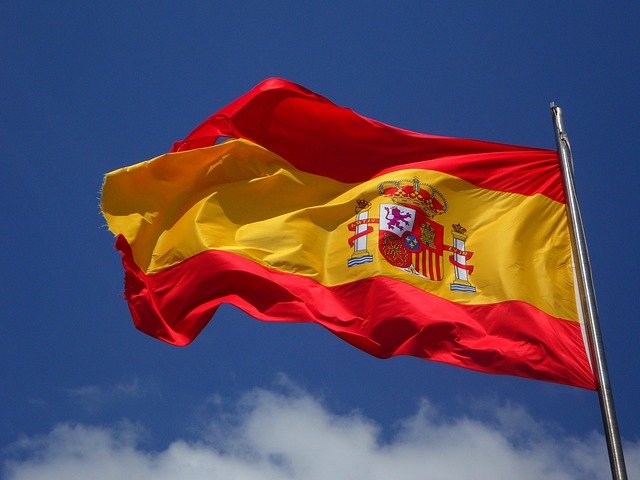 Spain's Constitutional Court has declared the lockdowns issued by the country in March 2020 were unconstitutional. The article covering this development was written by Joseph Wilson and was published by
AP
last July 15, 2021.
UN: COVID-shut schools in 19 nations risk 'generational catastrophe'
In a statement released to the press, heads of two UN agencies, UNICEF and UNESCO warned of a generational catastrophe as schools remain shut in 19 countries due to the pandemic. This story was first published by the Agence-France-Presse and was republished on July 13, 2021, by the Manila Bulletin. The statement said, "governments have too often shut down schools …


Cebu Governor calls on national health authorities to go beyond authoritarian, draconian policies, see what Cebu is doing
The following is a 10-minute video of Gov. Gwen Garcia speaking at the Cebu Provincial Capitol last July 13, 2021. In the video, Gov. Garcia speaks about the latest developments in Singapore . Here are some of Gov. Garcia's most important points: Gov. Garcia slams health authorities for continuously harping about "minimum health standards", but offering no real exit plan …


French rise up against Macron's vaccine mandates
This July 15, 2021 article from Reuters covers the massive protests that erupted in France following President Emmanuel Macron's introduction of mandatory vaccination of health workers and a health pass for the wider public. According to the report, protests were being held in various cities of France including Nantes, Marseille, and Montpellier. The show of discontent is also symbolic as …


Philippine FDA says less than 1% of vaccine recipients experienced side effects of COVID-19 vaccination. Most likely FDA is lying.
In this July 14, 2021 article for Manila Bulletin, Analou de Vera reports on the statement of Rolando Enrique Domingo, Director-General of the Philippines' Food and Drug Authority (FDA). According to Domingo, the Philippines' adverse reporting system has received less than 1% of adverse events reports following vaccination. He adds that most of the cases are mild. In a separate …


FDA knew COVID vaccines would lead to severe adverse events, sanitized info was given to people to prevent vaccine-hesitancy
The following article from Before It's News features a 41-minute interview with Dr. Bryan Ardis, CEO of Ardis Labs. In this interview with Brannon Howse, Dr. Ardis reveals to us shocking information. As early as October 2020, the US Food and Drug Administration (FDA) knew that the COVID vaccines could lead to numerous side effects including Guillain-Barré syndrome, myocarditis/pericarditis, autoimmune …


Abu Dhabi will ban unvaccinated from public places
In this June 28, 2021 article from Forbes, Jemima McEvoy reports on the segregation between the vaccinated and unvaccinated which is happening in Abu Dhabi. According to the report, the United Arab Emirates (UAE) will ban unvaccinated people from most public places. The decision came as a way to push residents to take the COVID shot. Statement from the Abu …


Government gives doctors power to vaccinate children without parental consent
In this July 7, 2021 article for Green Med Info, Barbara Loe Fisher reports on the issues relating to the vaccine concealment law passed in Washington, DC which allows doctors to extract "informed consent" from young children. The DC City Council also prohibited doctors, insurance company, or school administrator from divulging a child's vaccination history in the records which could …


COVID-recovered patients are protected from reinfection, no need to discriminate against them
In this July 11, 2021 article published by The Epoch Times, Zachary Stieber reports on the results of a study conducted by researchers from the University of California - Los Angeles' Department of Medicine and Curative, a clinical laboratory based in San Dimas, California that specializes in COVID testing. The researchers analyzed Curative's records on the routine workforce screening of …


Large UK study finds lockdowns unnecessary for children
In this July 8, 2021 article for BNN Bloomberg, Katharine Gemmell and Suzi Ring reports on the results of a large UK study conducted by researchers from the University College London, University of Bristol, University of York, and the University of Liverpool. The study, which was an analysis of three papers, showed that most young people face an "extremely low" …


Without informed consent, COVID vaccines are illegal
In this article for the French journal Revue Des Droites Et Libertes Fondamentaux, Philippe Segur, professor of public law at the University of Perpignan Via Domitia, discussed whether it was legal to make COVID vaccination compulsory. He said, "the issue of compulsory vaccination...is rarely mentioned from the angle that should be its own: that of medical experimentation on which the …