Covid Call to Humanity accepts Mayor Sara Duterte's challenge to a debate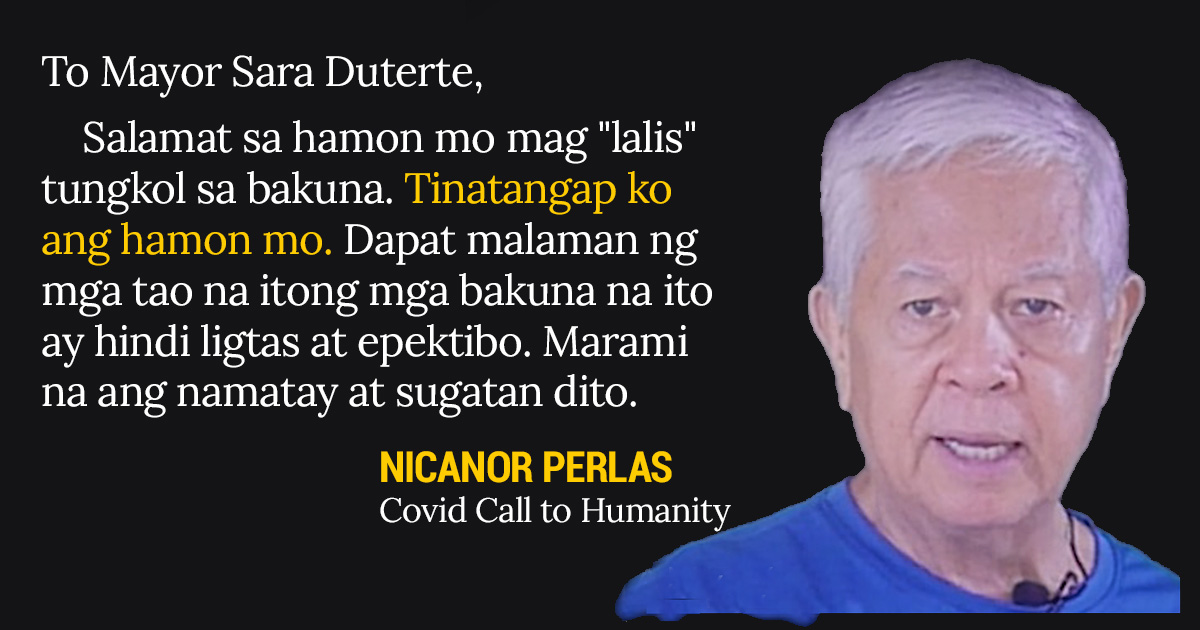 We have left Facebook many months ago because we were boycotting the platform's censorship [see Liberating ourselves from Facebook: We are going to MeWe]. Aside from MeWe, we also explored Telegram and other privacy-friendly platforms. And though we still enjoy the freedom we experienced on these platforms, we have found a very good reason why we need to return to Facebook: very few Filipinos use other social media platforms.

Our decision to go back to Facebook has been precipitated by this interesting event. In the past few months, we have been hitting page views averaging at 100,000+ monthly. Unfortunately, visits from the Philippines were very low at around a little more than 4,000.

As you all know, the CCH website is based in the Philippines and was originally intended to help Filipinos understand the circumstances surrounding the "scamdemic". Our message has been heard by people from different parts of the world, but Filipinos, the majority of whom are on Facebook, have been left behind.

Hence, we have decided to return to Facebook to provide Filipinos with an alternative voice, as well as bring the good news of the global push back against the COVID hysteria.

We are sending you this message to explain our decision, as well as inform you of our Facebook page. Follow us there, share the page with your friends, and keep updated with the latest information from CCH!

Here is our Facebook page: https://www.facebook.com/covidcalltohumanity. Hope to see you there!
DOH Attempt to Censor FOI Bombshell News Backfires, Covid Call to Humanity Demolishes DOH Fake News
By Nicanor Perlas Chief Researcher and Head, Covid Call to Humanity (CCH) 07 September 2021 Background On August 31, 2021, Covid Call to Humanity (CCH) released a press release: "CCH FOI Bombshell: DOH Admits No Evidence SARS-CoV-2 Isolated. Yet Government Locked Down Nation Due to Virus No Country Has Yet Proven to Exist."https://covidcalltohumanity.org/2021/08/31/cch-foi-bombshell-doh-admits-no-evidence-sars-cov-2-isolated-yet-government-locked-down-nation-due-to-virus-no-country-has-yet-proven-to-exist/ FOI is the acronym of "Freedom of …