CCH FOI Bombshell: DOH Admits No Evidence SARS-CoV-2 Isolated. Yet Government Locked Down Nation Due to Virus No Country Has Yet Proven to Exist.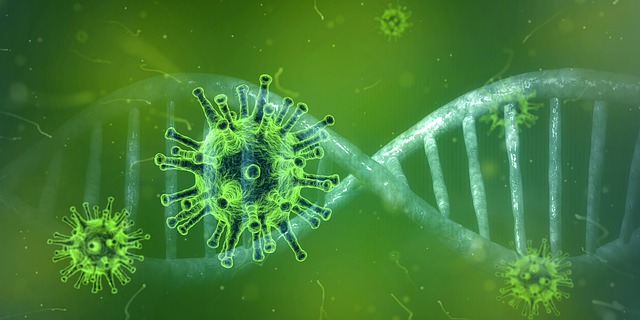 Covid Call to Humanity (CCH): "There is No Epidemic. No Health Emergency. No Covid-19 Excess Deaths in 2020. Stop Lockdowns and Forced Rollout of Killer Vaccines. They are Illegal and Deadly."
Vaccines Have Killed Over a Million and Harmed Hundreds of Millions. Real Pandemic of the Vaccinated Threatening the World, Fueled by Panic Over False Positives from RT-PCR Tests


This is the reason why authorities want 100% COVID vaccination
In this August 22, 2021, The Daily Expose tries to make sense of the nearly universal push for 100% vaccination within countries. According to the article, "The answer is obvious when you think about it. They can't have a "control group" of unvaccinated people, because if there is then it will become abundantly clear that the COVID-19 injections don't work, …


New audio-visual presentation: Sulong!
SULONG: We present a very short audio-visual presentation especially for the younger generation in the Philippines. While the appeal is more to the feeling sensibilities of the Filipino psyche, rest assured that all facts are documented on our website: https://covidcalltohumanity.org. It talks about the dangers of vaccination and the need to stand up against outrageous illegal mandates as others are doing …


It's official: BBC presenter Lisa Shaw died of COVID vaccine complications
In this August 26, 2021 article for The Guardian, Damien Gayle reports on the final results of the inquest launched after the death of BBC Radio presenter Lisa Shaw who died last May 21, 2021, a few days after she received her first dose of the Astra Zeneca vaccine. According to Karen Dilks, senior coroner for Newcastle, "Lisa died due …


Indian Bar Association Sues WHO for spreading disinformation about Ivermectin and causing the death of Indian citizens
The following article was written by Justus Hope for The Desert Review. It features the recent legal action undertaken by the Indian Bar Association (IBA) against Dr. Soumya Swaminathan, World Health Organization (WHO) chief scientist for India. Last June 13, 2021, the IBA sent the legal brief to Dr. Swaminathan, Dr. Tedros Adhanom Ghebreyesus, Director-General of the WHO, and Prof. …


Israel, once the model for beating COVID, now has one of the highest infections in the world
In this August 18, 2021 article for The New York Times (NYT), Isabel Kershner discusses how things have changed in Israel. From a country that showed the success of vaccines at eliminating COVID, Israel has fallen from grace. Suffering from high infection cases, Israel was forced to reimpose its mask mandates and distancing measures, this time offering no special treatment …


MSM Bloomberg: Breakthrough infections are worrying the vaccinated
In this August 21, 2021 article for the mainstream media company (MSM) Bloomberg, Kristen Brown and Rebecca Torrence reports on the growing concern of breakthrough cases (this is what they call COVID-19 infection among the fully vaccinated). They said, "Vaccinated people appear to be getting the coronavirus at a surprisingly high rate...Though it is evident vaccination still provides powerful protection …


BBC finally takes notice, publishes COVID "heresy" about natural immunity
In this August 21, 2021 article published by BBC, James Gallagher asks a most important question: What is the best way to top up our immunity? Gallagher begins his article by asking which is better: immunity from natural infection with COVID or vaccination? He goes on to say, "Even asking the question bordered on heresy a year ago", acknowledging how …


Facebook pushes back against White House narrative, says "Disinformation Dozen" not the source of vaccine misinformation
In this August 18, 2021 article for New York Post, Samuel Chamberlain reports on the latest statement from Facebook denying that the majority of vaccine disinformation online were coming from only twelve personalities dubbed as the "Disinformation Dozen". In a statement to the press, Facebook Vice President of Content Policy Monica Bickert said that there is no evidence to support …


Peer-reviewed research shows mRNA vaccines can cause neurodegenerative diseases
The following article was written by Dr. J. Bart Classen and was accepted for publication by Microbiology and Infectious Diseases last February 8, 2021. In this study, the author evaluated the potential of the Pfizer vaccine to convert TDP-43 and or FUS to their priona type of protein that can trigger normal proteins in the brain to fold abnormally, read …


The Science is Clear: Our Immune System Can Confer Natural Immunity Against COVID and its Variants
In this article published by The Pulse on August 4, 2021, Arjun Walia presented scientific evidence on lasting natural immunity against covid infection. Multiple scientists supported the pieces of evidence. A John Snow Memorandumhttps://www.johnsnowmemo.com/, signed by current CDC Director, Rochelle Walensky, states: "That there is no evidence for lasting protective immunity to SARS-CoV-2 following natural infection." This claim has disheartened …


France's long-time vaccine policy chief: covid policy is "completely stupid" and "unethical"
This article published by UK Column features a video and transcript of an interview with vaccine and public health expert Professor Christian Peronne. Prof. Peronne has been a chair of the French Specialist Committee for Communicable Diseases and the High Council on Public Health which advises the government's public health and vaccination policies . Some of the more important points …


Study confirms possibility that vaccine recipients will face ADE injuries and deaths
In an August 9, 2021 article published by the Journal of Infection, Nouara Yahi, Henri Chahinian, and Jacques Fantini shows us the various evidence showing that antibody-dependent enhancement (ADE) is a very real possibility among those who have received COVID vaccines. These are the most important highlights of the article: The vaccines may have the capacity to neutralize the original …