Newsletter updates, Telegram link
Friends,

We have encountered some issues with the website last week, but we wanted to assure you that the issue has already been addressed and that the website is back to its usual health.


We also wanted to take this opportunity to thank everyone who have been supporting this website for the last year. We used to think that we were mere voices in the wilderness. How wrong we were. Over the last month, we have seen more and more people in the Philippines discovering this website, as indicated by the over 70,000 page views from over 40,000 visitors in the last 30 days! This is wonderful news, and we look forward to reaching 50,000 website visitors and more than 100,000 page views in the coming month. For this, we need your help. The more people we reach, the more people who can, hopefully, awaken to the truth behind the "scamdemic".


To support the website, please share articles you resonate with on your social media profile. Tag your family and friends, and if you still have time, send the articles you are interested in via messages.


Also, please sign up to the Telegram channel to get even more resources about COVID 19.


In this newsletter, we have compiled some of the more important posts that you may have missed in the past weeks.
Attention Lawyers! Take Action! We are in the Midst of Medical Martial Law.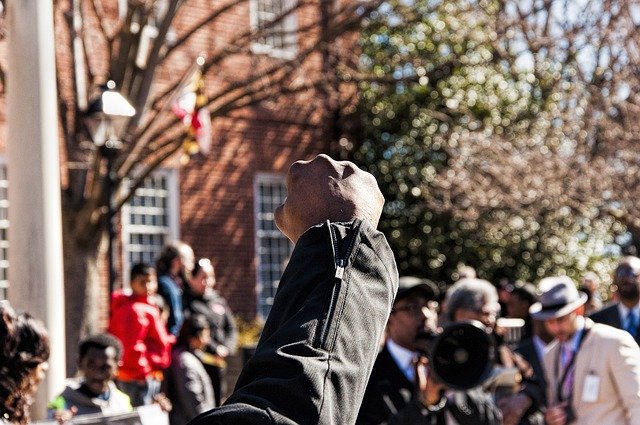 The world has had many real health emergencies but governments never locked down their societies in order to address these health challenges. In contrast, the government has imposed one of the world's longest-running lockdowns, if not the longest, when there is no real health emergency, as we shall see below.
Almost 50% infected with Delta variant in Israel are fully vaccinated
This June 25, 2021 article by Dov Lieber was published by The Wall Street Journal. It reports on the new COVID outbreak in Israel. According to preliminary reports released by Israeli health officials, about 90% of new COVID infections in the country are due to the Delta variant. The report also states that about half of those who have been …


Lisbon court rules only 152 or 0.9% of 17,000 'verified deaths' died of COVID
In this June 23, 2021 report by Mordechai Sones for America's Frontline Doctors, he cites a recent court ruling which slashed the total number of deaths due to COVID deaths in Portugal. According to the ruling, the verified number of COVID deaths from January 2020 to April 2021 in Portugal is 152, not about 17,000 as declared by government ministries. …


COVID vaccines kill two people for every three lives it saves
A research published on June 24, 2021, by the journal Vaccines found that the immunological effects of COVID-19 vaccines come at a high cost. Based on the analysis, "For every three deaths prevented by vaccination, we have to accept two inflicted by vaccinations". The researchers calculated the number needed to vaccinate (NNTV) from a large Israeli field study to prevent …


Delta variant being used to sell COVID vaccines but no proof the variant is deadly
This article by Charlotte Jee published by the MIT Technology Review last June 15, 2021, tells us that the Delta COVID-19 variant doubles the risk of hospitalization compared to the original Alpha strain. It cites a study published by The Lancet which also showed that full vaccination offers significant protection. Editor's Note: We are adding this article here today to …


How ivermectin prevents COVID 19 and possibly protects the unvaccinated from toxic spike proteins being shed by the vaccinated
The following research was published by the In Vivo journal last September 3, 2020. It reports on the results of a laboratory study showing the exact mechanism by which Ivermectin prevents COVID-19. The research makes the following conclusion: "The ivermectin docking we identified may interfere with the attachment of the spike to the human cell membrane." Editor's Note: Although this …


New lies revealed: Death rate from Delta variant 6x higher among fully vaccinated
In this June 18, 2021 report from Celeste McGovern for Life Site News, we discover that the death rate from the Delta COVID variant is six times higher among those who were fully vaccinated for two weeks or longer than those who never received the shot. The deat0.h rate for the fully vaccinated who tested positive for the Delta COVID …


Top scientist calls for halt to COVID vaccination of children
The following is a 30-page guide released by Dr. Bryam Bridle to guide parents on whether or not they should vaccinate their children against COVID-19 . In this guide, Dr. Bridle discusses herd immunity (both naturally acquired, and through vaccines), how vaccines work, and a preliminary discussion on the COVID-19 vaccines being rolled out in Canada. The guide looks at …


New study proves that RT-PCR positivity should not be used as a measure of infectiousness
The following study was published by the Journal of Infection under the title "The Performance of the SARS-CoV-2 RT-PCR Test as a Tool for Detecting SARS-CoV-2 Infection in the Population". The study analyzed real-world data from a laboratory in Munster, Germany, and included results for weeks 10 to 49 of "pandemic" in 2020 . The laboratory performed 80% of all …


Incriminating emails show Fauci in collusion with Big Tech, Big Pharma, mainstream media, and CDC
Through a FOIA (Freedom of Information Act) request to the National Institutes of Health (NIH), the Informed Consent Action Network (ICAN) obtained thousands of emails sent to Dr. Anthony Fauci's office. The FOIA requests include emails sent to Fauci between November 1, 2019, to the present which included the terms Moderna or mRNA-1273, and all emails sent by Fauci between …


UK Government instructs NHS to change the way it records COVID-19 cases: Includes only those who are sick vs. those who just test positive
In this June 11, 2021 article for Off Guardian, Kit Knightly launches a scathing criticism of the new government directive to the National Health Service (NHS) which instructs the differentiation between patients who are actually sick with COVID-19 from those "who test positive while seeking treatment for something else". Though this change, the government hopes to make the data more …


Dr. Peter McCullough: We need to create a block of people who will not take the vaccine, and the vaccine-narrative will collapse
The following is a 48-minute call between world-famous pro-vaccine doctor, Dr. Peter McCullough and Reiner Fuellmich which transpired last June 11, 2021. Dr. McCullough has always believed in vaccines, but the circumstances surrounding the COVID crisis has pushed him to take a second look at vaccination. Based on his own experience, Dr. McCullough knew that COVID was a treatable disease …


Scientists at Munich University found German infection rate already falling before lockdown
In this June 3, 2021 article for The Telegraph, Justin Huggler reports on the findings of a new research conducted by statisticians at Munich University. According to the study, there is "no direct connection" between the German lockdown and the falling infection rates in the country. The researchers also discovered that the infection rates were already dropping before lockdowns were …


Dr. Tess Lawrie: COVID vaccines unsafe for human use
The following is the text of the open letter written by Dr. Tess Lawrie to Dr. June Raine, chief executive of the UK's Medicines and Health Care Regulatory Agency (MHRA) demanding the halt of the mass rollout of COVID vaccines after discovering a "high number of COVID-19 vaccine-attributed deaths and ADRs that have been reported via the Yellow Card system". …


A Guide to Home-Based COVID Treatment
The following is a document released by The Association of American Physicians and Surgeons (AAPS). The document was last updated on February 1, 2021. The document is a doctor's guide for patients who require home-based treatment. It may also be useful for patients who wish to understand what COVID-19 is, and what symptoms to look out for. Editor's Note: We …


Dr. Peter McCullough: Successful early treatment for COVID makes vaccines unnecessary
The following is a 19-minute video featuring Dr. Peter McCullough's Senate testimony about the veracity of early treatment protocols. Here are some of the more important points raised by Dr. McCullough in his testimony: COVID has always been a treatable disease.Early treatment could have saved 85% or 425,000 American lives.There is no one drug that can miraculous to treat COVID, …