FLCCC meta-review on the efficacy of Ivermectin as prophylaxis and treatment of COVID-19, now published in a journal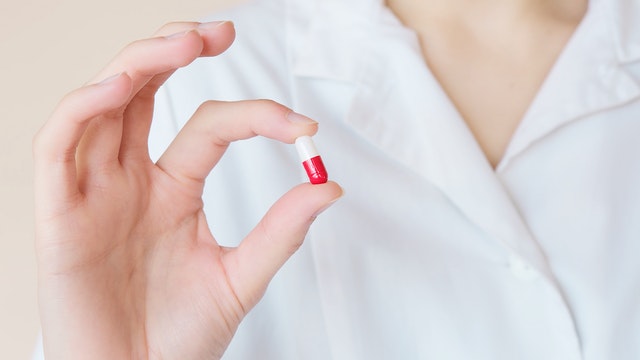 The metareview initially released by the Front Line COVID-19 Critical Care Alliance (FLCCC) last January 16, 2021, as an open-sourced document has passed peer review. The research may now be accessed from the
American Journal of Therapeutics,
May to July 2021 issue.
Do COVID vaccines disrupt women's menstrual cycles?
The following article was written by Megan Redshaw for The Defender. It was published last April 28, 2021. In this article, Redshaw cites various experts to explain how COVID vaccines could potentially create menstrual changes among inoculated women. According to Redshaw, "Women have reported hemorrhagic bleeding with clots, delayed or absent periods, sudden pre-menopausal symptoms, month-long periods, and heavy irregular …


Miami school asks teachers not to take COVID jab "to protect the health of the school community"
The following article from Sayer Ji of Green Med Info was published last April 29, 2021. It features a controversial letter sent out by Leila Centner, co-founder, and CEO of the Centner Academy. In the internal email (which was leaked to the press), Centner asked her employees not to take the experimental COVID vaccines, citing reports on "adverse reproductive issues …


What does endemic COVID look like?
The following article was written by Dr. Clare Craig, Jonathan Engler, and Joel Smalley. It was first published by Lockdown Sceptics on January 7, 2021, but was updated recently, on March 7, 2021. In this article, the authors answer the following question: how can it happen that a sharp increase in excess deaths was recorded during the winter 2020 (the …


Courts declare state lockdown orders unconstitutional
The following article was written by Ethan Young for the American Institute for Economic Research and was published last October 7, 2020. In this article, Young looks at three states where courts have declared lockdowns to be unconstitutional - Michigan, Wisconsin, and Pennsylvania. He looks at the different situations of each state to dissect how courts ruled in favor of …


Philippine senator urges government to resolve distance learning problems
In this May 3, 2021 article for The Manila Times, author Bernadette Tamayo reports on the recent statement released by Senator Sherwin Gatchalian, chairman of the Philippine Senate Committee on Basic Education, Arts and Culture. According to Gatchalian, results of the Pulse Asia Survey done in February showed that 53% of parents reported difficulty in answering modules as a common …


Cebu province to continue customs protocols for arriving OFWs despite pressure from national advisers
Cebu province will continue implementing Executive Order No. 17 Series of 2021 issued by Gov. Gwendolyn Garcia. Under this EO, Cebu-bound OFWs and Filipinos from abroad will be swabbed upon arrival and will be quarantined while waiting for their RT-PCR results. Once patients test negative, they will be allowed to head back home. This protocol contradicts the prescriptions of the …


Austrian court: PCR test not suitable for diagnosis
The following article by Michael Mayrhofer was published by the German magazine Info Direkt on March 31, 2021. It covers a court ruling issued March 24, 2021, wherein the court stressed that PCR tests are not suitable for determining infections. The ruling was granted following a complaint by the Austrian Freedom Party (FPÖ) against the prohibition of its January 31 …


Czech court halts requirement of a negative test for inbound travelers
In this April 1, 2021 article for The West Australian Newspaper, Michael Heitmann reports a court ruling which overturned the coronavirus testing requirement for people entering the Czech Republic. According to the court, the measure, which requires travelers to present a negative coronavirus result violated the basic rights enshrined by the Czech constitution. The court says that it has given …


Thousands of eye disorders including blindness reported after vaccination
Nearly 20,000 cases of eye disorders have been reported to VigiBase, the World Health Organization (WHO) database for adverse drug reactions (ADR). Some of the top concerns include eye pain (4,616 cases), blurred vision (3,839), photophobia or light intolerance (1,808), visual impairment (1,625), and eye swelling (1,162). More than half of the eye disorders were also reported to the UK's …


AFLDS calls on health regulators to conduct follow-up studies before giving full license to COVID vaccines
The following is a position paper released by America's Front Line Doctors (AFLDS) released last April 26, 2021. In it, the organization says that the US Food and Drug Administration (FDA) might give full approval (a biologics license) to COVID vaccines as early as May 2021. In light of this, the AFLDS issued this paper to further educate citizens on …


What happens to children's immune systems after a year of lockdowns and social distancing?
The following article was written by Maryn McKenna and was published by Wired Magazine last April 26, 2021. In this article, McKenna looks at another unintended consequence of lockdowns, social distancing, and obsessive disinfection - the disappearing microbiota. The implementation of these health protocols has prevented children from encountering pathogens that could have trained their immune systems. This loss of …